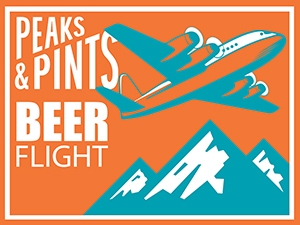 In the early 1900s, John Hamrick opened the Blue Mouse Theatre for vaudeville and movies screenings in several Pacific Northwest cities, including Seattle in 1920, Portland in 1921, Corvallis in 1921, Astoria in 1922, downtown Tacoma on Broadway in 1922, and Proctor District Tacoma in 1923, which is the only Blue Mouse still operating. The name is said to have been inspired by a lounge in Paris, France, that screened talking pictures. Hamrick went on to own the Temple Theatre, the Music Box, and the Roxy Theatre in Tacoma. Four months after the Blue Mouse Theatre opened in Astoria, a fire on Dec. 7, 1922, wiped out more than 200 businesses within 30 blocks of downtown Astoria, and the Blue Mouse was one of the buildings claimed. As a Christmas present to Astoria, Hamrick left his Seattle Blue Mouse and race to Astoria to rebuild the smoldering theater. On Christmas Day, Blue Mouse Astoria screened Mary Pickford's Tess of the Storm Country, in one of the surviving Astoria structures, the Lovell building, which became the home of Fort George Brewery in 2007. Fort George Blue Mouse IPA — Peaks & Pints' 2022-23 house beer — is gone, but it's spirit lives on, especially this week. The Blue Mouse Theatre's 100th Anniversary in Proctor kicks off tonight with a special, invitation-only gathering, followed by notable film screenings through Monday, Nov. 13. Peaks & Pints celebrates our neighbor's anniversary with a special Fort George in-house beer flight — a flight we're calling Peaks and Pints Beer Flight: Blue Mouse 100th Anniversary.
Peaks and Pints Beer Flight: Blue Mouse 100th Anniversary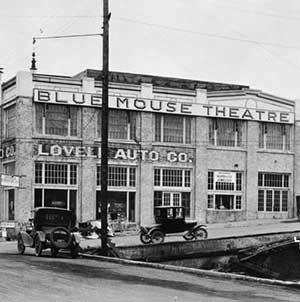 Fort George Ceiling of Stars
5.8% ABV
The Blue Mouse Theatre kicks off its 100th anniversary with an invite only gathering hosted by the Blue Mouse Associates with special guest speaker Clark Spenser, president of Disney Animation Studios. Celebrate your special invite, or drown your sorrows over not being invited, with Fort George's Ceiling of Stars West Coast Pilsner with a little German-style pilsner ingredients to help make it grainier and blunter.
Fort George Diamond Rain
6.5% ABV
Friday, Nov. 10, the Blue Mouse will screen Abbott & Costello Meet Frankenstein with the comedy team unwittingly releasing Frankenstein's monster, Dracula, and the Wolf Man at 7 p.m. followed by Monster Squad at 9 p.m. In 2019, Brothers Cascadia Brewing parked their coolship in Fort George's courtyard and they brewed a collaborative wort, inoculating it with local wild yeasts and bacteria. The beer sat in oak in Fort George's cellar for more than three years before they blended it with a one-year-old mixed culture saison. Four years after the initial brew, the Diamond Rain is on tap at Peaks & Pints with a funky nose and sour funky flavor.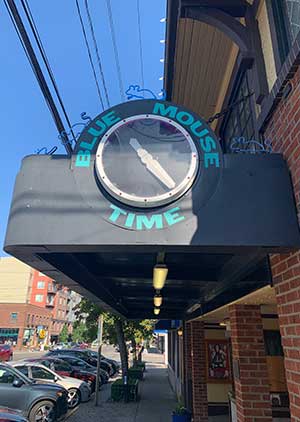 Fort George Dank Dive
7% ABV
The Blue Mouse 100th Anniversary Red Carpet Gala begins at 6:30 p.m. Saturday, Nov. 11, followed by a screening of the 1942 film, Casablanca. So expertly calculating in its portrayal of love and selfishness that it's a bit of a shock to learn they were all writing Casablanca as they went along. Cracking good job, buds. The night ends with a midnight screening of The Rocky Horror Picture Show. Dank Dive is a supremely aromatic West Coast IPA made with Yakima Chief Columbus Cryo, Citra, HBC 586, and Dank Dive hops for dank and pine notes.
Fort George Vanilla Grainn Wilson
12% ABV
Blue Mouse continues its 100th year celebration Sunday, Nov. 12, with a 1 p.m. free screening 100 Years of Disney Animation, followed by the 1927 silent film made in Tacoma, Eyes of the Totem, at 3:30 p.m. and 10 Things I Hate About You filmed in Tacoma at 6 p.m. Fort George's Vanilla Grainn Wilson is a decadent, rich and satisfying imperial stout aged in three vanilla extract barrels and one Willet bourbon barrel for 18 months. It's a most classic imperial stout with notes of gooey brownie, smooth vanilla, and a hint of smoke and booziness.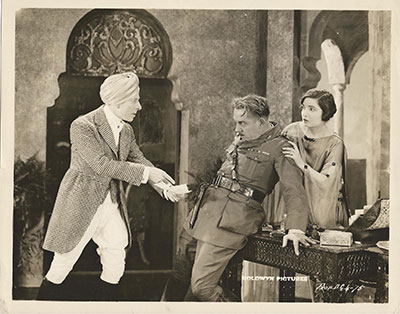 Fort George Dystopian Morning Light
12% ABV
In 1923, Blue Mouse Theatre pulled back its curtains in Tacoma's Proctor District. Hamrick originally named it Blue Mouse Junior to downtown Tacoma's elder Mouse. Hamrick shelled out $20,000 to show popular silent Vaudeville-era picture shows, including The Green Goddess on opening day, Nov. 13. The men had their smoking lounge. The women had their nursery. Both rooms had windows facing the screen to ensure the smokers and nursers wouldn't miss a moment of their film. The downtown Blue Mouse Theatre was demolished in 1960 to make way for an ill-fated "moving sidewalk." The Blue Mouse will close its 100th Anniversary with a screening of the Green Goddess at 7 p.m. Monday, Nov. 13. Brewed to honor the darkest times of the year and aged for more than 20 months in Willett Distillery Whiskey and Stage Bourbon barrels, Fort George and Ex Novo Brewing brewed this stout worthy of both of their reputations. As Dystopian Morning Light breaks over the rim of our Peaks & Pints taster glasses, we discover dark cherry and a blazing, almost savory roast with little spicy hints of barrel char and whiskey.
LINK: Fort George Blue Mouse IPA in Tacoma makes sense
LINK: Peaks and Pints beer and cider cooler inventory
---
Category:
Beer Flight
,
Beer Line Blog
,
Craft Beer
,
Critical Drinking
,
Crosscut Flight
,
Events and Festivals
,
Houses of Craft
,
News and Updates
,
On Tap Today
,
Peaks and Pints Prefunk
,
Proctor District
,
South Sound
,
Specials
,
Tacoma events
,
Tacoma Strong
,
Taps Takeovers