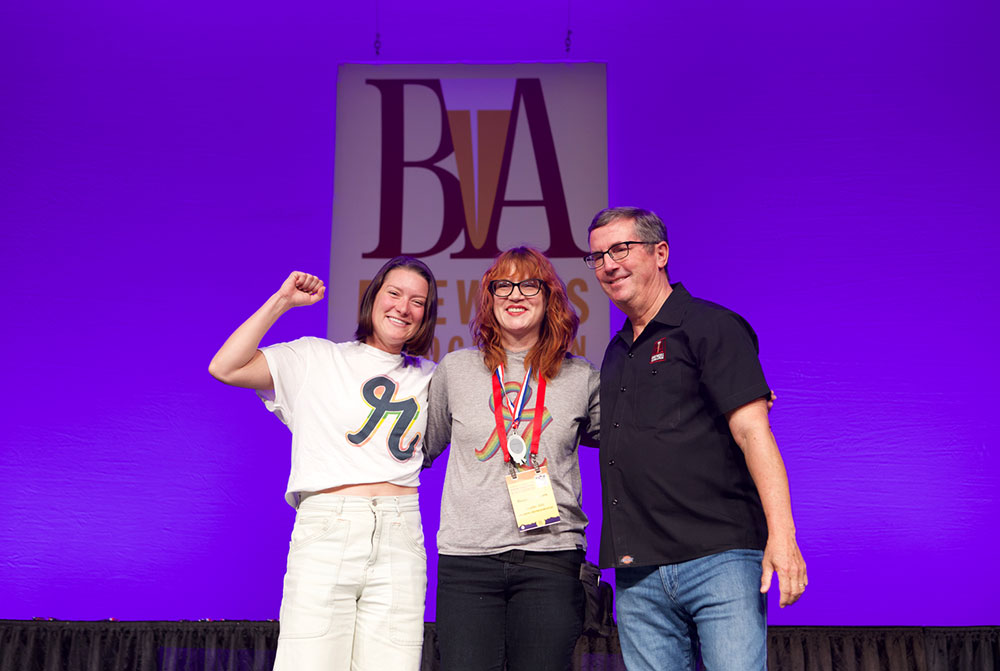 Oregon and Washington breweries win 37 medals at GABF 2023
In 1982, only 20 breweries poured their craft beer during the first Great American Beer Festival, which was held at the Harvest House Hotel in Boulder before moving to Denver in 1984, then to its current home at Colorado Convention Center in 2000, which hosted GABF's 41st edition, Sept. 21-23, 2023, roughly two weeks earlier than last year's dates, for just its second iteration since the COVID-19 pandemic. The Boulder-based Brewers Association, which hosts GABF, noted the square footage was at 437,000, up from 350,000 in 2022, but down from 584,000 in 2019, showcasing more than 1,500 beers from more than 500 breweries. Following the national taste trend, "select breweries" officially poured hard seltzer, as well as cider, kombucha and mead this year.
Welcome to the Oscars of Beer. The festival's main event was a beer competition — the most prestigious brewing competition in the country — and awards ceremony, which was held at the Bellco Theatre in Denver Saturday morning. Two hundred and fifty judges graded 9,298 beers from 2,033 breweries and Chris Williams, GABF Competition director, awarded 303 medals to 263 breweries for exemplary renditions in 101 various beer categories. Peaks & Pints watched the ceremony streaming live from Westbound & Down Brewing on Blake Street in downtown Denver. We were sipping Westbound's The Coloradan when it grabbed Bronze in the American Cream Ale category. Westbound also won Silver for their Spirit of the West New Zealand IPA and Gold for their Westbound Select West Coast-Style IPA.
Oregon and Washington breweries won 37 medals including 12 Gold, 15 Silver, and 10 Bronze. Here's the list of Pacific Northwest winners: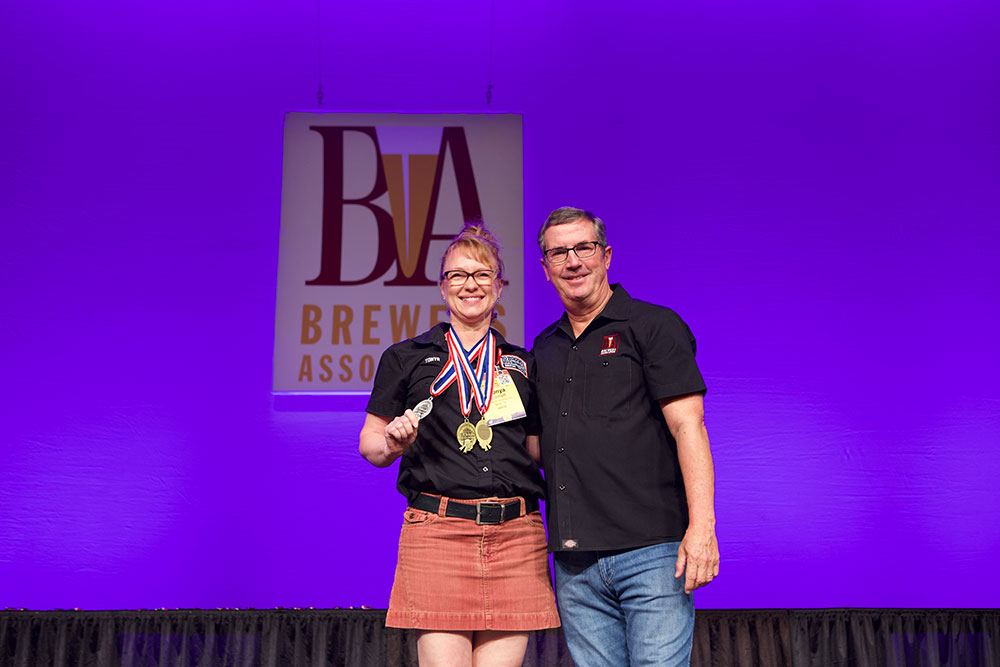 Category 4: Field Beer – 69 Entries
Silver: Cucumber Crush, 10 Barrel Brewing Co., Bend, OR
Bronze: Heart Island, Grand Fir Brewing, Portland, OR
Category 9: Coffee Beer – 69 Entries
Gold: Cuppa Joe Coffee Brown Ale, Kulshan Brewing Co., Bellingham, WA
Category 16: Session India Pale Ale – 82 Entries
Gold: Only Good Vibes, Halcyon Brewing Co., Seattle, WA
Category 18: Other Strong Beer – 33 Entries
Gold: Breakside LIFE, Breakside Brewery & Taproom, Milwaukie, OR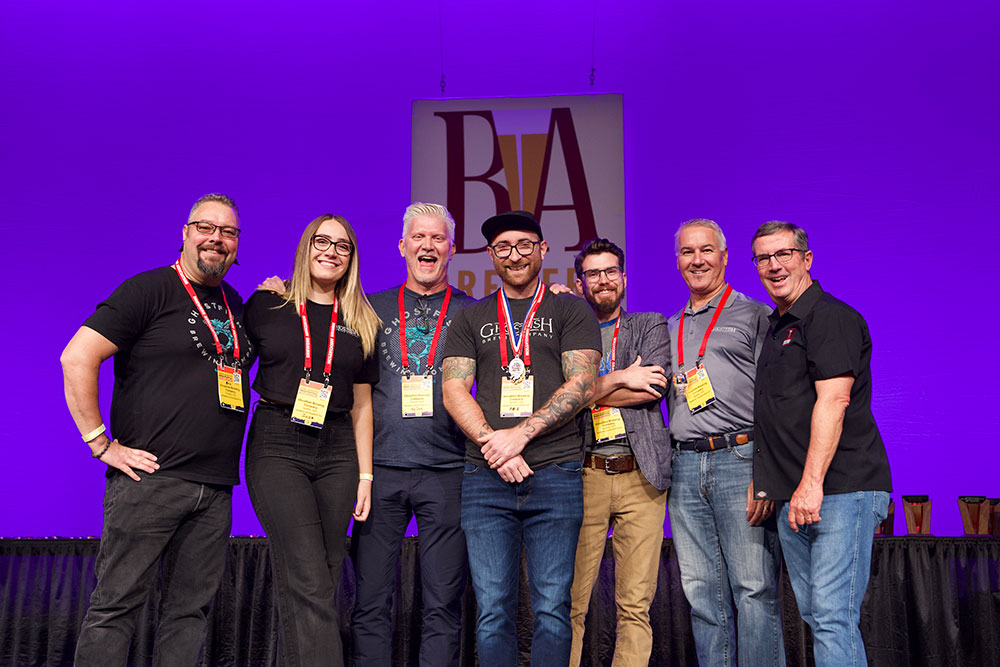 Category 23: Gluten-Free Beer – 47 Entries
Gold: It Came From The Haze, Ghostfish Brewing Co., Seattle, WA
Silver: Lander Lager, Ghostfish Brewing Co., Seattle, WA
Category 25: American Sour Ale – 32 Entries
Gold: Brilliant, 10 Barrel Brewing Co., Bend, OR
Category 26: Fruited American Sour Ale – 160 Entries
Silver: Poggers, Immersion Brewing, Bend, OR
Category 27: Brett Beer – 46 Entries
Silver: Druif Blanc, pFriem Cascade Locks Barrelhouse, Cascade Locks, OR
Bronze: Neon Butterfly, Deschutes Brewery & Public House – PDX, Portland, OR
Category 30: Wood- and Barrel-Aged Strong Beer – 122 Entries
Bronze: Amaro Barrel Aged Barleywine, pFriem Cascade Locks Barrelhouse, Cascade Locks, OR
Category 31: Wood- and Barrel-Aged Strong Stout – 121 Entries
Gold: Breakside The Trappings and the Suits of Woe, Breakside Brewery – NW Slabtown, Portland, OR
Category 34: Kellerbier or Zwickelbier – 70 Entries
Silver: Chasing Trains, Formula Brewing, Issaquah, WA
Category 37: American-Style Lager – 123 Entries
Silver: Bendelo Especial, Bend Brewing Co., Bend, OR
Category 42: Other Hoppy Lager – 68 Entries
Bronze: Day Beer, Trap Door Brewing – Whistle Stop Pub, Washougal, WA
Category 47: Munich-Style Helles – 172 Entries
Gold: Prinz Crispy, Deschutes Brewery & Public House – Bend, Bend, OR
Category 48: Dortmunder or German-Style Oktoberfest – 134 Entries
Bronze: Dorty Work, Cloudburst Brewing, Seattle, WA
Category 54: German-Style Doppelbock or Eisbock – 44 Entries
Silver: Co-Munichator, Deschutes Brewery & Public House – PDX, Portland, OR
Category 64: American-Style India Pale Ale – 206 Entries
Silver: Breakside IPA, Breakside Brewery & Taproom, Milwaukie, OR
Category 66: West Coast-Style India Pale Ale – 301 Entries
Bronze: Bright Side IPA, Uprise Brewing Co., Spokane, WA
Category 69: American Amber/Red Ale – 130 Entries
Silver: Night Sky Red Ale, Sound2Summit Brewery, Snohomish, WA
Category 70: Strong Red Ale – 50 Entries
Silver: Say Hi To Your Dad For Me, Cloudburst Brewing, Seattle, WA
Category 72: Extra Special Bitter – 49 Entries
Gold: Velvet ESB, Hopworks Urban Brewery, Portland, OR
Category 76: American-Style Brown Ale – 80 Entries
Silver: Upside Brown Ale, Falling Sky Brewing, Eugene, OR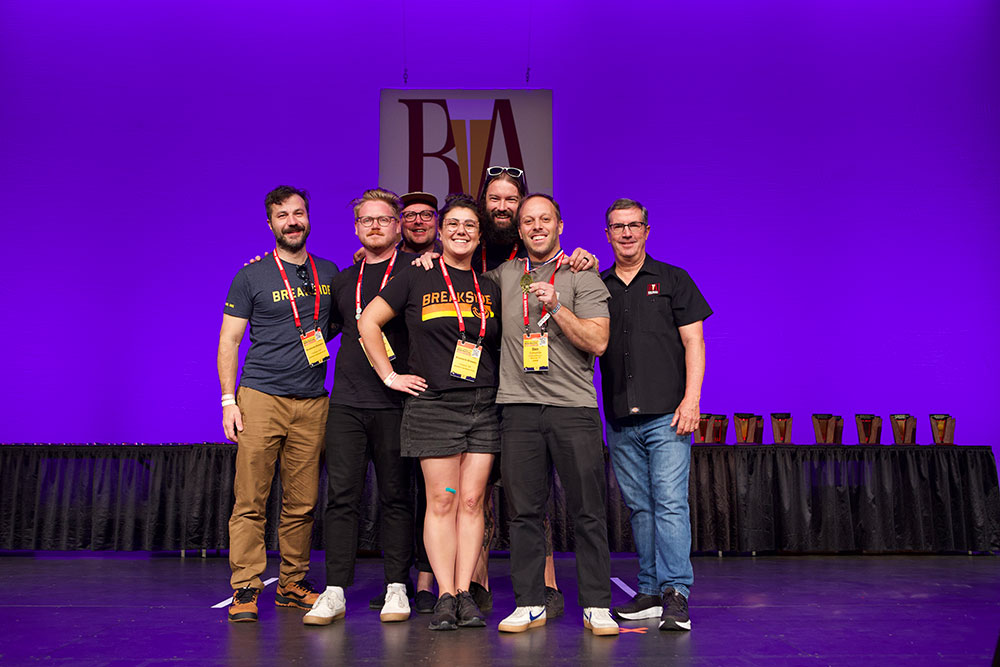 Category 77: American Black Ale or American Stout – 59 Entries
Gold: Breakside Cheat Codes, Breakside Brewery, Portland, OR
Category 78: German Sour Ale – 43 Entries
Gold: Riviera, 10 Barrel Brewing Co. – Bend Pub, Bend, OR
Category 81: German-Style Altbier – 48 Entries
Silver: Altbier, Four Generals Brewing, Renton, WA
Category 82: German Wheat Ale – 24 Entries
Silver: Weizenheimer, Grains of Wrath PDX, Portland, OR
Category 83: South German-Style Hefeweizen – 158 Entries
Silver: Kulshan Hefeweizen, Kulshan Brewing Co. – K2, Bellingham, WA
Category 86: Classic Saison – 62 Entries
Bronze: Saison Parfait, Little Beast Brewing, Clackamas, OR
Category 87: Specialty Saison – 63 Entries
Bronze: 1710 Saison, Figurehead Brewing Co., Seattle, WA
Category 91: Belgian Fruit Beer – 52 Entries
Gold: Frambozen, pFriem Cascade Locks Barrelhouse, Cascade Locks, OR
Bronze: Raspberry Parliament, Alesong Brewing & Blending, Eugene, OR
Category 92: Brown Porter – 52 Entries
Bronze: Old Normal, Bend Brewing Co., Bend, OR
Category 93: Robust Porter – 62 Entries
Silver: Robust Porter, Reuben's Brews – Production Brewery, Seattle, WA
Category 99: Old Ale or Strong Ale or Barley Wine – 53 Entries
Gold: Ice Raptor, Ninkasi Brewing Co., Eugene, OR
LINK: Peaks & Pints beer and cider cooler inventory
---