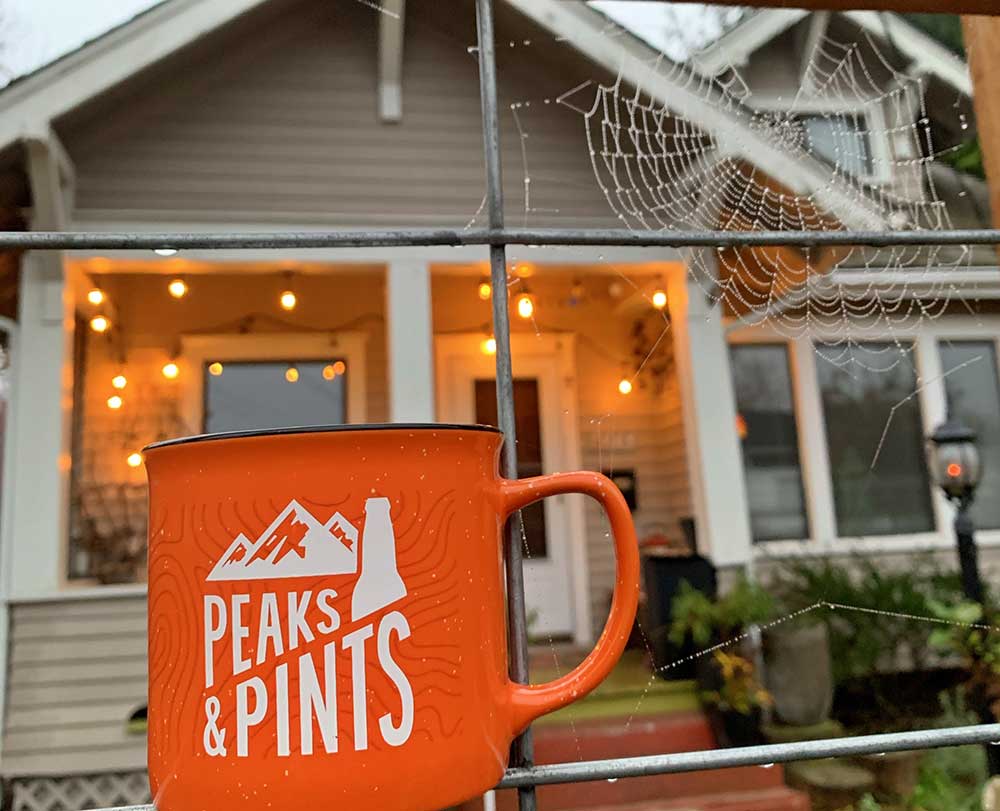 Morning Foam: Proctor Farmers Market and Reuben's Reuben Claus pulls
GOOD MORNING, SOUTH SOUND!
Saturday November 7 2020 — Peter Brady turns 63 today!
Cloudy skies early, followed by partial clearing, high 46
Peaks & Pints offers pints and Campfire Crowler fills of Reuben's Brews Reuben Claus Porter
TODAY'S LOCAL STEW
The Proctor Farmers Market is full-on in fall harvest mode. Hazelnuts, brussels sprouts, cranberries, and winter squash joins the dried lavender, mushrooms, cut flowers, baked goods, pickled vegetables, fresh made salsa, hummus, organic tomato chutney, wood-fired pizza, coffee beans, fermented sauerkraut, kombucha, and new vendor Turul Foods and their Chimney Cakes and traditional pastries from Hungary from 9 a.m. to 2 p.m.
Fort from Home brings the talents and expertise of Fort Nisqually interpreters to you live through interactive virtual programming. Today, Fort Interpreter Carolyn will unravel a sontag and other mysteries of 19th century historic knitting from 11 a.m. to noon.
CRAFT CHOICE CLICKABLES
Expansion is on the horizon for Alesong Brewing & Blending in Eugene, Oregon. The nearly 5-year-old brewery that specializes in barrel-aged beer will open a new taproom inside the 5th Street Public Market in downtown Eugene. (BREWPUBLIC)
Chuckanut Brewery has releases a historic Polish lager "Grodziskie." The very light, super effervescent low alcohol lager is sometimes called the champagne of Polish beer. (Washington Beer Blog)
Have a great day!
---