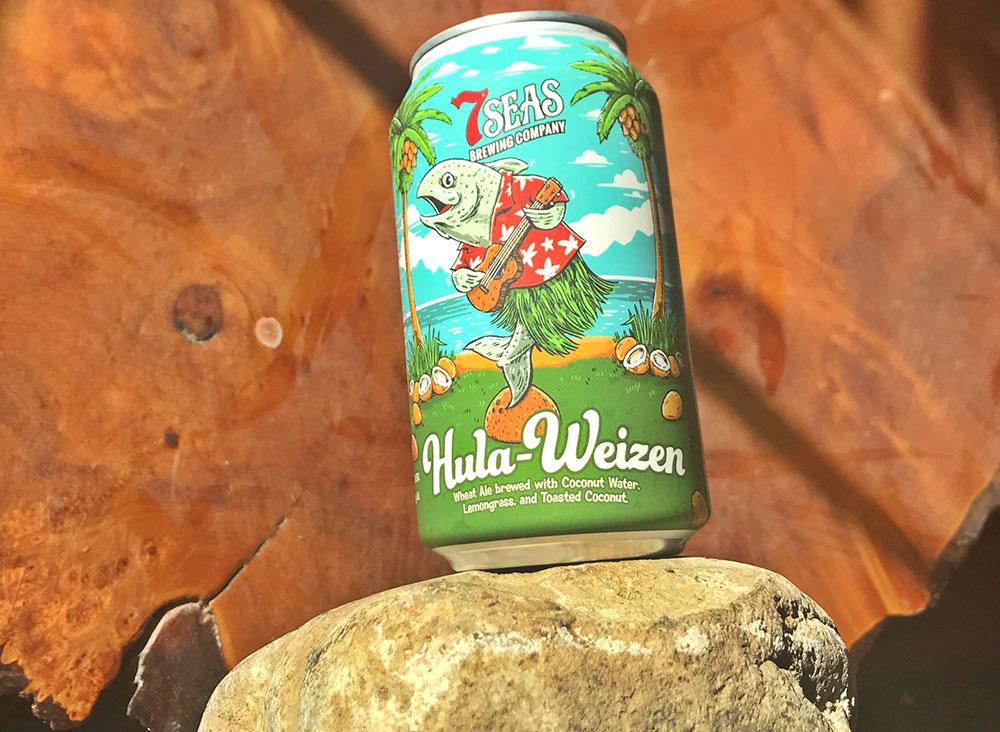 Local Suds: 7 Seas Hula-Weizen
Let's get this out of the way: The coconut isn't a "nut" at all, but is rather the fruit of the coconut palm (if you want to get even more specific, it's technically a "drupe" belonging to the same family of fruits as peaches, plums, mangoes cherries and olives). Call it what you will — from water to oil to sugar, coconut is STILL having a moment beyond the coconut water at the crossfit gym.
7 Seas Brewing released its second of six scheduled Bridge Series craft beers — a hefeweizen brewed with coconut water, toasted coconut flakes, and a hint of lemongrass. While Peaks and Pints doesn't know how 7 Seas incorporated coconut water into their Hula-Weizen (5.5%) recipe, a number of homebrew forums recommend either, A) using coconut water as your mash water or, B) using it as your sparge water. However, the most reliable (and common) method seems to be adding toasted coconut flakes, which 7 Seas also adds to Hula-Weizen.
Hula-Weizen sways with a slightly sweet and bready flavor of a hefeweizen with medium coconut and subtle lemongrass. A sweet and smooth malt body dances on the tongue.
Shake your hips as you grab a 7 Seas Hula-Weizen from the Peaks and Pints cooler. Mahalo!
---