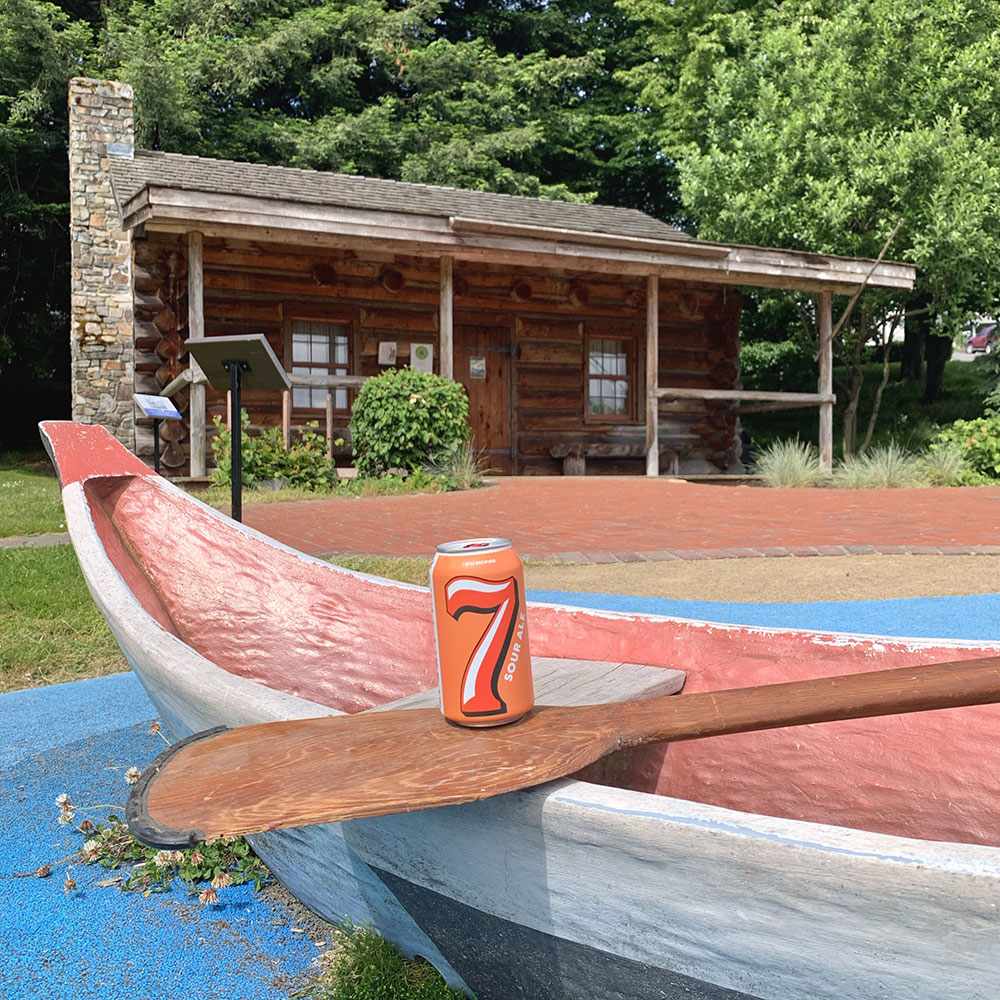 Local Suds: 7 Seas Grapefruit Sour Ale
Gose — a beer style originated in the Middle Ages in Goslar, Germany along the Gose River, but the town of Leipzig farther south made it popular. 7 Seas Brewing Grapefruit Sour Ale (4.7%) is a modern twist on this ancient style; if you took a grapefruit and ran it through a Vitamix, it would look just like 7 Seas' new addition to their core line-up. Grapefruit Sour Ale is a refreshingly tart sour loaded with pureed grapefruit. The grapefruit helps balance out the San Juan Island sea salt. Unlike gose, this sour doesn't contain coriander.
Yes, that's right, salt! Originally the beer style was brewed with saline water from mineral-rich aquifers around the old Goslar brew houses.
You also get plenty of that bright, lacto sour sitting right along the fruit, reminding you that, hey, this is a beer after all. Pilsner malt and malted wheat are also behind the giant red "7" on the can, but good luck tasting it in all the fruit flavor.
7 Seas Grapefruit Sour Ale is a refreshingly quaffable beer perfect for your canoeing, sunbathing, and volleyballing pleasure. You can find it in the Peaks & Pints cooler. Cheers!
---