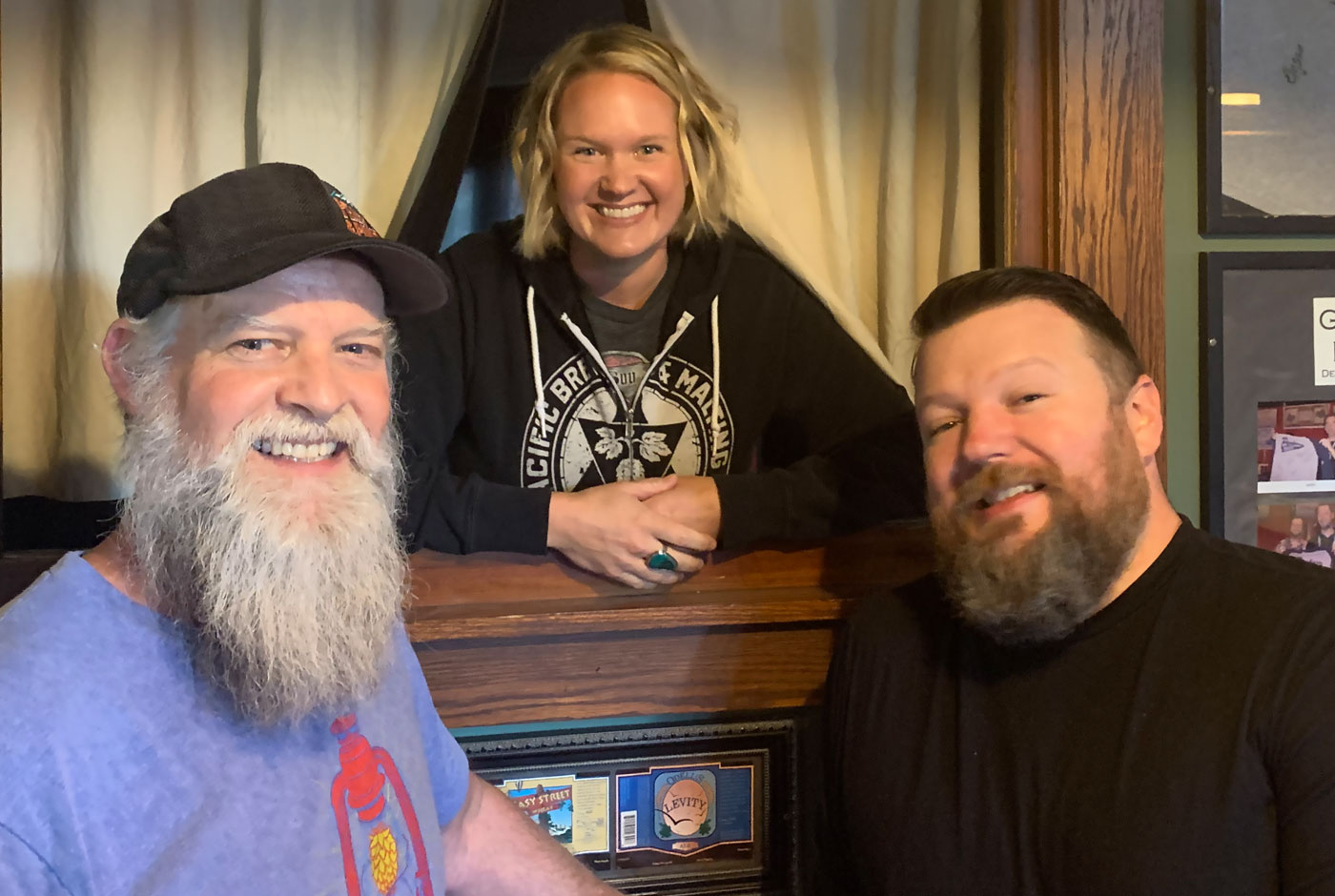 Grit & Grain Podcast adds new host, changes venue
Welcome to the Grain & Explain. Or Grit & Remain. Whatever you choose to label our Grit & Grain Podcast change; it's happening. Last week, Grit & Grain took a week off so co-host Ron Swarner could tweak his knee during the Silent Disco at the Great American Beer Festival in Denver. It was our first break in more than a year. It was also our first break-up with a co-host and venue. Beginning with Episode 65 next week, the Grit & Grain will not only leave the Parkway Tavern in Tacoma's North Slope neighborhood but also re-locate without co-host Sean Jackson in front of a mic. Don't fret; it won't be Grit & Complain.
"Our best buddy and cohost with the most, Sean Jackson, has moved on from his position at the Parkway Tavern to sling beer at his own alma mater, E9 University," explains Matt McLaren, the managing co-host of Grit & Grain Podcast.  "With his foray back into the full-time beer slinging game at a small craft brewery, his schedule is tighter and conflicts with our normal recording times, so Sean elected to break up with the team.  This is a great move for Sean, and I doubt we've ever seen a bigger smile on that man's face than one of his first shifts where he was talking unsuspecting brewery customers into adding a few drops of woodruff syrup into E9 Brewing's stellar traditional Berliner Weisse."
The concept of the Grit & Grain Podcast arose from many worthy idea piles, but the main reason the conversational beer podcast based in Tacoma, Washington, hit the streams points directly at Mr. Jackson.
"Sean had a strong desire to get a group of people together in a room and listen to the giants of this industry tell their stories, immortalizing their contributions in much more than just vague influence, but real tangible and relatable experiences and efforts to push the boundaries of beer, states McLaren, who is also senior sales and brand manager at Orcas Distributing. "The podcast gave us a way to amplify this idea and we've spent over a year recording those very stories and we have no intention of stopping."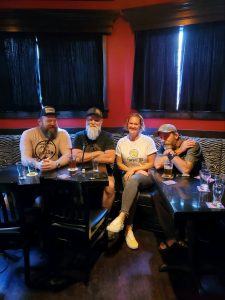 With the blessing of Channel 253 — Tacoma's podcast central and the Grit & Grain's producer — as well as a thumbs up from our producing engineer, Doug Mackey, the podcast needed another resident brewer to replace Sean's experience and knowledge. While Matt and Ron have taken plenty of selfies dumping hops into tanks, they haven't lived and beathed brewing day-in and day-out.
"Luckily, one of our earliest guests, and a very talented local brewer, was ready to jump back onto the airwaves and has all of the knowledge and professional experience to relate to our brewer guests in a way Sean always could," says McLaren, an Advanced Cicerone.  "We couldn't be more excited to welcome Bethany Carlsen to The Grit & Grain Podcast. If you know Bethany, you most likely drank her delicious beer at The Ram, Pacific Brewing & Malting, Mother Fern Brewing. and The Funk Busters — her Pierce County based beer line cleaning business she owns with her life partner, Greer Hubbard. If you don't know her, you will on fresh episodes every week.
"We've always had many goals with this podcast, but we'll be adding one more to the list starting this week, and we couldn't think of anyone better to step in and help us with this one," adds McLaren. This Week, Bethany sat in for Episode 64, which features part two with Tacoma historian Michael Sullivan and posts Friday, Sept. 29. You may listen to part one here.
Since Sean left the Parkway Tavern for E9, the Grit & Grain also chose to move its weekly recording to Peaks & Pints craft beer and cider bar, bottle shop and restaurant in Tacoma's Proctor District, which co-host Swarner, and Robby and Justin Peterson, own. Formerly home to the Paramount Theatre in 1923, the mountain lodge themed community gathering spot will host the podcast at 4:30 p.m. every Wednesday in Peaks' Fireplace Room. The recording will continue to be open to all beer enthusiasts.
LINK: Grit & Grain Podcast Episode 8 with Bethany Carlsen
---