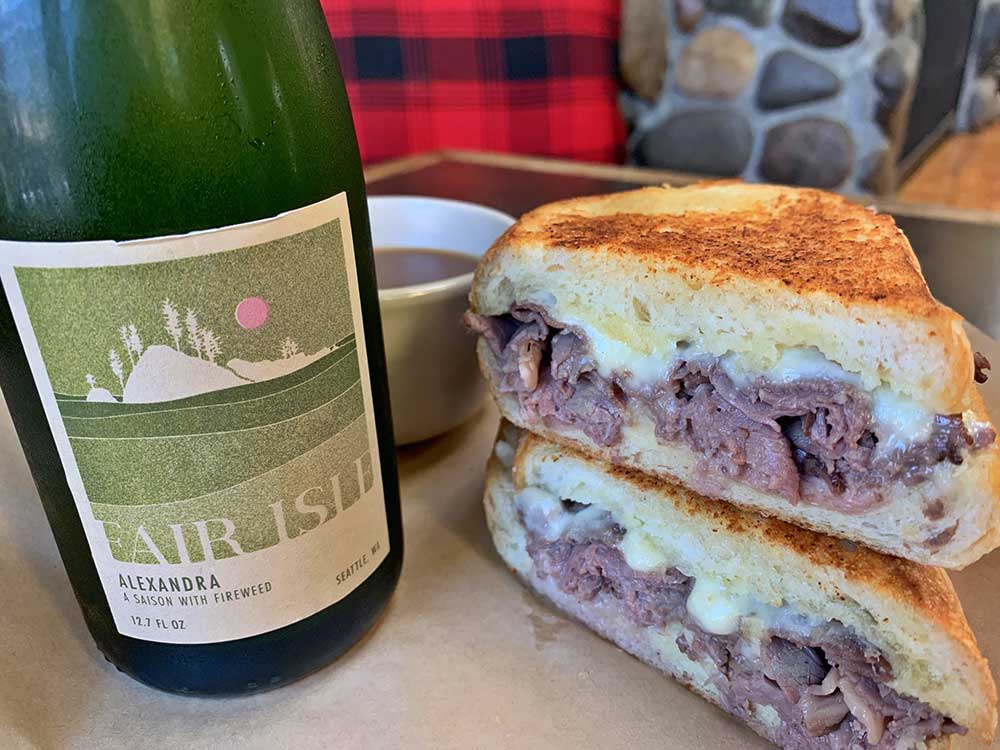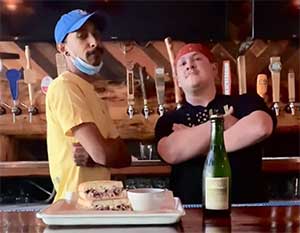 French Dip Mondays in Tacoma
Also known as a beef dip, the French dip is an active sandwich made of thinly sliced roast beef that gets piled into a French roll or baguette. The sandwich is served au jus, either dipped entirely in the pan drippings of the cooked beef or served with a side of beef juice for dipping. Despite its name, it is American in origin, with the "French" moniker likely referring to the type of bread used. Where in America did the French dip originate is up for debate. Two Los Angeles restaurants stake claim to its birthright. Philippe The Original claims it created the sandwich in 1918 when a sliced French roll was inadvertently dropped into a roasting pan filled with juice. Cole's Pacific Electric Buffet says it created the French Dip 10 years earlier for a customer who was complaining of sore gums. Neither story has been confirmed, but it really doesn't matter, because Peaks and Pints offers French Dip Mondays in Tacoma — either as the standard, gloriously sloppy roast beef sandwich, dipped in au jus, or a variation of the delicious sandwich.
"Peaks bartender Amber Hamilton actually came up with the idea of offering French dip sandwich specials every Monday," says Aaron Brooks, one-half of the Monday Peaks & Pints Kitchen Monday crew. "I quickly grabbed the concept as I always am looking for a good French dip. Mondays are quickly becoming my favorite day in the Peaks Kitchen."
"It's been our most popular sandwich special," adds Caleb Pletcher, Peaks Kitchen manager and the other half of the Monday kitchen crew. "People seem to really like it no matter how we tweak it, which we do."
Peaks & Pints opens at 11 a.m. every day, with the French dip special on menu until 9:45 p.m. Mondays.
Fun fact: We pair our Monday French dip sandwich specials with saisons, such as Fair Isle Brewing's Alexandra brewed with fireweed for notes of green tea, herbs, and a hint of citrus.
LINK: Peaks & Pints menu
LINK: Peaks & Pints cooler inventory
---