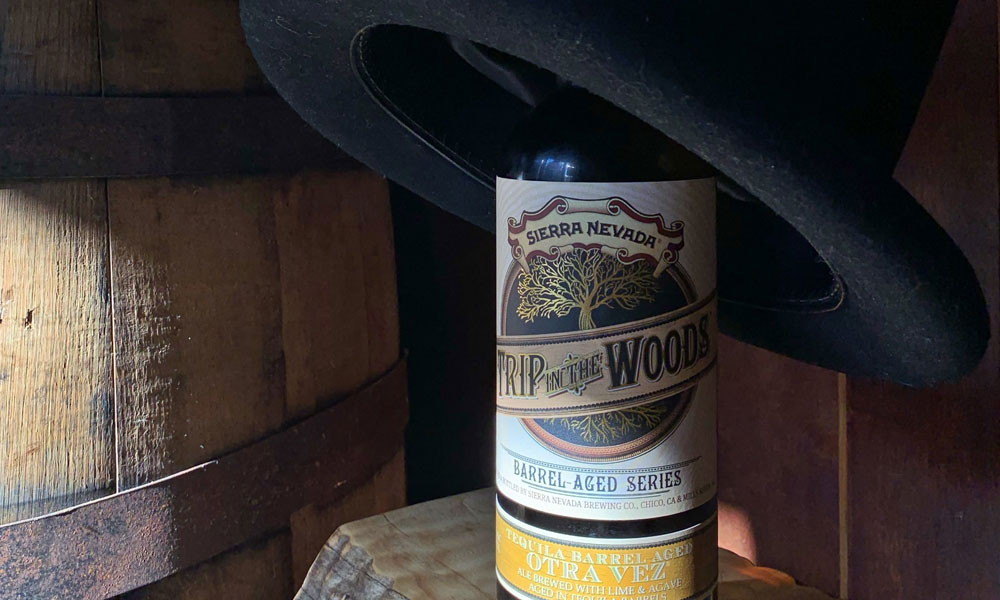 Fancy Pants Sunday: Sierra Nevada Tequila Barrel Aged Otra Vez
Craft brewers find the good in wood. Because it's porous, wood allows for very slow oxidation, which can make darker, malty beers more complex. Beer aged in barrels will absorb some of the various chemical compounds present in the wood, such as lactones (floral aromas and flavors), phenolic aldehydes (vanilla), and the simple sugars (caramel). When the beer is first in the barrel, it will begin to absorb very strong caramel and vanilla flavors, as well as any flavors left over from the previous beer or spirit residing in it, if any. Over time the beer will soak deep into the staves of the barrel before being pushed back out again, taking with it all of the rich flavors and compounds from the wood.
The barrel's former resident — the wine or whiskey or whatever that first made its home there — is also important. As a tenant, tequila is polarizing. Bourbon has notes such as caramel, vanilla, sweet, and a little oak. That's all pleasant. But tequila might taste medicinal or like a dill pickle. Even with good tequilas, there is no mistaking that flavor. That is tequila!
Today's Fancy Pants Sunday craft beer is a 750ml bottle of Sierra Nevada Brewing Trip in the Woods: Tequila Barrel Aged Otra Vez, which is the brewery's Otra Vez gose aged in reposado tequila oak barrels with lime and agave. Tequila becomes lost in this Woods. Tilt the 750ml bottle into a tulip glass for aromas of sweet agave, wood, lime and light sour. Taste is everything you could want out of this beer: light, flavorful, simple, and yet still somehow dynamic. A mild tart sourness opens that melts into sweet agave with hints of fading lime pucker, vanilla and oak. It finishes in a barely malt with light tequila making this well rounded, refreshing, and delicious without tequila removing the trail markers.
You fancy Sierra Nevada Tequila Barrel Aged Otra Vez.
---