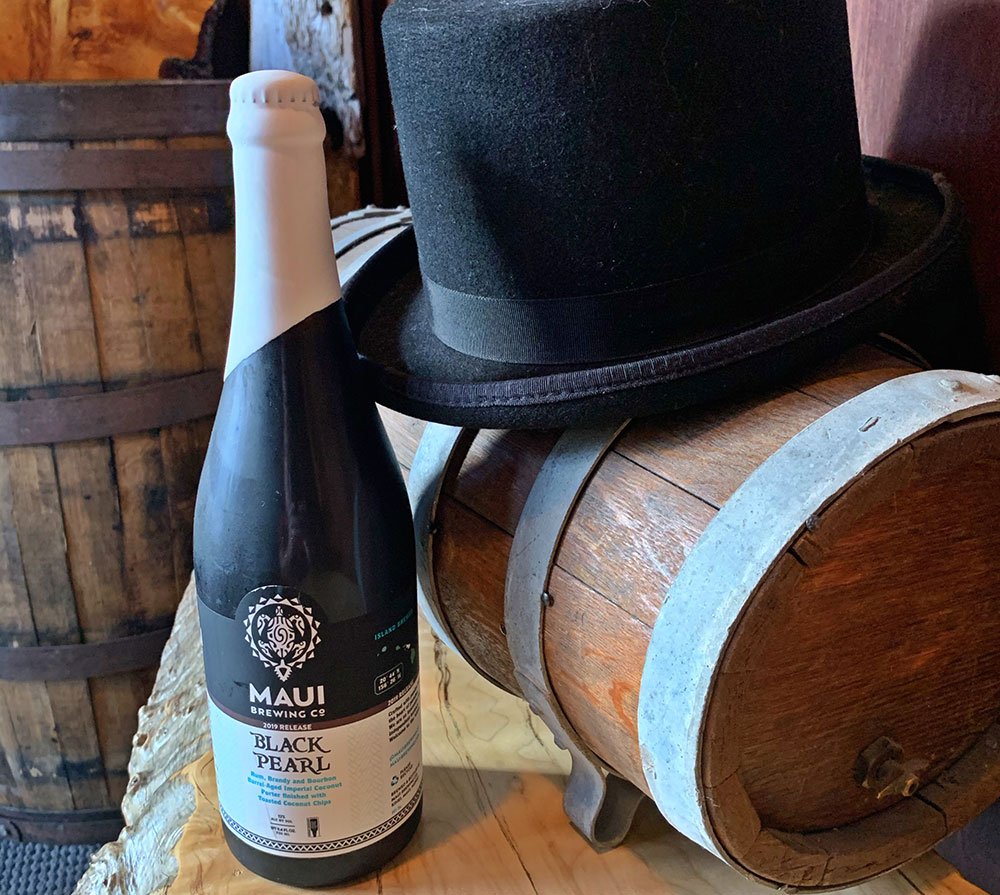 Fancy Pants Sunday: Maui Black Pearl
My left hand is a hook,

My booty I took

Always squint with one eye wherever I look.

A nice wooden peg

Serves as me leg

I'll run you through if you confuse a pirate with Queequeg.

Yo ho ho and a bottle of Imperial Coconut Porter aged in rum

Maui Brewing and pillaging is most of my fun.

I say ARRRRRRRRR with a passion

I'm a slave to pirate fashion

With perfectly torn sea trousers, I look perfectly dashing

If I say ARRRR ARRRRR ARRRRR, that means I'm drinking Fancy Pants Sunday: Maui Black Pearl and laughing.
Welcome to another Fancy Pants Sunday column, our weekly look at complex, fancy craft beer — now with more pirate rap.
Did Maui Brewing have Pirates of the Caribbean: The Curse of the Black Pearl on the brain as they brewed their imperial coconut porter aged in rum barrels, Black Pearl. One has fakey pirates; the other real coconut chips. Black Pearl (12%) is the Maui brewery's decadent chocolate Imperial Coconut Porter (2016 GABF Gold Medal Field Beer Champion) aged in rum barrels. The additional time on the wood lends an added booziness and vanilla flavors to the viscous base beer. After its time in the barrel, a three-day recirculation on toasted coconut chips soften for a pleasant mouthfeel and flavor.
It's just the way that I live, yo

Like a pirate out to get his booty, yo.

But yo ho ho and a bottle of Black Pearl

I pimp like a pirate 'cause I'm a churl.

If you live by these high rules on the seven high seas

You'll be a perfectly good pirate, just like me.
Ye be fancy Maui Black Pearl, yo!
---