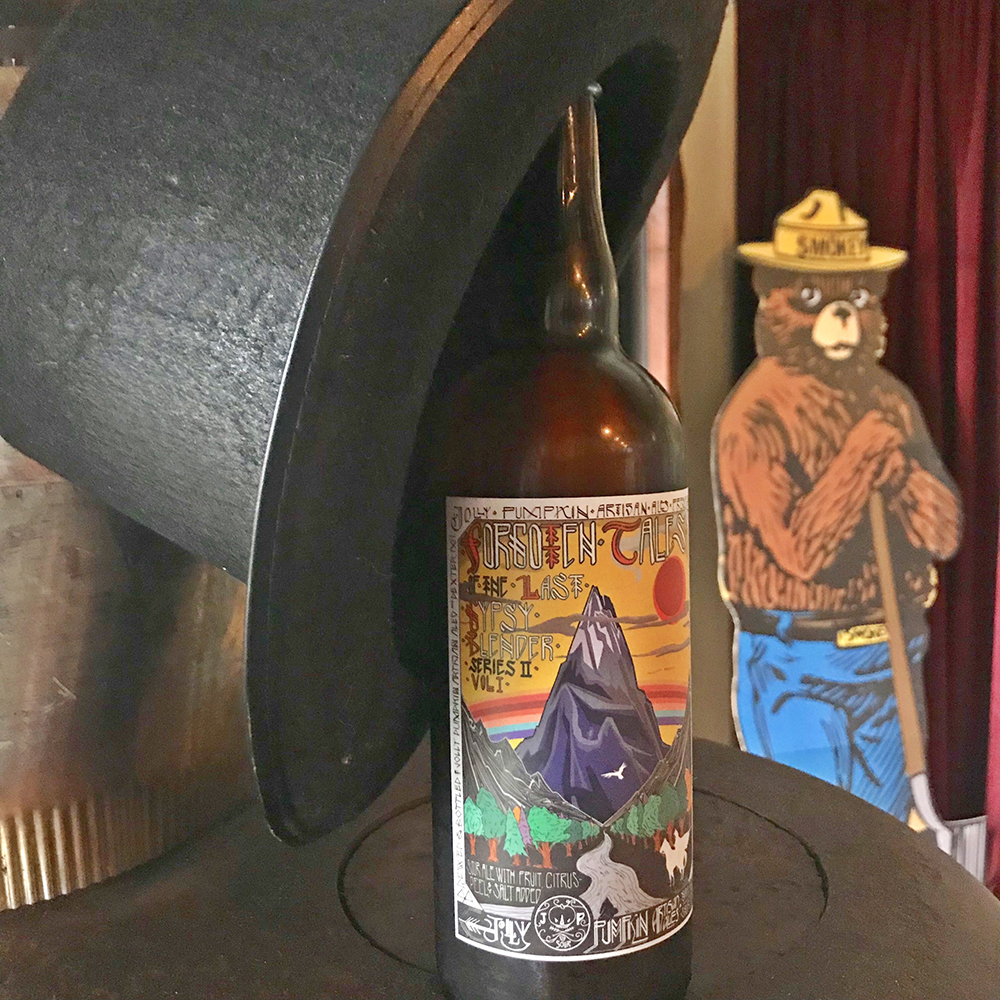 Fancy Pants Sunday: Jolly Pumpkin Forgotten Tales of the Last Gypsy Blender
Chef Celina Tio built her foodie following with TV appearances on shows like Top Chef Masters and Iron Chef America, but her profile in Kansas City has been on the rise since her days as executive chef at The American restaurant, where she received the James Beard Foundation Award for Best Mid-West Chef in 2007. She left in 2008 to launch a series of neighborhood fine dining spaces in Kansas City. In 2012, Chef Tio contacted Jolly Pumpkin Artisan Ales in Dexter, Michigan, to do an event with the brewery. But, Jolly Pumpkin had stopped distributing to Missouri. After a couple of years, Jolly Pumpkin returned to the Show-Me State, and Chef Tio received her wish. It went well.
Chef Tio and Jolly Pumpkin had a hunch a collaboration beer would work; Last Gypsy Blender series was born, including this week's Fancy Pants Sunday column beer, Jolly Pumpkin Forgotten Tales of the Last Gypsy Series II, Volume I (7% ABV). Fancy Pants Sunday champions complex and delicious craft beers, and this one fits the bill. While it's true Chef Tio prefers her bourbon with two cubes, Jolly Pumpkin drew inspiration from a cocktail, the whiskey sour.
Brewed with grains of beech and cherry smoked malts, three different hops, preserved lemons, lime peel, bourbon smoked sugar and Kiawe smoked sea salt, three batches of separate sizes were brewed and placed in JP's oak foeders for eight, 13, and 15 months. Even though they were blended together before packaging, the blend resulted in one beer with two distinct personalities — an earthy and smoky delight, and a more salt forward lemony goodness with hints of vanilla, bubblegum, funk and oak dancing together, finishing with a mild citrus bite and light acidity. The latter sits in Peaks and Pints' cooler.
You fancy Jolly Pumpkin Forgotten Tales of the Last Gypsy Series II, Volume I.
LINK: Peaks and Pints Fancy Pants Sunday archive
---