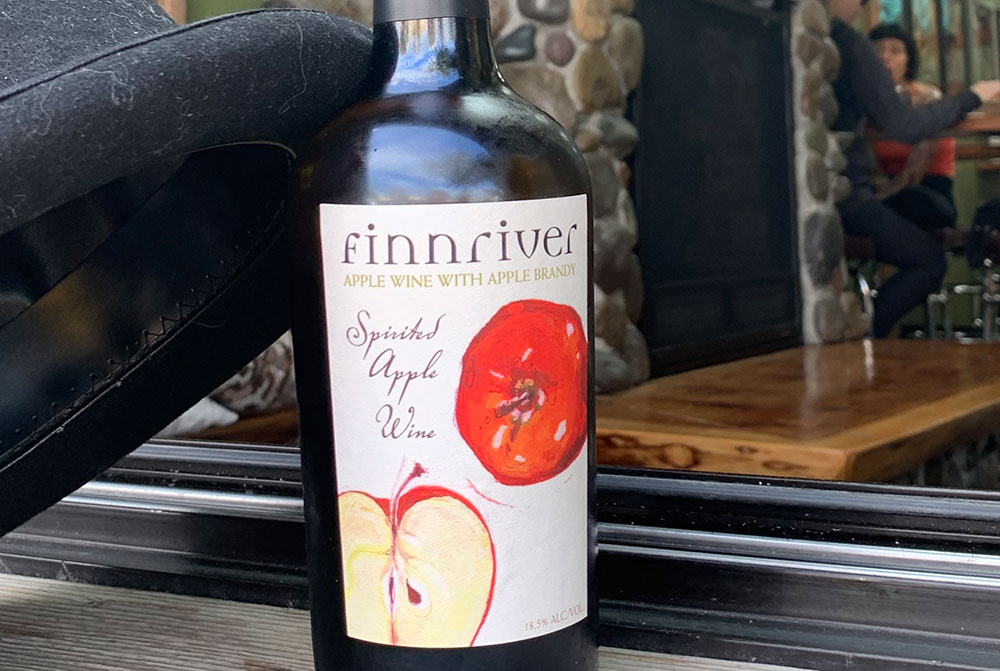 Fancy Pants Sunday: Finnriver Spirited Apple Wine
The true-life legend Johnny Appleseed wasn't planting orchards everywhere because frontier kids needed something to bring to their teachers. He was planting apples because our Founding Fathers needed a drink. George Washington, for example, deterred not to lose again, served cider and libations during his 1758 bid for Virginia's House of Burgesses. In fact, Washington, an eclectic drinker, distilled his own whisky, sometimes adding it to cider. He also drank three glasses of Madeira each evening. Fortified wines, like Madeira, are simply wines that have been strengthened and preserved — or fortified — with a distilled spirit.
Founders at Finnriver Farm & Cidery fortify their apple wine. It begins as Washington-grown apple juice, which the Chimacum, Washington cidery ferments into an apple wine. Next, they fortify this wine with their apple brandy, custom-distilled by Admiralty Distillers. The finished wine ages with oak spirals or in a barrel.
That's all fine and dandy, but this is the latest installment of Fancy Pants Sunday, a column that champions high ABV, complex and delicious craft beers and ciders — and Finnriver Spirited Apple Wine (18.5%) fits the bill, which is a "fortified wine" and not a distilled spirit — fortified with a neutral spirit to stop the yeast before fermentation is complete and all sugars have been converted into alcohol. The apple wine thus retains some naturally occurring sugar, perceived as sweetness on the palate. In addition to the sweetness, expect notes of caramel and oak, with woody roots, rich apple depth and warming brandy heat.
It's a finely and sophisticated drink that becomes compelling as it's sipped by Peaks and Pints' fireplace. George Washington would approve.
You fancy Finnriver Spirited Apple Wine.
LINK: Peaks and Pints Fancy Pants Sunday
---