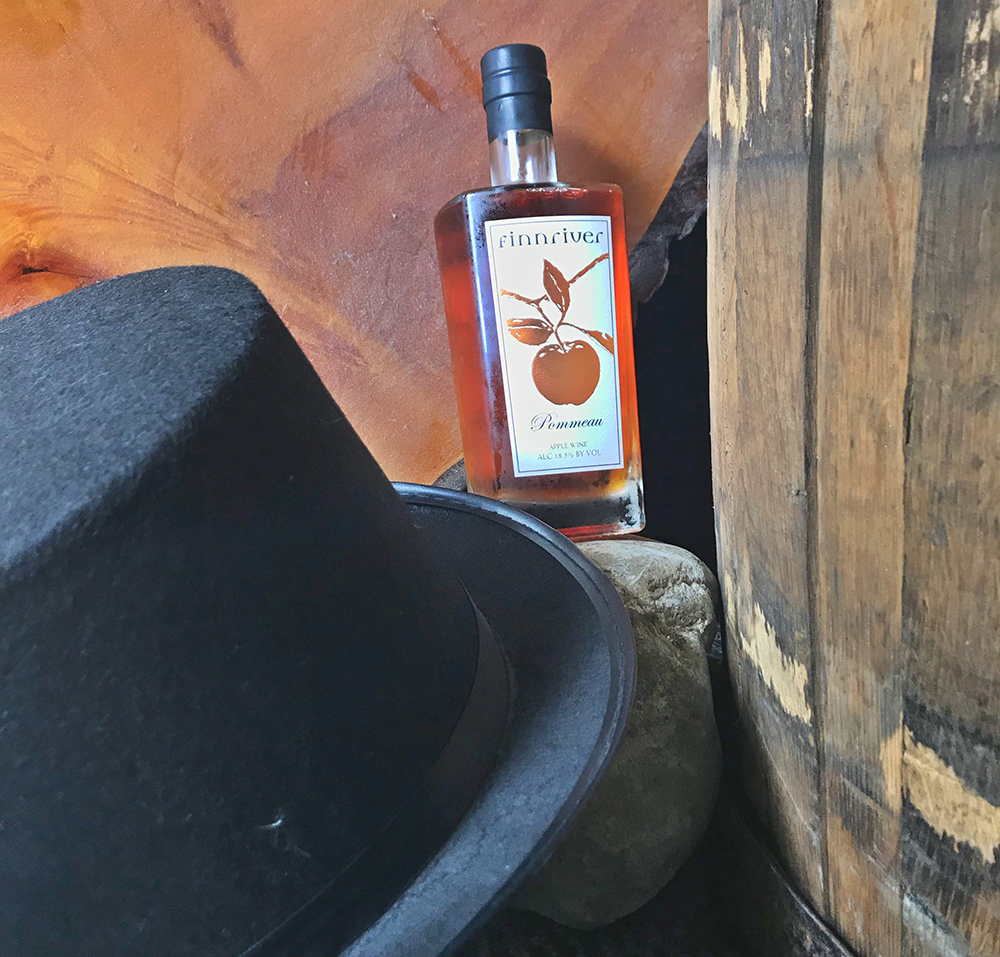 Fancy Pants Sunday: Finnriver Pommeau
For Peaks and Pints, nothing beats the gorgeous evocation of apples in a glass of delicious Pommeau on a crisp fall day.
Finnriver Farm & Cidery's Pommeau apple wine goes through all of the stages of apple metamorphosis: it begins as apple juice, which the Chimacum, Washington cidery ferments into an apple wine. They then fortify this wine with their 100 proof apple brandy (distilled from their cider made with organic Pacific Northwest apples and aged two months in American oak). The autumn apple harvest comes in and the must, or fresh unfermented juice, is then blended with the brandy in oak barrels. The 18.5 percent ABV mixture continues to mature in the barrel for approximately two years.
Finnriver's Pommeau fits the Fancy Pants Sunday bill, a column that champions high ABV, complex and delicious craft beers and ciders. Bright and clear, with a beautiful amber color and a rich range of aromas, Pommeau delivers notes of bright, fresh apple followed by butterscotch, leather, brown sugar, caramel and hints of spice, with a deeper hint of vanilla. Anchored by the oak with subtle flavors of stewed apple, dried fruit and honeyed fullness.
Finnerriver suggests drinking Pommeau at 50° F to fully enjoy its roundness, lightness and authenticity. "Pommeau is perfect as an aperitif and pairs well with paté, bleu cheese, apple desserts and melon," states Pommeau hype. Finnriver Pommeau awaits in Peaks and Pints' cooler.
You fancy, Finnriver Pommeau.
---