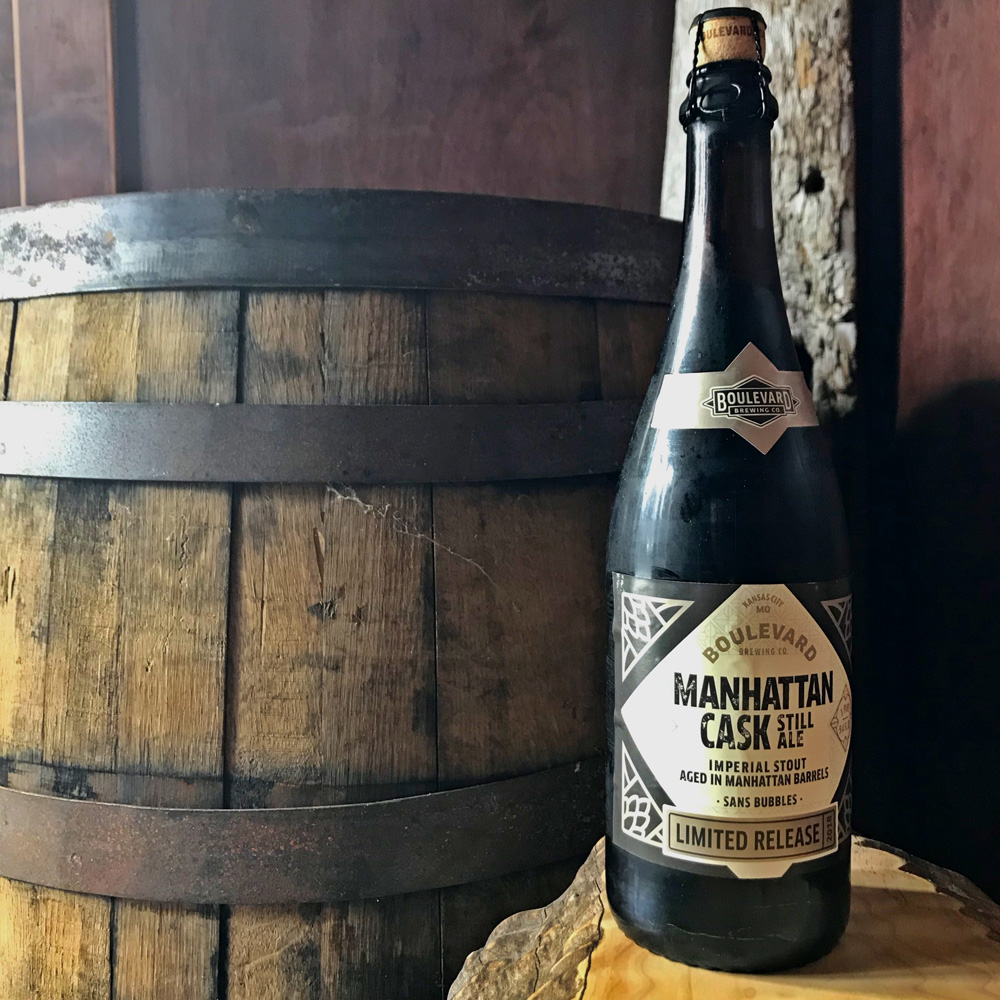 We've always wished we could have partied during the Roaring '20s — with their bathtubs full of gin, fabulous fashions and gangster-owned, back-alley bars. But, thanks to Boulevard Brewing Co., it's easy to go back in time and drink to everything that the 18th Amendment didn't stand for. The Kansas City, Missouri, brewery has released the quintessential beer cocktail. Its limited Manhattan Cask Still Ale, a big imperial stout that was aged in barrels formerly used to age the whiskey-vermouth cocktail, then minimally carbonated for a "unique sensory experience," is the perfect beer to sip next to Peaks and Pints' fireplace.
The Manhattan Cask imperial stout marks Boulevard's first exploration into still or minimally carbonated ales. Beginning with a base beer featuring notes of chocolate, espresso and fig, its brewers allowed this rich, velvety ale ample time to rest in oak barrels that had previously held a batch of Jefferson's The Manhattan Barrel Finished Cocktail. Emerging from the casks with subtle notes of tart cherry, earthy vermouth and a prominent, warming whiskey presence, Manhattan Cask is presented intentionally still to allow this massive beer — 13.6% — to envelop your palate for a unique, immersive sensory experience.
Drop by Peaks and Pints and share this 750ml bottle with a friend.
---