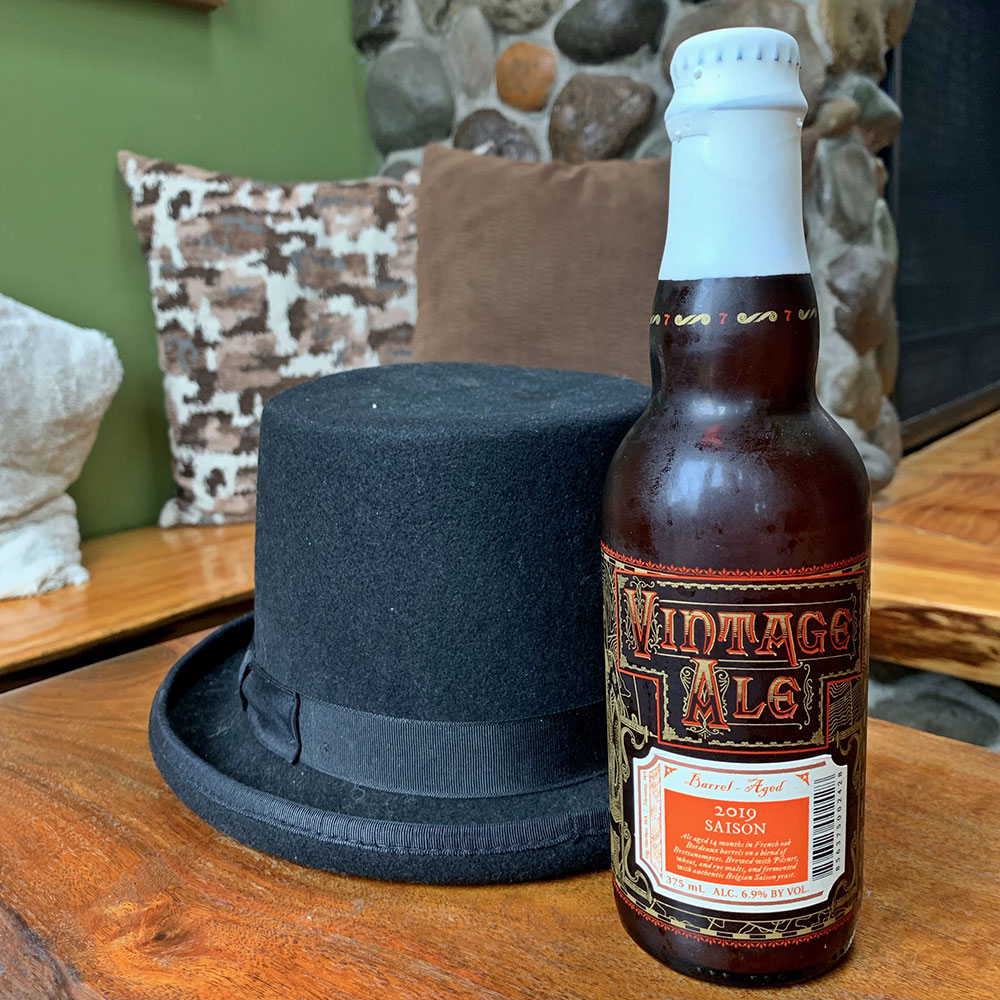 Fancy Pants Sunday: 7 Seas Barrel Aged Saison
French oak barrels have been a revelation for more than two millennia, since the Romans conquered the Gauls (Gaul included modern France) and immediately adopted this new technology thought the Empire. They ditched the wax-lined clay amphorae and began transporting wine in the lighter, tighter sealed, rollable barrels.
Today, most French oak comes from one of five famous French forests that were planted in the days when Napoléon built many a ship. Since the days of oak sailing ships have come and gone, these forests have become ongoing forestry operations. Each of these forests produces wood with distinctive characteristics involving tightness of the wood grain as well as the amount of oak flavors that are imparted into wine. Tight-grained wood tends to impart the oak characteristics (vanilla, spice, nut and butter flavors) much more slowly than wood with looser grain.
As craft breweries became more popular, especially in the United States, many brewers have looked for new and unique ways to enhance the flavor of their beers. They quickly discovered that the use of used French oak barrels that once housed wine could produce the bold flavors they sought. French oak wine barrels are usually steamed and toasted when built, which lends more nutty flavors to the brew.
That's all fine and dandy, but this is Peaks and Pints' Fancy Pants Sunday, a weekly look at complex, limited and delicious craft beer, and 7 Seas Brewing's 2019 Barrel Aged Saison fits the bill. Head Brewer Travis Guterson brewed a saison with Pilsner, wheat and rye malt, as well as used authentic Belgian Saison yeast. He aged his saison for 14 months in French oak Bordeaux barrels on a blend of Brettanomyces, which consumes almost any type of sugar, including the cellobiose that is created during the toasting of the oak. And a near continuous fermentation by Brettanomyces can create a constant exhaustion of carbon dioxide, thus helping to protect the beer from oxidation.
7 Seas Brewing's delicious 2019 Barrel Aged Saison (6.9%) pours a brilliant golden color with moderate white head with a medium body. It has a lovely aroma of spicy saison yeast, vinous and oaky notes. The flavor is rich and includes notes of yeast esters, oak tannins, slight spice and red wine.  Some sweetness from the residual wine sugars present but fades into a smooth, dry finish.
You fancy 7 Seas Barrel Aged Saison.
LINK: Fancy Pants Sunday archives
---