Tieton Organic Hard Cider Release Party
October 4, 2018 @ 6:00 pm

-

9:00 pm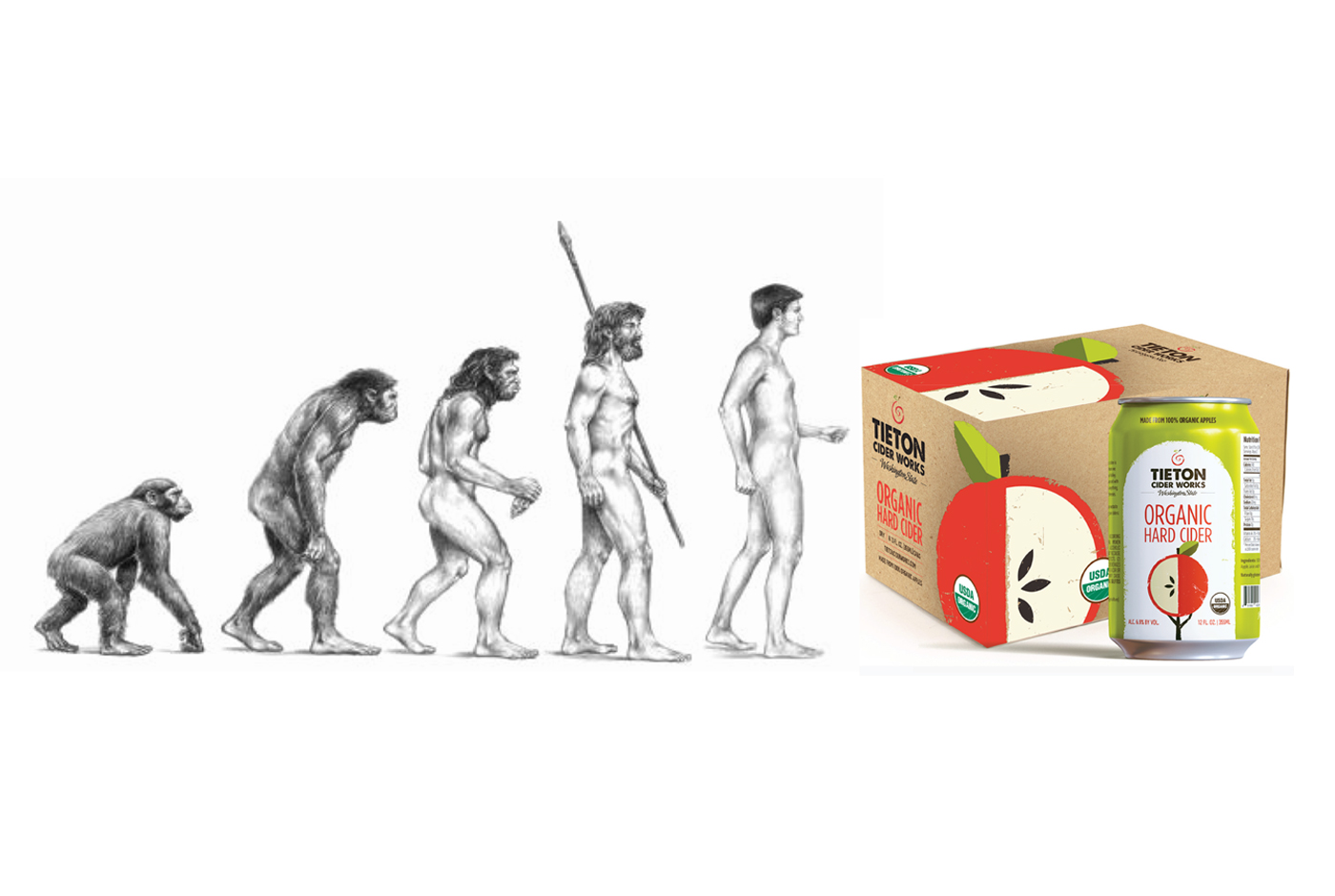 Tieton Organic Hard Cider Release Party
Tieton Cider Works will release their Organic Hard Cider line in October, with a release party at 6 p.m. Thursday, Oct. 4 at Peaks and Pints bottle shop, taproom and restaurant in Tacoma's Proctor District.
Apples have been around for 50 million to 65 million years, emerging right around the time dinosaurs went extinct and primates made their first appearance. For millions of years, the trees reproduced without any human interference. When primates — and later, early humans — encountered a new apple tree and bit into its fruit, they never knew what they were going to get. What early humans did know was there wasn't any pesticides, manufactured herbicides or artificial fertilizers used to grow the apples. What they didn't know was landscapes prosper as healthy soils are a major store of carbon, containing three times as much as the atmosphere and five times as much as forests.
Early human didn't know they were eating organically.
Tieton Cider Works has been growing apples in the Yakima Valley for three generations. Craig Campbell's grandfather planted apple trees in the 1920s, but it was until 2008 when he and his wife, Sharon, began growing cider apples on their Harmony Orchards in Tieton, Washington. They launched Tieton Cider Works in 2009, with the intent to maintain their practices of being good stewards of the land. In 2014, their Tieton farmhouse couldn't handle the growth so the Campbells opened a larger facility in Yakima, yet maintained their mission of producing cider without shortcuts.s
Tieton Cider Works' decision to make organic cider was driven by the Campbells' love for nature — first and foremost they believed in looking after the countryside and working in harmony with nature; environmental consideration was placed firmly at the heart of the business, not just in being organic but also creating a business in tune with the countryside, its seasons, ways and principles.
Join Tieton Cider Works for the release of their Organic Hard Cider Oct. 4 at Peaks and Pints. Discover that organic cider can taste dry and crisp, slightly tart but well-balanced withy a fruity nose.
TIETON ORGANIC HARD CIDER RELEASE PARTY, 6 p.m., Thursday, Oct. 4, Peaks and Pints, 3816 N. 26th St., Basecamp Proctor, Tacoma, no cover