Three Cheers For Three Magnets
March 1, 2018 @ 6:00 pm

-

9:00 pm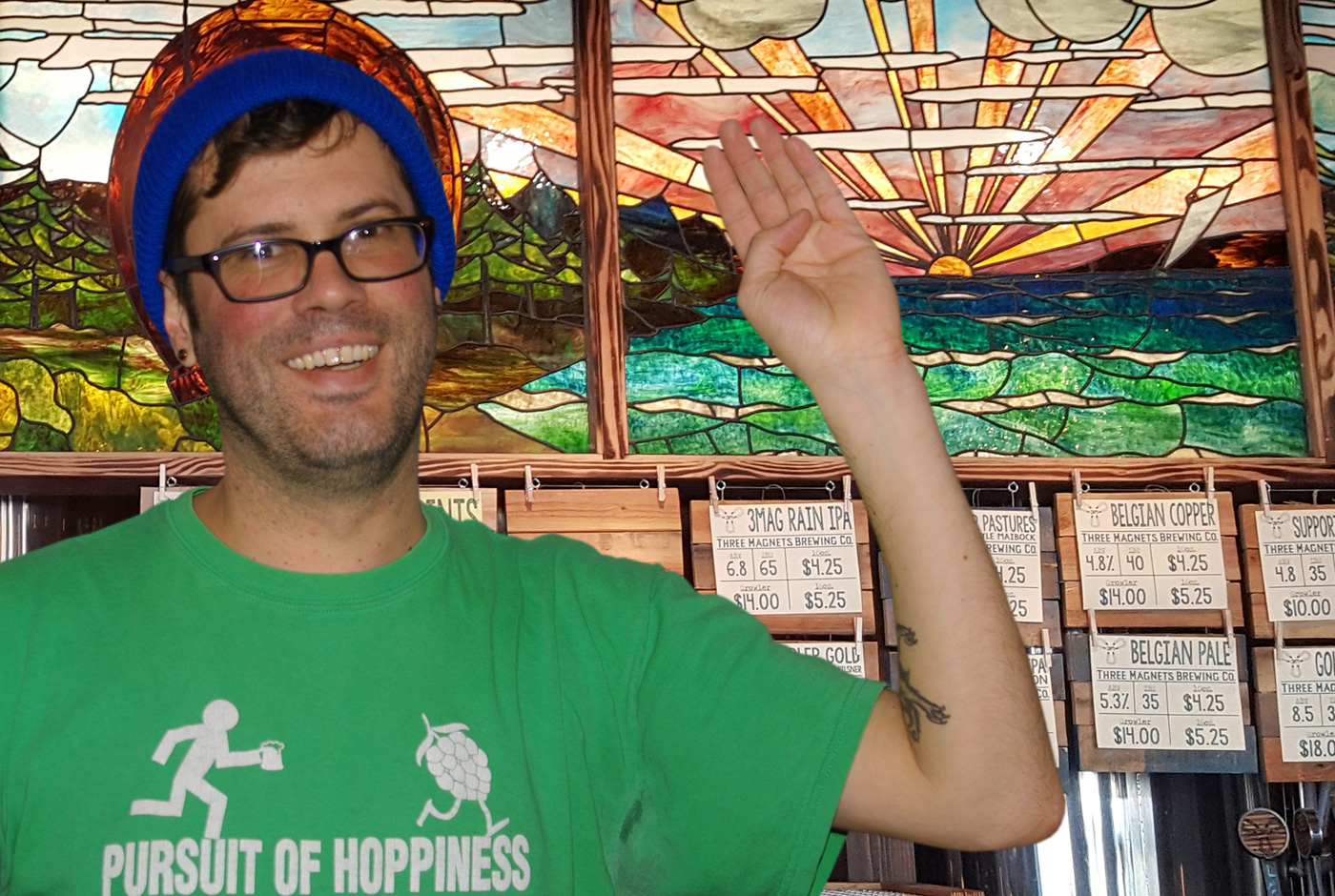 Three Magnets Brewing Co. is an appropriate name for the downtown Olympia brewery. Their strengths have pulled large crowds since their opening in November 2014. This list of proud accomplishments is long for Three Magnets owners Nate and Sara Reilly, including the quality of the craft beer. The Reillys and their head brewer, Jeff Stokes, will be special guests at Peaks and Pints' Lodge Meeting at 6 p.m. Thursday, March 1. Among the Three Magnets beers pouring at the Tacoma Proctor District bottle shop and taproom will be Howards Blend, a blend of the brewery's Major Tompkins Oatmeal Imperial Stout and our Russian Imperial Stout aged 13 months in bourbon barrels then blended.
Stokes, a longtime homebrewer and bartender, who was assistant brewer under head brewer Pat Jansen (Matchless Brewing) when Three Magnets opened — has always had one foot planted in bigger, bolder beers such as Howards Blend, a delicious imperial stout with flavors of thick chocolate, vanilla, booze and wood. This might come as a surprise since Three Magnets' IPA cans disappear off shelves in hours. Stokes' delicious Keep It Like Vic Secret imperial hazy IPA, with its big soft apricot, lemons, toast and earthy base flavors, will also be on tap March 1 at Peaks and Pints.
Hang out with Three Magnets, drink and discuss their award-winning craft beers, or maybe their love for soccer, at Peaks and Pints. You won't be able to pry away from their awesomeness.
THREE CHEERS FOR THREE MAGNETS, 6 p.m. Thursday, Match 1, 3816 N. 26th St., Basecamp Proctor, Tacoma, no cover
Related Events