Tacoma Beer Week: Cans For A Cause
August 11, 2017 @ 6:00 pm

-

9:00 pm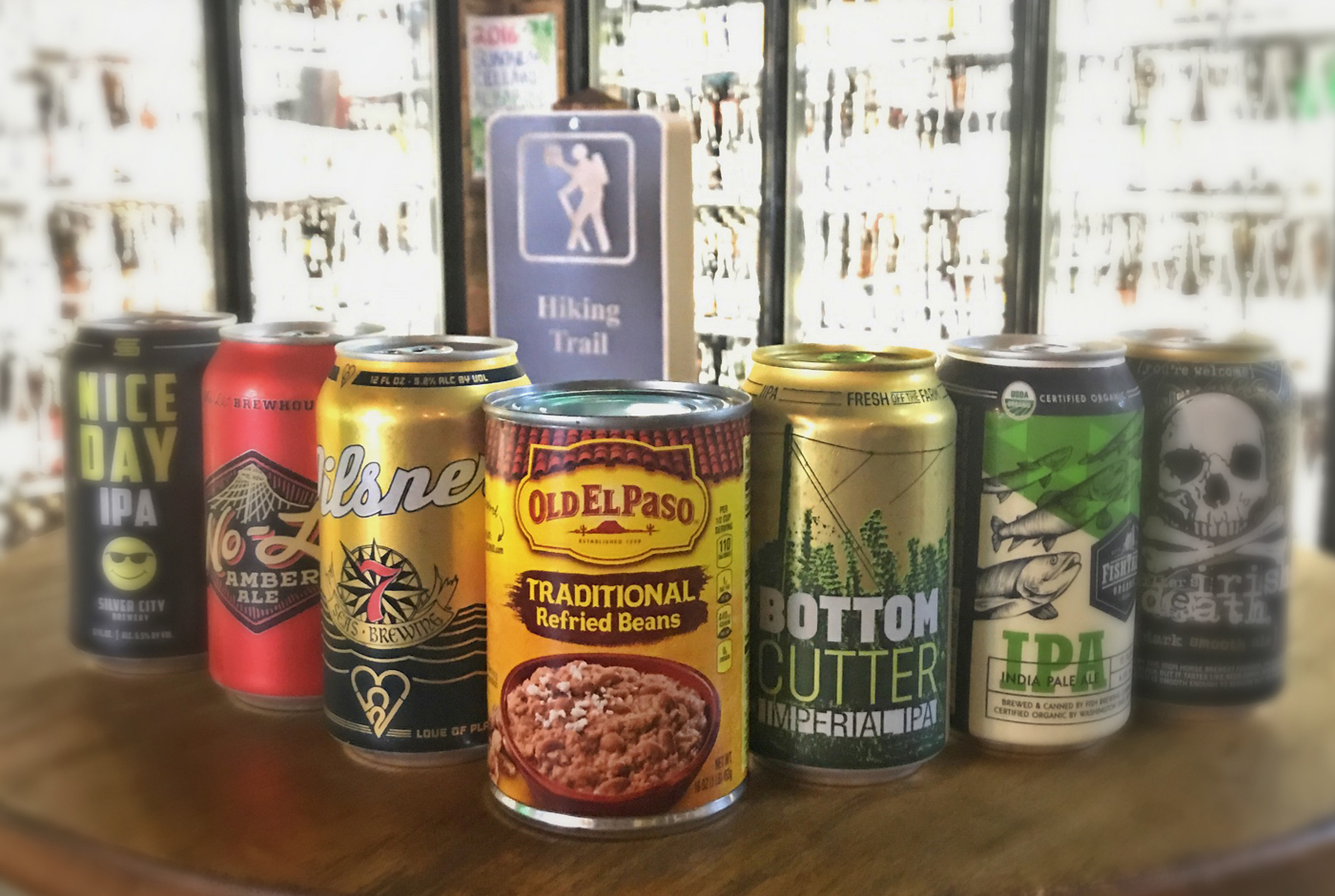 Tacoma Beer Week begins Sunday, Aug. 6, and what better way to celebrate than by helping others.
With cans.
It may be warm and sunny outside, but people are still starving right in our neighborhoods. Peaks and Pints, 7 Seas Brewing, Silver City Brewery, No-Li Brewhouse, Bale Breaker Brewing Co., Fish Tale Ales and Iron Horse Brewery host Tacoma Beer Week 2017 Cans For A Cause, a week-long can food drive in support of the Rescue Mission. Beginning Aug. 6, Peaks and Pints will host Tacoma Rescue Mission canned food bins awarding a raffle ticket for every five cans. Then, at 5 p.m., Friday, Aug 11, Cans For A Cause throws on a party hat, takes more can donations, ices up craft beer cans from the aforementioned breweries, and awards raffle prizes.
We know what you're thinking: What might be an appropriate canned food for Tacoma Beer Week 2017 Cans For A Cause?
Canned vegetables are always high on the wish lists. That doesn't mean they have to be boring. Corn! Peppers! Onions! Seasoning! It's fiesta time!
Beans, beans and more beans. Refried. Black. Pinto. Canned. Dried. Protein. Fiber. Tasty. You can donate a case to equal the price of fast-service DIY nachos.
Cheese sauce. It's the bean's best amigo, and available in almost as many flavors: cheddar, Ragu Double Cheddar, zesty, Monterey Jack, nacho.
In all seriousness, food banks have been struggling. Silly as these suggestions may be, they're a start. Rescue Mission need nonperishables that aren't packaged in glass and haven't been opened. Sources of protein and vegetables are always needed. Don't just donate the crap that's been sitting in your cabinets that you won't eat. No one wants your 3-year-old can of pumpkin-pie filling any more than you do. Make sure what you're donating hasn't expired and is something you'd be willing to eat.
TACOMA BEER WEEK: CANS FOR A CAUSE, donate Aug. 6-11, party at 5 p.m. Friday, Aug. 11, Peaks and Pints, 3816 N. 26th St., Tacoma, every five cans equals one raffle ticket