Peaks and Pints Orval Day Taste Off
March 23, 2019 @ 11:00 am

-

11:00 pm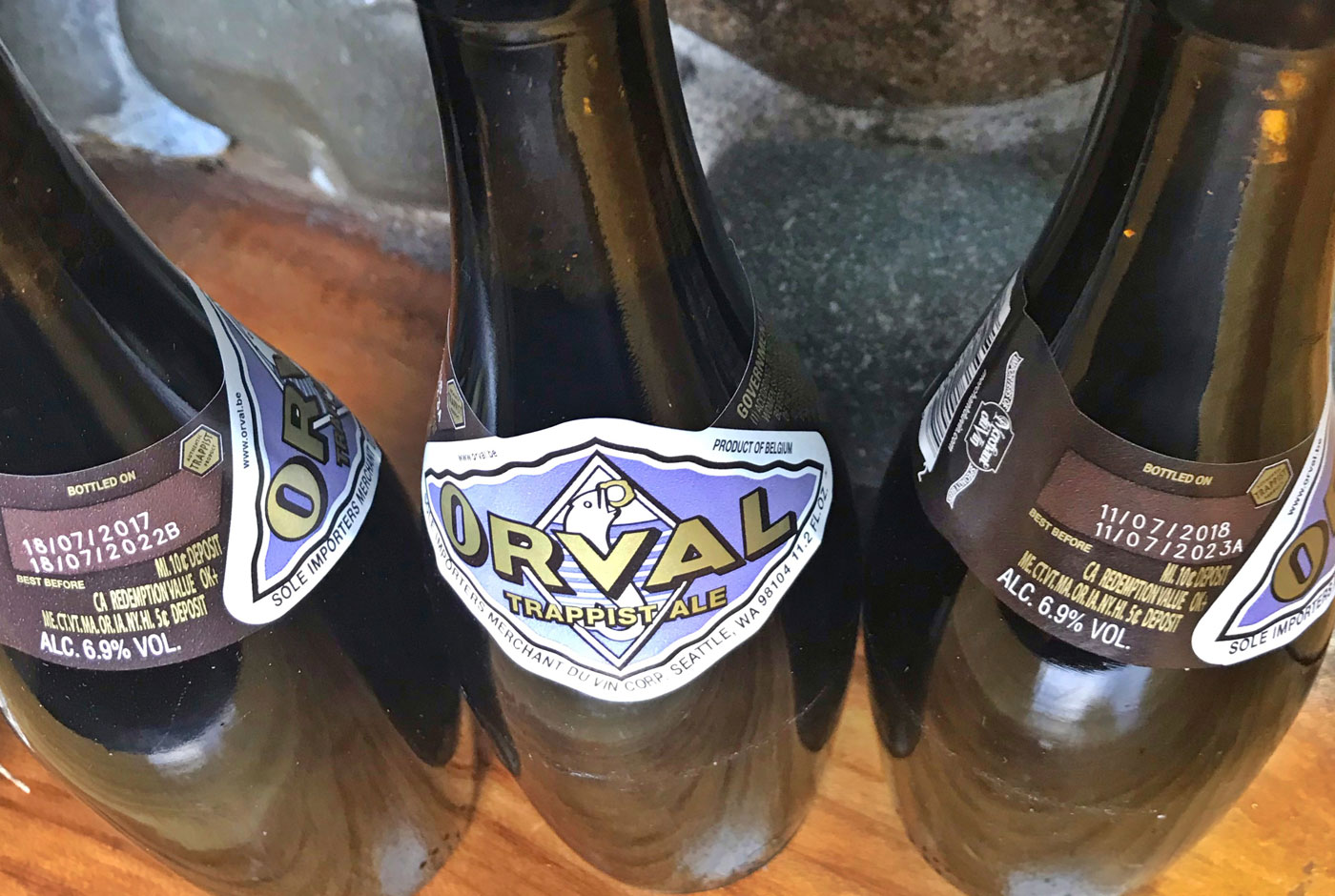 Peaks and Pints Orval Day Taste Off
Please visit Peaks and Pints Saturday, March 23 as we join the top beer bars from across the globe in celebrating Orval Day 2019 — created by Seattle specialty beer importer Merchant du Vin in honor of the famed 1000-plus-year-old Orval Trappist Ale.
One of the most important beers to ever come out of Belgium, Orval is an amber-hued saison that is dry-hopped, then finished with Brettanomyces. Intensely aromatic and dry, this one-of-a-kind beer is as complex as it is unique. One of only 12 officially recognized Trappist breweries across the world; all Orval beer is brewed within the walls of Notre Dame d'Orval Monastery. The alluring complexity of this iconoclastic beer has made it a world classic, one that has inspired a generation of brewers across the globe to craft bone-dry beers of mixed-fermentation.
By participating in this event, you are also contributing to a great cause. On this day, Orval will donate proceeds from each bottle sold to the Safe Water Network, which provides clean, sustainable water to Ghana and India.
There is no admission fee for this event. Peaks and Pints will specially price tulip glasses full of Orval 2017 and 2018 for you to compare and contrast. Bottles of Orval 2018 will also available for purchase.
PEAKS AND PINTS ORVAL DAY TASTE OFF, 11 a.m. to 11 p.m. Saturday, March 23, Peaks and Pints, 3816 N. 26th St., Basecamp Proctor, Tacoma, no cover