Peaks and Pints Gives A Damn: Tree Hugging with Patagonia Brewing
March 22, 2019 @ 4:00 pm

-

8:00 pm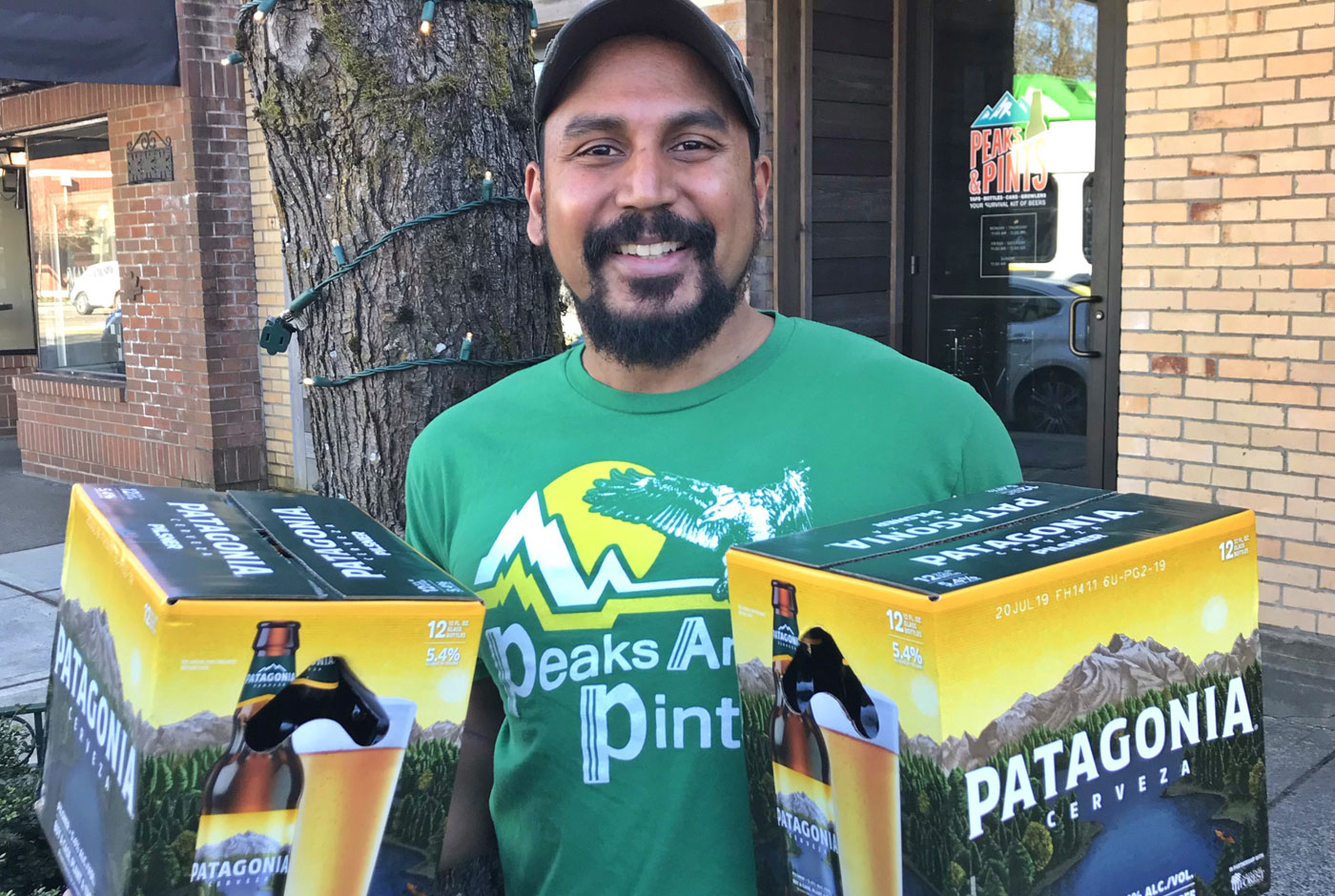 Peaks and Pints Gives A Damn: Tree Hugging with Patagonia Brewing
If you love cool shade, oxygen, and beautiful tree lined streets, then head to Peaks and Pints at 5 p.m. Friday, March 22, grab a pint of Patagonia Brewing Bohemian Pilsner and pick up a six-pack of the pilsner to go. Mother Earth would appreciate it.
Patagonia Brewing Co., originally from the Patagonia region in South America, believes life is best lived as an adventure. In an effort to reduce their global carbon footprint and to guarantee freshness, the brewery is brewing their Bohemian Pilsner in Fort Collins through their "Buy a Case, Plant a Tree" program. Partnering with the National Forest Foundation, they will donate one tree to be planted for each case sold; 17 trees for every keg. Cerveza Patagonia has committed to supporting National Forests by planting at least 200,000 trees by 2020.
As we learned in third grade biology, trees are essential to life. They create the very air we breathe and filter air pollution. What you may not know is that trees also build soil and help soak up stormwater before it can create a flood, and they offer energy-saving shade that reduces global warming and creates habitat for thousands of different species. Trees also help to reduce ozone levels in urban areas. Most importantly, trees sequester carbon, helping to remove carbon dioxide and other greenhouse gases from the air, which cools   earth. In fact, a mature canopy tree absorbs enough carbon and releases enough oxygen to sustain two human beings!
Patagonia Bohemian Pilsner has a rich golden color, a slightly sweet taste, and a refreshing and crisp finish. The soft carbonation makes it an easy to drink beer. Peaks and Pints likes to pair it with our Sherpa sandwich — turkey, goat cheese, arugula, red onion, tomato and spicy mayonnaise on French bread. Pilsner might be the most versatile food beer, with hops being able to cut through the spicy mayo and enough bubbles to cleanse the palate after the goat cheese. When in doubt, grab a pilsner.
PEAKS AND PINTS GIVES A DAMN: TREE HUGGING WITH PATAGONIA BREWING, 5 p.m., Friday, March 22, Peaks and Pints, 3816 N. 26th St., Basecamp Proctor, no cover