Peaks and Pints Dune SudsPop
August 14, 2019 @ 7:00 pm

-

9:00 pm

$14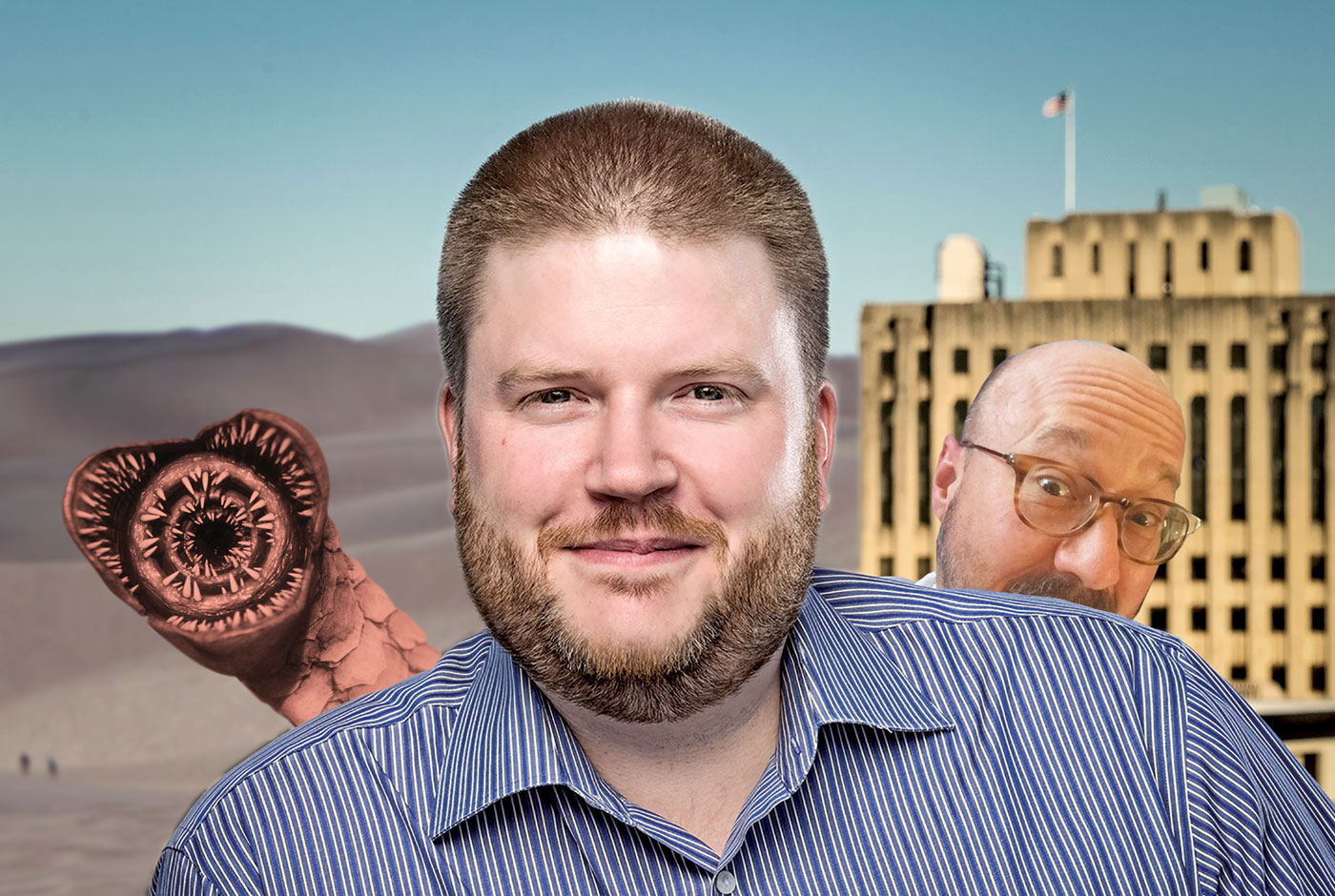 Peaks and Pints Dune SudsPop
Peaks and Pints will host a Dune SudsPop Wednesday, Aug. 14 starring the man who championed Tacoma's Dune Peninsula, sci-fi author and Metro Park Board Commissioner Erik Hanberg, with music by hometown musician Doug Mackey, who grew up in the shadow of Dune Peninsula's former occupant, the ASARCO smelter. Toss in Tacoma's historical brewery, Pacific Brewing & Malting Co., and you can't get more Tacoma than Peaks and Pints Dune SudsPop.
For the past year, Peaks and Pints has hosted SudsPop nights pairing a brewer, an exclusive one-off beer brewed by the special guest brewer and a chosen artist or band in our East Wing events room. The Tacoma Beer Week Dune SudsPop will be the first time the host isn't a brewer, although Pacific Brewing brewers will be in the house.
"The theme in 'Dune' of a world destroyed by environmental catastrophe drew in part from Frank Herbert's life experiences in Tacoma, which in the 1950s was one of the nation's most polluted cities," said Park Board Commissioner Erik Hanberg, in a media release. "The characters in the novel have a goal to 'terraform' their planet back to its inhabitable origins. That's what we've done here. We have terraformed a polluted wasteland into a beautiful environment for all to enjoy."
For more details, visit Peaks and Pints Tacoma Beer Week Dune Night.
PEAKS AND PINTS DUNE SUDSPOP, 7-9 p.m. Wednesday, Aug. 14, Peaks and Pints, 3816 N. 26th St., Basecamp Proctor, Tacoma, $14 RSVP at our bar for first 20 people.