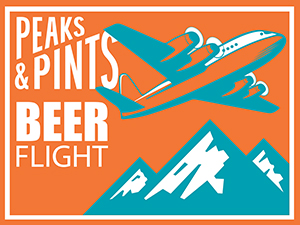 The party began in October 1810, when a great horse race was organized to celebrate the marriage of Crown Prince Ludwig and Princess Therese of Saxe-Hildburghausen. Everyone had so much fun that it was held again, and eventually became an annual event, dubbed "Oktoberfest" in 1872. It has since evolved into a 16-day Munich blowout in late September and early October. Oh, to be in that great mass of humanity, dancing to the throbbing polka beats, scarfing down sausage, kraut, and strudel, and most of all, imbibing from the holy grail … er, stein. … You see before refrigeration, fermentation in warmer months was unpredictable, and brewing in the summer was more likely to yield an impure beer. In 1553, a Bavarian law was passed that banned summer beer production altogether. The result? Brewers ramped up in March, brewing a strong, malty lager that could last through the beerless summer months. That style became known as Märzen, from the German word for March. Stored in cool caves and allowed to slowly ferment, the crisp yet robust beer became a perfect transition into the colder fall months, eventually fueling raucous Oktoberfest celebrations around the world. These days, a true Märzen is hard to find. But plenty of brewers take a crack at similar styles, including festbiers, maibocks and dunkels. Whatever the name, a pint of malty, dark lager is the perfect accompaniment for the changing seasons, and Peaks and Pints will keep them on tap through September. Today, we're taking it a step further offering a flight of the beer celebration that we call Craft Beer Crosscut 9.1.18: A Flight of Oktoberfest Beer.
Sierra Nevada/Weihenstephan 2018 Oktoberfest
6% ABV, 20 IBU
For its 2018 Oktoberfest beer, Sierra Nevada reunites with Weihenstephan, the world's oldest brewery located in Freising, Germany. Earlier this year the two breweries partnered on Braupakt Hefeweissbier at the Weihenstephan brewery in Bavaria. This German-American collaboration uses a malt profile of Two-row Pale, Steffi, Pilsner and Munich. This is balanced by using Sterling hops for bittering and Sterling, Spalter and Record hops for finishing. This is Sierra Nevada's best Oktoberfest with notes of barley, caramel, brown sugar and honey dancing with earthy hops.
Left Hand Oktoberfest
6.6% ABV, 24 IBU
Left Hand Brewing's Oktoberfest is a märzen lager brewed true to style, giving tribute to its German roots. The Colorado brewery begins brewing in the late spring and it takes a full two months to reach the brewery's lagered desire. Moreover, the brewers perform a traditional but lengthy decoction mash process, boiling portions of the mash only 40 percent at a time. The laborious method takes up to 8 hours but is key to Oktoberfest's brilliant copper color and notes of warm biscuit reminiscent of home and fall tradition. Oktoberfest begins with the toasty sweetness of the malt up front while the noble pedigree hops allow for a dry crisp finish.
Hofbräu München Oktoberfestbier
6.3% ABV
Wilhelm V, Duke of Bavaria wanted a wholesome brewery in Munich. The new brewery, Hofbräu München, lurched into action in 1592 in the city's old courts building with brewmaster of Geisenfeld Monastery, Heimeran Pongratz, to plan and supervise the construction of Hofbräuhaus (the "ducal brewery"), and to be its first master brewer. The only beer produced at that time at the company to be called Hofbräu was brown ale. While the brown ale was brewed with barley, the duke's successor to the dukedom, Maximilian I, preferred lighter wheat beers, and he promptly ordered the brewery to make them. By 1605, the facility was producing 38,000 gallons of beer per annum, and couldn't keep up with the demand. By 1607, a new, larger building had been constructed to house the brewing operations. By 1614, the brewery began making a darker, stronger beer called maibock. King Maximilian I Joseph of Bavaria spared no expense when his son Ludwig married his beloved Theresa of Saxony-Hildburghausen, and held a massive party for 40,000 guests on Oct. 17, 1810. Two years later, desirous of offering His Majesty a really special beverage, the Hofbräu brewers started to brew a beer specially for the festival with a deep golden color, stronger original wort and higher alcoholic content, Oktoberfestbier, using four types of hops that are grown in Hallertau, a central Bavarian region: the bitter Herkules and Magnum varieties, and the milder, aromatic varieties of Hallertauer Perle and Spalt Select. On the tongue, this marzen has buttered caramel, honey, red apples and toast on the front, while the back gains a floral noble hop bitterness.
Dru Bru Oktoberfest
5% ABV, 28 IBU
Enjoying this toasty, session ale with heaps of Vienna malt and German noble hops at Peaks and Pints is much better than on Dru Bru's picturesque patio picnic table bench next to chairlifts on Snoqualmie Summit. Yeah, right. Anyway, this German inspired light-bodied black ale is dominated by roasty, burnt caramel and toffee notes. Northwest hops add a non-traditional citrus and resin character to result in a rich, yet surprisingly light-bodied and smooth dark. It's very drinkable with good refreshing qualities.
Great Divide Hoss Oktoberfest Lager
6.2% ABV
Two year's ago, Great Divide Brewing changed the name of its Hoss Rye lager (2009 Great American Beer Festival bronze, 2010 World Beer Cup bronze and 2010 Australian International Beer Awards gold) to the more market-savvy Hoss Oktoberfest Lager because the beer was based on the märzen style and moved to a fall seasonal. The rye adds a spicy, earthy character to the dominating rich, layered malt notes, with hints of cherry and dark fruits. The finish is dry and crisp despite the bigger 6.2 percent ABV.
---