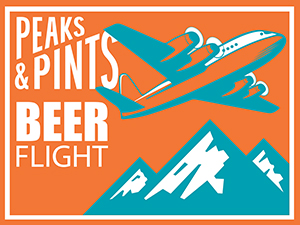 Like oil and water, Elizabeth Taylor and marriage, and Iggy Pop and body fat, some things just don't mix. You can add drinking and playing sports on the Fourth of July to that list. Whether it was kickball, softball or trying to land a football on a camping chair, ragtag "sportspeople" reclaiming their gym-class glory yesterday are feeling it today. You'll see them hobbling around with a "pulled" hamstring or maybe an arm in a sling from a separated shoulder — whatever the injury there's a hangover accompany it. Time to drink cherries. No, seriously. Aside from being associated with lowering uric acid related to gout, alleviating the symptoms of fibromyalgia, establishing healthy sleep patterns (cherries are a rich source of melatonin), and containing at least 17 antioxidants to boost immune function, cherries have long been thought to contain nutrients that support healthy muscles and joints. Cherries significantly improved recovery time after workouts. Researchers suggest that the powerful antioxidant compounds in cherry juice likely decreased oxidative damage to the athletes' muscles — the damage that normally occurs when muscles are worked to their max — allowing the muscles to recover more quickly. Great. Sounds delish. Well, apparently cherry juice is great for slackers too, having shown benefits for those of us with diets lacking in fruit and vegetables (which is, let's face it, is most of us). A single glass of cherry juice contained the nutrient equivalent of 23 servings of fruit and vegetables. Still with us? Let's drink five cherry-flavored beers to make us believe our muscles will heal and our hangovers will disappear. Hobble over to Peaks and Pints for Craft Beer Crosscut 7.5.19: Flight of Cherry.
Craft Beer Crosscut 7.5.19: Flight of Cherry
Upright Hearts' Beat
6.8% ABV
Upright Brewing owner and Brewmaster Alex Ganum opened his brewery in the basement of Portland's Leftbank building in 2009. Since then, Upright has made a name for itself brewing Belgian-style saisons, sours and fruit beers, as well as pushing outside the boundaries of what a standard Pacific Northwest beer tastes like. Ganum's Hearts' Beat is an American is a wine barrel-fermented cherry beer made with Oregon Brooks cherries that are bolder and darker, akin to Bing cherries. The cherry boldness shares the profile with soft esters and light oak spiciness, while the acids are a balance of acetic and lactic, a nod to the beers of Flanders.
Crooked Stave Mama Bear's Sour Cherry Pie
7% ABV
Crooked Stave's Mama Bear's Sour Cherry Pie is a burgundy sour ale aged in oak barrels with more than 3,000 pounds of Colorado Montmorency cherries is the result of blending carefully chosen batches of Origins with a heavy-handed addition of cherries sourced from orchards on the Colorado western slope. Expect all the jammy sour cherry notes, plus caramel, earthy notes, tart, cinnamon and berries. The finish is sour and sweet with cherry, cinnamon, tart, berries and earthy notes.
E9 Cheri Cheri Wild Ale
8% ABV
With the new 15-barrel brewhouse now up and running, E9 Brewing's new location in Tacoma's Historic Brewery District has been brewing more award-winning farmhouse and wild ales, hop forward pales and IPAs, led by Head Brewer Shane Johns. Cheri Cheri Wild Ale is a barrel aged wild ale base beer blend, refermented on whole fruit Sweetheart and Bing cherries from Diamondback Acres in Chelan, Washington. It's tart with a light residual sweetness from the cherries.
Double Mountain Mt. Tahoma Kriek
10.1% ABV
Double Mountain Brewery's Belgian-style sour ale combines the tart and funky flavors of Brettanomyces wild yeast with fresh fruit picked from the resplendent orchards in the Hood River Valley. The Flanders red ale-style Tahoma Kriek (the Native American name for Mt. Rainier) features the delicate Rainier cherry with a strong Belgian blond ale. More than 5 pounds of cherries make their way into every keg. Double Mountain brews the Krieks once a year at harvest, and then let them spend a full year in their cellars to sweetly slumber for aromas of cherry, lemon, tannins, and funk, followed by flavors of softly sour dusty cherries with tannins and moderate funk.
Hair of the Dog Cherry Adam From the Wood 2019
13.5% ABV
Hair of the Dog Brewing Cherry Adam from the Wood is aged with locally grown black cherries in bourbon and sherry casks for 15 months. It hits the nose with dark fruit, oak, and vanilla smells. The taste has a ton going on: vanilla, oak, deep malts, pitted fruits, figs, and bourbon-coated cherries.
---