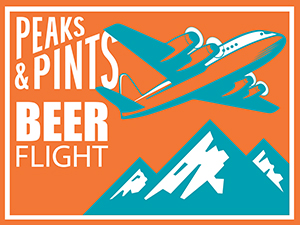 The first India pale ales originated in Great Britain as a modestly hopped pale ale, with just a little bit more hops flavor than other beer. Then American brewers started using newfangled hops such as Cascade, which Anchor's Liberty Ale and Sierra Nevada Pale Ale use to great effect, giving the beer big citrus aromas and flavor. Then Lagunitas Brewing founder Tony Magee brewed his Lagunitas IPA in the mid-1990s, invented the West Coast IPA, which is all about the hops. Next came Vinnie Cilurzo — who went on to co-found Russian River Brewing — who brewed the first double IPA at his Blind Pig Brewing in Temecula in 1994. Bam! The double IPA was a thing. Also known as an imperial IPA, this style seeks to take both alcoholic strength and hop intensity to new levels. These big, bold IPAs have a strong hop profile with resiny, piney and/or citrus tones, depending upon the type of hops in the recipe. There should be some maltiness that lends balance and flavor complexity. Strength may range from 7.5 percent to 10 percent ABV. Many hop-centric brews seem to be in a race to out-bitter each other. Peaks and Pints adores assertive, hoppy double IPAs, which we highlight today with our Craft Beer Crosscut 7.23.19: Flight of Assertive IPAs.
Craft Beer Crosscut 7.23.19: Flight of Assertive IPAs
Against The Grain Citra Ass Down
8.2% ABV, 68 IBU
Sometimes teachers wish they could scream, "Sit your ass down!" In today's world, that action makes for viral video. In the beer world, Citra Ass Down is Against The Grain's hop forward American style Double IPA. It's a thick one with complex layers of malt that washes across the palate with tones of toast, biscuit crust and light caramel nuances — all backed by a touch of alcohol warmth. The focus here is obviously Citra hops for pineapple, kiwi, light tangerine and mango flavors. The crisp, sticky Citra hop personality shines through the rich malt in impressive aroma and flavor appeal with a lemony-herbal-tea finish. Hey teachers! Citra Ass Down and take a load off.
Baerlic Louder Even More Punk Rock Double Hazy IPA
8% ABV
Baerlic Brewing brews down-to-earth beers made by down-to-earth guys. In 2014, then-homebrewers Ben Parsons, a graphic designer, and Richard Hall, who earned his paycheck as a bike mechanic, took their work-a-day approach to life and transplanted it into Baerlic, which means "of barley" in old English. The Portland brewery's Punk Rock Time IPA is a light, clean West Coast IPA that shows off the hops. Their Louder Even More Punk Rock Double Hazy IPA takes Punk Rock Time and cranks it to 11. Brewed for their fifth anniversary, Louder is stuffed with 7 pounds per barrel of the finest Oregon grown Strata, Amarillo and Chinook hops for a big, pungent, fruity hop nose, followed by huge tropical flavors, mango, and passionfruit. It's sticky and sweet but not too sweet.
Breakside Precious Snowflake Double IPA
8% ABV
Breakside Brewery's Precious Snowflake Double IPA grabbed a gold medal for Strong Hoppy Beers at the 2017 Oregon Beer Awards, then turned around for a bronze at the 2018 North American Beer awards. It's easy to see why: the nose is rich with all tropical fruits, especially passionfruit and guava. The mouthfeel is lean, the malt is delicate, with mild sweetness, notes of apricot, papaya, and juicy fruit plus the hopping is quite dank, resiny, finishing with all the pine.
Wet Coast Two Flights Up IIPA
8.2% ABV, 92 IBU
West Pierce Fire and Rescue firefighters Bryan Copeland and Aaron Johnson are the brewers and co-owners behind Wet Coast Brewing, along with their wives Molly Copeland and April Johnson. They started planning their brewery for years, but didn't get serious until 2012. They opened in Gig Harbor in 2015 on a 3.5-barrel brewing system, with three 7-barrel bright tanks and four 7-barrel fermenters, which has since been replaced by a much larger system. Their Two Flights Up IIPA offers citrus flavors and aromas shine bright as an assertive bitterness grabs hold of your palate. The beer finishes slightly dry with a mild alcohol warmth.
Skookum Legendary Encounters
9.5% ABV
Skookum Brewery's Legendary Encounter is a 9.5 percent banger of an imperial IPA. Brewed with lots of oats and wheat plus hopped with piles of Citra, Mosaic, Enigma and Meridian hops, it hits the nose with tropical incense, pineapples and golden razz berries. The flavor is mega-dank, with tons of pot, dank hops, and pithy stone fruits.
---