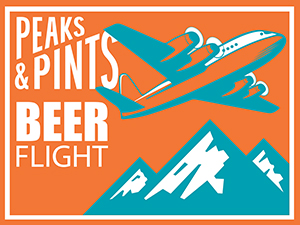 Sours have become popular in recent years, with profiles that feature sour, acidic and tart flavors. Sometimes when wild yeasts are used, these beers take on an earthy mustiness referred to as funk. They are a broad category of beers that cover a range of styles, colors and strengths. When a brewer adds fruit, like apricot, it's usually in an effort to soften and/or complement the sour and tart character. It's not flawed beer, unintentionally infected with Lactobacillus. Brewers add the bacteria strain as well as Pediococcus for the mouth-puckering flavors, a traditional method developed by the Belgians hundreds of years ago. The Belgians also inoculated the beers with Brettanomyces, a yeast strain that imparts funky, barnyard-ish flavors. During the days when serfs clapped coconuts behind knights, Belgian lambics were the bomb, exposed to the barnyard bacteria and wild yeasts. The catalog of lambic flavors is vast. If you run across a kriek, you're about to drink a lambic with cherries. Framboise pops with raspberry. Peach is actually "peches" in the lambic world. Gueuze is a blend of young and old aged lambics, with a secondary fermentation life. Wild yeast sours come in gose, smoky Lichtenhainer and Flanders styles. In celebration of Peaks and Pints de Belgian Beerloo week, we present a flight of Belgian sours that we call Craft Beer Crosscut 7.19.19: Flight of Belgian Sours.
Craft Beer Crosscut 7.19.19: Flight of Belgian Sours
Brouwerij De Brabandere Petrus Aged Pale
7.3% ABV, 3 IBU
Petrus Aged Pale was never intended for the public. It was merely a blending beer, stored in 220 hectoliter oak foeders, used for Brouwerij De Brabandere's Oud Bruin to give it a slightly sour flavor. It wasn't until world-renowned beer expert Michael Jackson (no, not he who moonwalked) stopped by the brewery in the '90s and wanted to try the beer. Jackson convinced De Brabandere to let him take the "mother beer" back home to the United States, which he named Aged Pale. Aged in one of the 15 25,000L oak vessels in the Petrus aging cellar, this beer is brewed and then aged in the aforementioned vessels for between 20 to 30 months. We get tons of oaky tannin and subtle malt kisses up front, which eventually turns into that red apple cider vinegar punch. Finish is lightly tangy and slightly sour with some dry lemon notes and a lingering puckering dryness.
Lindemans Jonge Lambik
5% ABV
Lambics, wild-fermented beers from Belgium's Senne River Valley, show complex, interesting, sour flavors. Brewers like Lindemans blend lambic batches from different years to make gueuze, and also often add fruit for beautiful balance. Lindemans has begun to package newly-fermented, unblended single-batch lambic in kegs: Jonge Lambik, which translates to "Young Lambic." It's basically a pure, rare, young, uncarbonated, unblended, unsweetened lambic. It hits the nose with oak, barnyard funk, lemon, grass, cheese must, with a finish of funky and soured yeast. Taste has some lime and more wood from the smell, plus a little lambic sweetness before the sour and funk finish. Body is a little thin, but otherwise a very authentic and nice lambic.
Lindemans Strawberry
4.1% ABV, 12 IBU
Indigenous to the Senne Valley of Belgium, lambics stem from a farmhouse brewing tradition several hundred years old. These brews are spontaneously fermented — meaning pots containing the wort are left outside and uncovered, allowing whatever critters happen to be flying by on a passing breeze to ferment the beer. These wild yeast give lambics their distinct tartness. Most Belgian brewers also utilize aged hops, which add antibacterial properties to the beer, rather than bitterness or flavor. In the case of fruit lambics, whole fruits are traditionally added after halfway through fermentation to add sweetness and new dimensions of flavor. Lindemans Strawberry is the brewery's most recent new fruited lambic. Choosing strawberry, one of the most noble of fruits, was easy: the complex sweetness of the fruit matches perfectly with the sourness of lambic, resulting in a unique balanced marriage of sweet and sour. The recipe was developed specifically for the ever-developing tastes in the US market. It sports a rosy hue, with a aroma of ripened strawberries. Shows complex, captivating flavors; delicate sweetness is balanced by traditional lambic tartness in the finish.
Verzet Oud Bruin Editie 2013
6% ABV
Oud Bruin ("Old Brown"), also known as Flanders brown, is a style of beer originating from the Flemish region of Belgium. Brouwers Verzet's Oud Bruin is a blend of 6-month-old beer aged in oak and fresh beer. The bottle is vintage dated because each year the beer is blended to taste and will be slightly different in character. This is their 2013 edition. It hits the nose with coffee, earthy, mossy, light balsamic character, chocolate notes, oak, and apples, followed by lightly tart taste with apple cider tones and citrus rind. It balances the sweetish malty aspects of the style with tart contrasting aspects.
Boon Oude Geuze Vat 92
8% ABV
Brouwerij F. Boon's lambic gueuze Oude Gueuze Vat 92 is a traditional old gueuze from cask n° 92, used by winemakers in the Rhône Valley, France, VAT 92 has a funky barnyard and light citrus nose followed by more musty funk. Light citrus and oak wood with smoky and spicy touches.
---