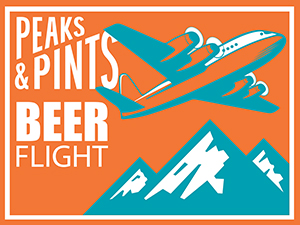 Californian Gary Fish established his brewpub concept, Deschutes Public House, in downtown Bend in 1988. Named after the Deschutes Rover, Deschutes was Central Oregon's first brewery. Fish hired John Harris (founder of Ecliptic Brewing Co.) from McMenamins. Legislation and a growing provincialism for locally crafted beers soon turned the microbrewer of Mirror Pond Pale Ale and Black Butte Porter in obscure Bend, Oregon into a macro success, as the state's largest brewer by barrel count. Still family and employee owned, the brewery is known for brewing a diverse line-up of award winning beers including the popular Fresh Squeezed IPA, Black Butte Porter, and Mirror Pond Pale Ale. With a second brewpub in Portland's Pearl District that has become a popular destination for craft beer lovers from around the world, Deschutes Brewery now ships beer to 29 states, the District of Columbia, and internationally from its main brewing facility located on the banks of the Deschutes River. Today we offer a flight of Deschutes Brewery we call Craft Beer Crosscut 6.7.19: Flight of Deschutes Beer.
Craft Beer Crosscut 6.7.19: Flight of Deschutes Beer
Deschutes The Ages
8% ABV, 14 IBU
Deschutes The Ages is a part of the Bend, Oregon brewery's Reserve Series. Reserve Series? Reserve series are where breweries really strut their stuffs, which Deschutes did on this gueuze-inspired beer. The Ages sees time in foeders and small format oak barrels with unmalted wheat and aged hops, fermented by an English ale yeast, and inoculated with wild Brettanomyces yeast and lactic acid bacteria for a complex nose, with lots of wild yeast, some leather, horse blanket, and slight pepper. Flavor is along the same lines, with leather, lots of wild yeast, horse blanket, spicy pepper, and a touch of pear skins.
Deschutes Fresh Haze IPA
6.5% ABV, 45 IBU
Deschutes Fresh Haze IPA delivers the citrus juiciness and sweetness of Fresh Squeezed IPA, but with more haze. The haze is derived from an intentional selection of malts and adjuncts such as malted wheat, unmalted wheat, and flaked barley that contain haze promoting proteins. These malts, along with the purposeful use of certain brewing salts to adjust water chemistry, lend themselves to the smooth, full-bodied mouthfeel of Fresh Haze IPA. Flavors of orange and tangerine are delivered via generous amounts of Mandarina, Amarillo and Simcoe hops.
Deschutes Fresh Squeezed IPA
6.4% ABV, 60 IBU
From one of Oregon's most heralded breweries, Deschutes, comes Fresh Squeezed, a Citra-hopped delight. The mouthwatering, delicious Fresh Squeezed IPA receives a liberal dosing of Mosaic and Citra hops for a mango, pineapple, orange and grapefruit morning fruit cup. While the initial flavors are sweet and fruity, a good dose of hop bitterness comes through near the end, keeping it all in perfect harmony.
Deschutes 2017 The Abyss
11.4% ABV, 80 IBU
The 12th edition of Deschutes' The Abyss barrel-aged imperial stout made its official debut Nov. 17 in the Deschutes pubs on Bond Street and Portland's Pearl District. It was eventually shipped across the nation, including peaks and Pints in Tacoma's Proctor District. As always, The Abyss is actually a mixture of several stouts. It's brewed with black strap molasses and licorice, with vanilla beans and cherry bark added. Half of the results are then barrel-aged — 21 percent in oak bourbon barrels, 21 percent in oak wine barrels, and the remainder in brand-new Oregon oak barrels — and the mix is what's provided in the wax-topped bombers. The 2017 imperial stout contains flavors of chocolate, licorice, coffee, molasses, vanilla, cherries and wood — all in perfect balance.
Deschutes Black Mirror
13% ABV, 45 IBU
Black Mirror, an American-style black barleywine, is deceptively unique and with its dark color and rich full body. Aged in 98 percent bourbon and 2 percent American oak barrels for 11 months, Black Mirror comes directly from the barrel with notes of chocolate, coconut, vanilla, whiskey, toffee, and dried fruit. The rich malt character brings a subtle sweetness to balance the hint of oak in this robust beer. "Black Mirror is a tip of the cap to Deschutes Brewery's Mirror Mirror, it's a dark version aged in bourbon barrels as opposed to wine barrel aging in Mirror Mirror," said Assistant Brewmaster Ben Kehs in a media release.
---