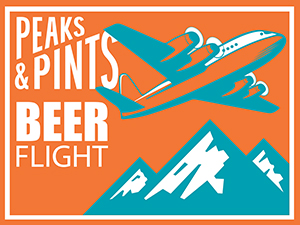 Happy National Almond Buttercrunch Day! The crunchy candy, sometimes called just buttercrunch but other times referred to as almond buttercrunch, or here in Tacoma: Almond Roca. In 1914, Harry Brown and J.C. Haley started a candy company in the City of Destiny. Brown & Haley's taffy chews and butterscotch balls became popular with soldiers stationed at Camp Lewis. After this country's entry into the Great War in 1917, the population at Camp Lewis grew larger.  Not surprisingly, the increasing demand for the new company's sweets kept pace. After the WWI, Camp Lewis' population shrunk. In 1923, the two confectioners' efforts resulted in the creations of a crunchy, log-shaped candy piece comprised of a buttery toffee mixture wrapped up in a coat of chocolate and diced almonds. Pleased that the almond and chocolate coating made the candy less messy, Brown handed out samples to Tacoma's residents, including Tacoma Public Library librarian Jacqueline Noel. She named it Almond Roca. In celebration of National Almond Buttercrunch Day, and Almond Roca, Peaks and Pints presents a flight of beers brewed with almonds that we call Craft Beer Crosscut 6.29.19: Flight of Almond.
Craft Beer Crosscut 6.29.19: Flight of Almond
Brown & Haley Almond Roca
Brown & Haley candy company in Tacoma makes the signature Northwest confection, the pink-tinned, gold foil–wrapped Almond Roca. The buttercrunch combines premium California almonds and pure vanilla with fresh local butter and their "Signature Blend" of cocoa beans for an irresistible taste sensation of buttery goodness.
Samuel Smith Nut Brown Ale
5% ABV, 31 IBU
Truly one of the best brown ales in the world; this is the cast and mold for lots of brewers trying to come up with a nut brown ale. Samuel Smith's Nut Brown Ale's aroma is subdued overall, showing only malted barley-related aromas of light caramel, soft red apple and a gentle walnut component. The flavor is a study in drinkability, as nothing about it dominates the palate. Toasty and robust, hints of almond and cocoa powder overwhelm the palate and a touch of burnt coffee lingers after every sip. By the way, nothing goes better with this brew than one of Peaks and Pints' warm chocolate chip cookies.
Evil Twin Imperial Doughnut Break
11.5% ABV, 70 IBU
Once you've started the day with a few hot glazed, you're probably not going to be getting much work done anyhow. Might as well start drinking, huh? A twist on Evil Twin Brewing's popular Imperial Biscotti Break, an imperial stout brewed with coffee beans, Imperial Doughnut Break imperial porter is made with almonds and bags full of glazed doughnuts dumped into the boil. It's the sort of beer that gives Jeppe his reputation and it was completely delicious. A dark espresso color with slight red notes, we detected marzipan and oxidized coffee on the nose. Appropriately, the brew smells similar to a doughnut shop — a good sign! The mouthfeel is unique — it feels like our mouth is coated with doughnut glazing and the beer tastes like a doughnut.
Evil Twin Imperial Doughnut Maple Syrup Bourbon Barrel Aged
13% ABV
Jeppe Jarnit-Bjergsø contract brewed at Westbrook Brewing in South Carolina before moving his Evil Twin Brewing to New York City. As he brewed his Biscotti Break imperial stout with vanilla, almond and coffee he drank Westbrook's Mexican Cake imperial stout with cocoa nibs, vanilla beans, cinnamon sticks, and fresh habanero peppers. Then one day Biscotti Break met Mexican Cake and they knew it was much more than a hunch. Soon they became the Imperial Mexican Biscotti Cake Break, an imperial stout brewed with coffee, cinnamon, almonds, cocoa nibs, vanilla and habanero peppers. The two brewery's kept the drive alive, brewing variants of the Imperial Mexican Biscotti Cake Break, including Imperial Doughnut Maple Syrup Bourbon Barrel Aged — a 13 percent ABV imperial porter aged in maple syrup bourbon barrels with doughnuts, almonds, coffee, and vanilla.
Goose Island Bourbon County Brand Wheatwine
15.4% ABV, 60 IBU
Goose Island Beer Co. was a humble brewpub born in 1988 in Chicago's Lincoln Park neighborhood when, in 1992, brewer Greg Hall decided to age an imperial stout in used Jim Beam barrels. That simple act, and the resulting beer, Bourbon County Brand Stout, would change the higher-end potential of the industry. Made from two-row and malted wheat, Bourbon County Brand Wheatwine made its debut in November 2018. As the first recipe to veer from the original imperial stout since Bourbon County Brand Barleywine in 2013, Wheatwine is a deep amber color, lighter than its Bourbon County Brand Stout counterparts and a true medium to convey the characteristics of 4-plus year old Heaven Hill Bourbon barrels. Wheatwine is full of high caramel, vanilla, almond and toffee flavors.
---