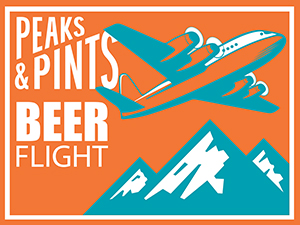 When you hear Alice Cooper's perennial anthem "School's Out" drowning out the tires' squeal you might think the burnt-rubber exclamation mark of high school angst was a result of just enduring nine months of torturous classwork and a summer of freedom glee. But wait! Is the song blasting from a Honda Odyssey minivan? Indeed. Teachers have the same angst and glee. In fact, many can claim they felt the unbridled joy, sarcasm and jaded optimism — particularly the lyric "School's out forever" — back in 1979 when they first heard the song on their last day of school. Let's be real — teachers are some the best people in the world. They perform some of life's most important work. Peaks and Pints has many educators as patrons as we're flanked by two schools in Tacoma's Proctor District. We hear firsthand how hard they work and how tough their jobs can be. Smarter Balanced tests, Common Core standards, Smarter Balanced tests, anti-testing sentiment, using these scores to determine who can or can't graduate, social media bullying — craziness. We also know that while teachers appreciate apples and pencils, what many of them really like is a good craft beer. Therefore, school's out at Peaks and Pints too. Today, we present a hoppy, alcohol-fueled double IPA flight for the last day of school that we call Craft Beer Crosscut 6.19.19: Hop For Teacher.
Craft Beer Crosscut 6.19.19: Hop For Teacher
Brothers Cascadia Beer Beer
8.2% ABV
Rainier Growlers manager Ben Chase, Parkway Tavern manager Sean Jackson and Peaks and Pints co-owner Ron Swarner jumped in the touring van to Vancouver, Washington and brewed a double IPA at Brothers Cascadia Brewing with Grains of Wrath Brewing and Trap Door Brewing. Brewer Matt Fields of Brothers Cascadia grabbed the lead during the brewing day with Grains of Wrath Head Brewer Mike Hunsaker, Trap Door Head Brewer Zane Singleton and Brothers Cascadia Head Brewer Jason Bos singing backup while making sure the Pierce County craft beer bar folks kept full glasses of their cellared craft beer. As metal filled the Vancouver brewery, the group realized music was a common bond, therefore South Sound by Southwest Double IPA, a play off the famous Austin, Texas music festival, seemed a logically name. The after party was ridiculous. Playing off the three-breweries/three-venues theme, South Sound by Southwest IIPA rocks three hops — Amarillo, Strata and El Dorado, including a roadie bringing in a bunch of Amarillo Cryo hops. All aboard! This I…I…I…IPA is a hazy train thanks to flaked oats and wheat. Strata and El Dorado shred dueling lead guitars with tropical aromas and flavors fronting Amarillo plucking a ruby red grapefruit and orange bass. The flavors jump on your palate like they're taking stage at the Tacoma Dome.
Revision Mindful Fermentation
8.5% ABV, 36 IBU
Jeremy Warren is widely admired for his mastery of hops, especially with his signature beer style, India pale ale. In 2012, his Knee Deep Brewing Co. exploded onto the scene when the brewery's Hoptologist won the prestigious Bistro Double IPA competition in Hayward, California, besting the legendary Pliny the Elder, among others. In 2015, Warren left everyone knee deep in tears when he departed the brewery. In March 2017, he and his head brewer, Jeb Taylor, opened Revision Brewing Company in Sparks, Nevada — one of the largest, hoppiest breweries in Sparks for $2 million with a chill taproom and live music. He began pounding taste buds with his lupulin-laden creations once again, including Mindful Fermentation double IPA. Brewed with Citra, Simcoe, and a bit of milk sugar, Mindful has a big, pulp fruity nose followed by mild bitterness, soft peaches, and sharp, resin dankness.
Old Schoolhouse Ruud Awakening IPA
8% ABV, 75 IBU
Casey and Laura Ruud purchased the floundering Winthrop brewery in 2008, changed the name to Old Schoolhouse Brewery, cleaned it up, and quickly turned it into an award-winning gem of a brewpub. Nate and Jake Young, and their buddy Troy Anderson — longtime fans of the brewery — bought it last year with the intent of keeping it awesome. Ruud Awakening IPA, named after the brewery's previous owners, beautifully balances fruity bitterness with malty sweetness. It tastes malty, hoppy, fruity and piney.
Ninkasi Tricerahops Double IPA
8% ABV, 84 IBU
Ninkasi, the mythical god of beer, would be afraid of this Ninkasi Brewing double IPA. Hops explode in the nose, cascading pithy grapefruit, sticky pinesap and floral notes atop a caramel foundation. It hits the tongue hard with sweet caramel before a blend of Chinook, Cascade, Summit, Centennial and Palisade hops offer floral, fruity, and earthy notes, yet with a malt background. It's hop-forward, full-bodied and strong. Yet the balance with the malt lends enough depth and a spicy complexity to make it very interesting. Resinous, citrusy, woody, and powerfully bitter, the hop flavors slowly unfold and last well into the aftertaste.
Knee Deep Hoptologist DIPA
9% ABV, 102 IBU
In 2010, Jeremy Warren contract brewed at Mt. Tallac Brewing in Lake Tahoe before opening Knee Deep Brewing Co. a year later in Lincoln, Calif. In 2013, Warren moved Knee Deep from its 900-square-foot digs in Lincoln to a supersize industrial warehouse space in Auburn, California. Knee Deep was knee deep in hops and awards. It was the beer geek/hophead brewery of the moment offering hop forward beers, including the most highly regarded Hoptologist Double IPA. The nose is sweet hop deliciousness and full of pine, lemongrass, and grapefruit. The first sip reveals a fist-full of hop bitterness straight to the face. There's a touch of sweet orange rind mid-palate before finishing with another round of bitter hops. It's chewy with a decent malt backbone.
---