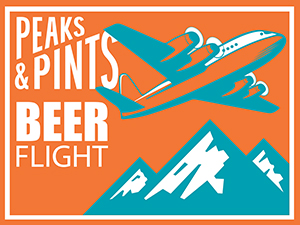 Summer Con team assemble! You and your friends are stoked to attend the Washington State Summer Con at the Washington State Fairgrounds this weekend. This catch-all geek festival will combine new and vintage toys, comic books, video games, movies, celebrities, and "anything pop culture" under one roof. But, you and your friends need a plan of attack. You've called a special planning meeting at Peaks and Pints today. Attending will be you, a Celtic folk singer; Farmer Ted, a swordsman from Fife; Charles De Mar, a swordsman from Ruston; Craig Schwartz, a puppeteer from Yelm; Walter (Gib) Gibson, a role player from Roy. Oh, you can't forget Bob Destepello, a poet from Bonney Lake. He put up better stanzas last year than 75 percent of all poets. It's only his second year in your "league," and most Middle Earth poets and authors don't blossom until year three. He's an exception. Oh, and on a personal note, Bob: "Dragyn Maidens of Wistfulmere" was a great novel, but it's no Tolkien. Peaks and Pints has created a special flight for this band of brothers: Craft Beer Crosscut 6.14.19: Flight For Summer Con. Geek out!
Craft Beer Crosscut 6.14.19: Flight For Summer Con
SeekOut Cucumber + Juniper
5% ABV
SeekOut Real Hard Seltzer, a new brand from 2 Towns Ciderhouse, is crafted from real fruit and water, and nothing else, for a naturally flavorful and refreshing beverage. The alcohol for this seltzer (5 percent ABV) is from apples, so there's some real substance behind it, not just fermented cane sugar water. Cool and refreshing, 2 Towns uses real fresh-pressed cucumber, finished with juniper berries to craft this refined hard seltzer. Made with water, apple wine, cucumber juice and juniper. That's it!
Wild Tonic Mango Ginger Jun Kombucha
5.6% ABV
Wild Tonic founder and Jun Kombucha pioneer Holly Lyman uses a proprietary ferment of an ancient heirloom culture that is relatively unknown, called Jun. A rare cousin of Kombucha, Jun is thought to have originated in Tibet and was considered the "Elixir of Immortality." The culture she uses weighs more than 200 pounds and is a living organism that feeds off of a diet of honey and organic teas, including green, white and black teas. Loaded with prebiotics, probiotics, amino acids and enzymes, this naturally fermented, gluten-free beverage is low in carbohydrates, caffeine, and sugar. Her Mango Ginger Jun Kombucha offers earthy ginger undertones blossoming into luscious Indian mangoes.
Axis Raspberry Mead
10% ABV
If you were an English major, you got inundated with the stuff while slogging through the likes of Beowulf; if you weren't, you may not know of the ambrosia whose essence is spiced, fermented honey: mead. Mead is one of the world's oldest alcoholic beverages, first fermented by accident at least 20,000 years ago. It was revered as the nectar of the gods by Greek, Norse and Celtic societies. Also referred to as honey wine (or miruvor to Tolkien fans), the beverage is made by boiling honey and water into a syrup, adding yeast nutrients, yeast and spices, then fermenting the mixture over the course of many months. In Olympia, Dave Ross and Kriste Henderson have been producing mead for years, first at their Skep and Skein tavern (Skep, which is a type of beehive, and Skein, a length of yarn). Recently, the duo opened Axis Meads in Olympia. They're approachable, hyper local meads in multiple flavors, including traditional mead, cranberry, rum barrel aged and semi-sweet raspberry, which Peaks and Pints brought in.
Lucky Dog Sake
13.2% ABV
Legend has it that sake, the Japanese wine made from fermented rice, was originally called kuchikami no sake, which means "chewing in the mouth sake." An entire village would gather to chew up nuts, rice and other tasty grains and then spit the result into a tub, where the enzymes in the saliva would ferment the liquid for several days — or so the story goes. Fortunately, today's sake is made with more sanitary procedures, including Lucky Dog Sake, a Futsushu Honjozo sake made by Maneki Wanko out of Hyogo, Japan. It's lighter and more fruity than highly polished sake. We get slightly under-ripe honeydew and melon with light citrus notes. But watch out: Sake has always been known for its potency, or kuchi-atari.
Oakshire I Ain't Afraid of No Ghost
5.5% ABV, 17 IBU
Inspired by one of Oakshire Brewing's favorite childhood drinks, Gatorade, this Berliner weisse is conditioned on tangerine puree and orange juice and glows neon green.
---