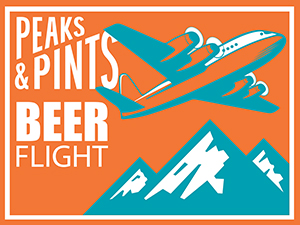 After finishing his West Olympia postal route for the day, botanist Patrick Jansen grabbed his homebrew for a weekend at the Helsing Junction Sleepover, a rad summer K Records music festival at Helsing Junction Farm in Rochester. Darby's Café owners Nate and Sara Reilly danced with Jansen's homebrews in their hands. Yes, their joy had roots in the music, but their beer foam-covered smiles announced they found their dream brewery head brewer. Jansen became the founding head brewer for the Reilly's Three Magnets Brewing Co., a downtown Olympia brewery that gobbled up awards. But, the daily hustle and bustle of Three Mags' restaurant drove Jansen insane. In June 2017, Jansen and Grant Bolt — a bartender at Three Magnets, as well as founder of WortWorks Soda Co. — opened Matchless Brewing Co. near the Olympia Regional Airport in Tumwater. With Grant as president and Jansen as director of brewing operations, the duo began cranking out award-winning craft beer in a 9,000-square-foot brewery and taproom. This weekend, Matchless celebrates its two-year anniversary with all the parties. Today, Peaks and Pints salutes our Matchless friends' success with a beer flight we call Craft Beer Crosscut 6.15.19: Flight of Matchless Brewing. Bonus: We're posting Matchless' beer descriptions because they're hilarious.
Craft Beer Crosscut 6.15.19: Flight of Matchless Brewing
Matchless Norse Gold (Kveik Hazy IPA)
7.1% ABV
Do you ever find yourself blasting Judas Priest and daydreaming about what an IPA would taste like if you fermented it at 90+ degrees using a Norwegian yeast and then dry hopped it with unholy amounts of Eldorado, Topaz and Citra hops? Oh, that's just Matchless?! Well try this on for size: MASSIVE, face-melting riffs of pineapple, tangerine, orange and even a smidge of strawberry screaming into the ears of your tongue. Crank up the British Steel and chug some Norse Gold!
Matchless MPH West Coast IPA
7.1% ABV
MPH West Coast IPA is some kind of crazy take on how Matchless grew up brewing and drinking IPAs around here! After all, hops still rev our engines in the Pacific Northwest. Huge in citrus candy notes with a balanced bitterness and plenty of hops to remind you of the Northwest's glory days, MPH is dry so you can keep on drinking.
Matchless Beerthday Cake
8.4% ABV
Its Matchless' anniversary! Two years of beer requires something different: Beerthday Cake is their take on the dichotomous white stout. It has soft pillows of vanilla, lactose and almonds, hints of spice from the coffee and cinnamon, and underlying white cake and frosting notes: it's still a beer and a perfect one for a celebration. You don't cut this cake; you crack it open.
Matchless Off the Cuff II
10.2% ABV
For their second Anniversary Ale, Matchless blended several bourbon barrel-aged stouts with several wine barrel-aged old ales to create a beer, like their brewery, greater than the sum of its parts. Reminiscent of a blend of imperial stout and Port wine, Off the Cuff is rich with chocolate and red fruits; full-bodied yet smooth, it's a perfect way to toast another trip around the Sun!
Matchless Cherry Matchless Bar
11.2% ABV, 120 IBU
Matchless Bar started out as Matchless' "golden ticket" candy bar stout. Now, several years in come the variants! First off is a fruity take on their dark chocolate dream. Soft cherry supported by a touch of vanilla, oak and coffee along with a full mouthfeel and gentle tartness. … It could only be one thing … Cherry Matchless Bar!
---