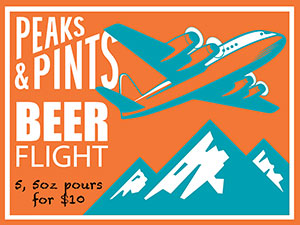 America is awesome. Not because of all the freedom. Not because we were the country that invented the Ferris wheel, Pong, lasers, LED, microwave oven, computers, the Internet and the Global Positioning System. Not even because we rule the world when it comes to the Flask Tie, in which office drones no longer need to bury their hooch deep inside a drawer. No, American is awesome because we invented national food days. Sure, everyone knows about Shrove Tuesday (National Pancake Day), National Snack Food Month (February) and Grilled Cheese Sandwich Day (April 12 — what, you don't celebrate?). But did you also know that there's a National Pecan Day? Yup, National Pecan Day is celebrated annually April 14. Nuts are known to be an appetite-curbing, healthy snack, but why do we have a national holiday devoted to a single nut? Well, the pecan is the only naturally occurring nut produced in the US. It was a staple in the diet of Native Americans as early as the 1500s and is currently expected to remain in the top three most-consumed nuts in America along with peanuts and almonds. A perfect instance of something everyone considers a nut, but pecans are actually seeds of a drupe fruit from hickory trees. Prevalent throughout the American South, pecans are the state nuts of both Alabama and Texas (not to mention pecan pie is Oklahoma's "state meal"). They're also delicious in craft beer, as you will discover with our beer flight Craft Beer Crosscut 4.14.18: A Flight of Nut Ales.
Wild Ride Nut-Crusher Peanut Butter Porter
6% ABV, 18 IBU
Let's talk love. Peanut Butter. It transports us to a happier, simpler age. It's not a candy thing. It's a comfort thing. Redmond, Oregon's Wild Ride Brewing brings together two favorite flavors, peanut butter and porter, in this liquid chocolate truffle treat with a strong nuttiness. Nut Crusher is a beer that's almost as fun, if not more fun, to sniff for a while before actually drinking it. By the way, Nut-Crusher Peanut Butter Porter won its first game in our Tournament of Beer: Northwest Porters.
Anderson Valley Boont Amber
5.8% ABV, 18 IBU
Anderson Valley Brewing's Boont Amber's thin body goes down easy; the carbonation only slightly bites the sides of the cheeks. The flavor is balanced and clean, with caramel, toffee, macadamia nuts and pecan to marry nicely with our meat sandwiches. The Mount Hood, Northern Brewer, Bravo and Columbus hops lend both a citrus flavor and a moderate level of bitterness enhancing elements such as green beans and the tartness of the cranberries. Perfect.
Rogue Hazelnut Brown Nectar
5.6% ABV, 33 IBU
Oregon produces nearly 99 percent of all American hazelnuts. It's the official state nut. It also boasts 230 craft breweries. Naturally, these local goodies make their way into a few beers around the Beaver State, including Rogue Ales' Hazelnut Brown Nectar. At 1993's American Homebrewers Association convention, Rogue Brewmaster John Maier tasted a brown ale with an unusual twist. His pal Chris Studach had added hazelnuts, an addition that later inspired the Oregon brewery to create the rich, malty, and medal-winning Hazelnut Brown Nectar. Its aroma is hazelnut, strong toasted malts, caramel and chocolate. Flavor opens very mild and thin, developing sweet hazelnut notes mixed with some toasted malt.
Rogue Hazelutely Choctabulous
5.7% ABV, 51 IBU
For more than a decade Rogue Ale bartender blending the Oregon brewery's Chocolate Stout and Hazelnut Brown Nectar, dubbing it a "Snickers." Rogue Brewmaster John Maier finally said screw it and blended the beers before it reach the bars. The result is Rogue Hazelutely Choctabulous, a perfect blend of hazelnuts and chocolate. It's dark and decadent with a rich nutty flavor up front followed by a chocolate truffle finish.
Drew Curtis/Wil Wheaton/Greg Koch Stone Farking Wheaton wOOtstout
13% ABV, 65 IBU
The w00t is back. This year marks the fifth year Stone Brewing's collaborative imperial stout hits the street. Stone Farking Wheaton W00tstout 2017, a 13 percent ABV imperial stout brewed with rye, wheat malt and pecans before being partially aged in Kentucky bourbon barrels, is a collaboration between actor Wil Wheaton, Fark.com creator Drew Curtis and Stone CEO Greg Koch. It's named after Wheaton's annual festival celebrating cross-genre geekdom w00tstock. Expect raisins, coffee and roasted malt flavors with a spicy finish. The booze is evident but for the ABV it goes down easy. Woot! Woot!
---