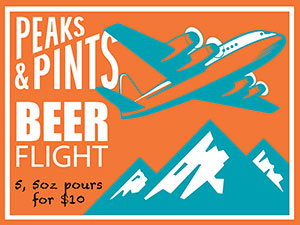 Today is the traditional birthday of Gambrinus, sometimes called King Gambrinus, considered to be a patron saint of beer, brewing and/or Belgian beer. Not an "official" saint, at least not in the Catholic Church, but a legendary figure. Around the year 1100, the brewers of Brussels deliberated which strong and courageous man should be their leader. They organized a contest, at which a large beer barrel was placed on the ground. The one who could carry it to a spot two stone's throws away would become their head brewer. Among many who registered for the contest was a Duke from Brabent, whose name was Jan Primus, a man of great strength and considerable intellect.  With obvious joy, he followed the futile efforts of the numerous competitors to move the beer barrel.  When his turn came, he ordered the servant to beat a spigot into the bunghole.  He then lied down under the barrel, opened the tap and drank until the barrel was empty.  Having done this, he carried the barrel effortlessly to the winning post. On the strength of this clever idea, the brewers of Brussels appointed him as their honorary leader.  From then on he was the patron of brewers and innkeepers and Jan Primus became Gambrinus, the King of Beer. Peaks and Pints honors Gambrinus with a Belgian beer style flight we call Craft Beer Crosscut 4.11.18: A Flight of Gambrinus.
Petrus Oud Bruin
5.5% ABV, 17 IBU
Oud bruins are similar to Flanders red ales, but tend to be a bit less tart, with additional darker fruit flavors such as figs, raisins or prunes. The malt is darker than the Flanders red ale and should taste of caramel, toffee, or chocolate. Like the red ale, Flanders brown ales are sour, but should not be acetic or vinegary. Petrus Oud Bruin's flavor is simple and not jarring, particularly appealing to those making a first sojourn in this style: There's a rush of syrupy cherry sweetness, followed quickly by soft acidic sourness and woody oak notes like those in red wine. Oud Bruin finishes remarkably dry, with a tart quality that lasts well into the aftertaste.
Walking Man Zero BS Monastary Belgian Dubbel
7.5% ABV, 20 IBU
Bob Craig's Walking Man Brewing is nestled in Stevenson, Washington near the Bridge of the Gods along the spectacular Columbia River Gorge. Since opening Walking Man Brewing in 1999, Craig has turned over the head brewing reigns to James Landers who churns out solid beers in a tiny space, including the Zero BS Monastary Belgian Dubbel,
a lightly smoked Belgian style dubbel made in honor of the Columbia Gorge brewery's longtime friend George "Smoke" Dawson. Expect sweet caramel and dried fig flavors playing well with light, fruity Belgian yeast esters and cherrywood-smoked malt.
Abbaye Notre-Dame de Saint-Remy Trappistes Rochefort 6
9.2% ABV, 22 IBU
Abbaye Notre-Dame de Saint-Remy, which sits in a large valley close to Rochefort in the province of Namur, in Belgium, is home to a community of Trappist monks (Cistercians of the Strict Observance). The three brown ales produced by the abbey — Rochefort 6, Rochefort 8 and Rochefort 10— can be tasted in the nearby town of Rochefort and all over the world. Rochefort Trappist 6 is named after its original gravity measured in "Belgian degrees" — a brewing scale no longer used today. It was first sold to the public in 1953. Bottle-conditioned for soft natural carbonation, and the oldest of the three Rochefort Trappist beers, Rochefort 6 has the reddish color of autumn leaves, a soft body and an earthy, herbal palate (a hint of Darjeeling tea), which develops into a deep fruitiness. Refined, soft spiciness in the bouquet finishes with a bit caramel.
Brouwerij der Trappisten van Westmalle Tripel
9.5% ABV, 36 IBU
In 1836 the Belgian Westmalle monastery became a Trappist Abbey and began brewing beer shortly thereafter. The holy suds they produced started out as an insider-only deal — a choice beverage to be made and enjoyed by Trappists and Trappists alone, but eventually they decided to expand and opened up a public beer hall in the early 1930s. Westmalle embodies the tripel style with a thoughtful balance of sweet, fresh pear, lemon zest and a dash of peppery spice. Its flirtatious effervescence sweeps the mouth clean, while lingering lemony hops leave the mouth pining for more. It's an exceptional beer, with a great deal of finesse and elegance and a splendid enduring aftertaste.
Brouwerij St. Bernardus St. Bernardus Prior 8
8% ABV
Between 1946 and 1992 the St. Bernardus brewery brewed the beers of the Sint-Sixtus abbey in Westvleteren. In 1992 production reverted to the abbey of Westvleteren. By some mathematical equation this means the recipe for the St. Bernardus Prior 8 originated in 1946. And to this day, this abbey beer wears the original Westvleteren yeast. On the nose, expect sturdy banana esters, moderate toffee-like malt and slight clove. It drinks like a dubbel with fruit esters (light raisins, banana, and clove) that finds a spicy counterpoint in sharp black pepper. Subtle earthy hops punctuate these malty, yeasty notes as the beer washes back.
---