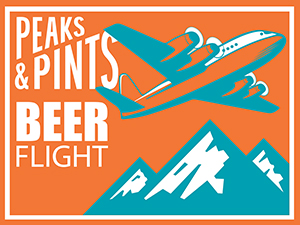 Grain: the lifeblood of beer.  Malt is grain that has been converted into sugar. That sugar is consumed by yeast to create alcohol; a process called fermentation. Grain becomes malt, which becomes beer.  There are a wide variety of malts that brewers can use, all of which fall into two broad categories: malts, which can be steeped (good for extract brewing), and malts, which need to be mashed (all-grain brewing required). Roasted malts are any malts or grains that are roasted to a very high degree.  The main purpose of roasting malts is to create unique colors, flavors, and aromas through intense Maillard reactions, the chemical reaction of amino acids and reducing sugars, and/or caramelization of sugars at high temperatures, followed by polymerization of these newly formed molecular structures to form brown pigments. There are two distinctive categories of roasted malts—roasted "green" malts (caramel malts) and dry roasted malts (brown, chocolate, and black malts). Dry roasted malts are produced by roasting kiln-dried malt at low moisture and very high temperatures to varying degrees of color and flavor. This weekend, Peaks and Pints offers a flight of beer brewed with black malts that we call Craft Beer Crosscut 3.9-10. 19: A Flight of Black Malt. Black malt primarily gives a highly roasted flavor, which carries some bitterness and acidity. But it can also show a deep fruity character reminiscent of currants, blackberries or sultanas. It gives deep contrast to a round malty beer by giving it some elbows, without being pushy. Most importantly, even in very small quantities, it provides a drying quality that brightens up the finish of any beer. In dark beers, black malt can complement other dark malts and grains such as chocolate and roasted barley. One usually finds black malt associated with higher gravity porters and stouts, but don't let that fool you into thinking other styles won't benefit from a hit of the "black stuff."
Craft Beer Crosscut 3.9-10. 19: A Flight of Black Malt
Wingman Stratofortress
11.4% ABV, 15 IBU
Wingman Brewers Stratofortress Belgian strong dark ale is brewed with black, pilsner, special B, caramel, and carafax malts before aged on cedar planks soaked in dark rum. The first thing that will strike you about this beer is the spicy cedar nose. Notes of figs, dark fruit, cherry, dark but not roasted malts, and some light spice will delight you before the rich Belgian spiciness coats your tongue. The lingering aromas and flavors of cedar and rum stick with you until a tart cherry and ripe fruit finish.
Boulder Irish Blessing
6.2% ABV, 40 IBU
Irish Blessing is a dark stout brewed with an abundance of black and chocolate malts for a bittersweet chocolate finish, as well as roasted barley and rolled oats. Boulder Beer Co. collaborated with OZO Coffee in Boulder to determine the perfect roast to complement this stout, choosing their OZO Blend to use in the brew adding earthy, roasted coffee flavors to the beer. The Boulder brewers then age Irish Blessing on Tullamore D.E.W. Irish Whiskey soaked oak chips, imparting the finishing touches of whiskey and wood.
Modern Times Black House Nitro Stout With Coffee, Coconut & Cocoa
5.8% ABV, 40 IBU
Basically, this is Modern Times' Black House — the brewery's year-round oatmeal coffee stout brewed with black and pale chocolate malts, Ethiopian Hambela and Sumatran coffee — nitrogenated and packed to the gills with coconut and cocoa nibs. This special January 2017 is a decadent symphony of chocolate and coffee laced with luscious notes of coconut and a mouthfeel so luxurious it's like drinking a velvet painting. The flavors are very well-balanced, smooth and harmonize perfectly together, with an excellent body and finish. Seriously, it's crushable.
Guinness Extra Stout
4.2% ABV, 45 IBU
Yes, the Guinness brewery in Park Royal, London closed in 2005. The production of all Guinness sold in the UK and Ireland was moved to St. James' Gate Brewery, Dublin. We're going place it on this flight for old time's sake. Guinness Extra Stout is a top-fermenting brew made with black malt and roasted unmalted barley. It's classified as a "dry stout" or "Irish stout" — smoother and roastier than its English and American counterparts. The regular stuff is extra-dark with a black hue and a dense, tan-colored foam. Despite its dark color and strong flavor it's medium-bodied and quite drinkable.
Deschutes Obsidian Stout
6.4% ABV, 55 IBU
We're such big fans of Deschutes Brewery's barrel-aged goodness that's it's sometime easy to forget that the brewery also makes one of the best American-style stouts in the world — a stout as black as the nearby volcanic flow from which it is named. Big on roast, Obsidian Stout's flavor flows toward a sharp coffee and chocolate with just enough hop bite from Delta, Nugget, Bravo and Northern Brewer to cut the sweetness. Black malt and roasted barley give it a full, toasty finish.
---