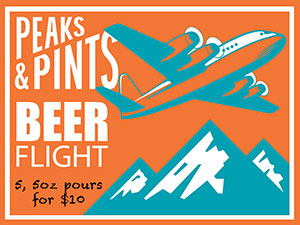 While the topic of bitterness in beer and the various contributing factors is complex, it is universally recognized that iso-alpha-acid, the isomerized form of alpha acid, is a major contributor to the overall bitterness of a beer. This isomerization happens when boiling the wort with hops. Even the quantification of bitterness in beer, often noted as IBU, International Bitterness Units, is essentially a determination of the amount of dissolved iso-alpha-acid by employing spectrophotometry. The conversation is basically an alpha acid race to a compromise. Alpha Acids are dissolving to become iso-alpha acids. Bring on the bitterness. But, the heat that is part of our brewing process also starts breaking the iso-alpha acids apart into things that are not bitter any more. Add more hops for more alpha acids to make more iso-alpha acids and the beer becomes more bitter — but the iso-alpha acids then degrade faster. At some point, these two reactions equalize: 100 IBU. It takes an enormous amount of hops to reach the 100 IBU benchmark. We found five craft beer that achieved that level for our flight Craft Beer Crosscut 2.16.18: A Flight of 100 IBU.
Stone Arrogant Bastard Ale
7.2% ABV, 100 IBU
Stone Brewing's  Arrogant Bastard is less-than-amber but more-than-pale IPA with a little "oomph" in the malt and hops department. The malt profile of Arrogant Bastard, while not overwhelming, definitely has a good backbone of caramel, rich, and somewhat raisin-bread type toasty flavors. It has more richness than your standard IPA. This malt body is balanced with a very aggressive-tasting hop treatment using the Chinook, giving it a West Coast citrusy bitterness, but also contains a more rich, herbal, and maybe even a bit of a "rough" pungent element.
Block 15 Sticky Hands
8.1% ABV, 100 IBU
Block 15 Brewing sits heart of downtown Corvallis, only a few blocks from Oregon State University. The brewery's name hails from Corvallis' previous incarnation as Marysville and the old plat map location from the old town. In late 2011, homebrewers Nick and Kristen Arzner opened the brewery and restaurant serving beers true-to-style with ingredients imported from different parts of the world, along with all the Willamette Valley produced grains, hops, fruits, herbs and yeast. Its Sticky Hands double IPA is a "Hop Experience Ale" featuring ample additions of sticky, resinous, lupulin packed hop buds grown in the Pacific Northwest. Sticky Hands begins with an aromatic blast of tropical fruits, citrus and dank herbs; transitions into luscious hop flavor; and ends with a balanced bitter finish, gently propped up by pale malted barley and fermented with Block 15's privately banked Brewers yeast.
Hopworks Urban Brewery The Ace Of Spades
8.6% ABV, 100 IBU
Brewed with 195 pounds of Amarillo, Cascade and Centennial hops, Hopworks Urban Brewery's hopped-out beast has hops added at every point: mash tun, first wort, kettle and dry hop. It pours burnt orange. Juicy orange wrapped around fresh pine hit the nose. A robust malt backbone delivers dark toasted and sweet caramel flavors, providing a solid foundation for the mouth-filling tropical hop oils and pine hop notes. As you might guess with the 100+ IBU rating; this brew is upfront about its bitterness, along with citrus and pine notes, grips the mouth long after the swallow. "I see it in your eyes, take one drink and die, the only thing you see, you know it's gonna be, The Ace Of Spades!"
Hop Valley Alpha Centauri Binary
9% ABV, 100 IBU
After graduating from Oregon State University's fermentation sciences program and honing his hoppilicious skills at Pelican Brewing Co. and Rogue's Tracktown Brewpub, Trevor Howard busted out deep, dank, and delicious craft beers as co-owner and head brewer at Eugene, Oregon's Hop Valley Brewing Co. Howard commemorated Hop Valley's 100th batch with the floral and grapefruity phenom Alpha Centauri Binary. A hazy orangey hue from Great Western 2-Row and Munich malts are the fuel to launch a capsule full of Simcoe, Galena, Amarillo, Centennial and Cascade hops.
No-Li Wrecking Ball
9.5% ABV, 100 IBU
In 1993, Brewmaster Mark Irvin launched Northern Lights Brewery in Airway Heights, Washington, delivering his kegs to restaurants. Beer industry executive John Bryant came on board in 2011, and after Starr Hill Brewery wouldn't negotiate around its Northern Lights IPA, Northern Lights Brewery became No-Li Brewhouse, which was moved to Spokane. In 2012, No-Li introduced the Wrecking Ball Imperial Stout, named not to mean that the beer is an assault on your taste buds, but rather an indication of how No-Li — after its rebranding — is breaking down your perception of the brewery as it continues to expand. That said, Wrecking Ball does make a statement. Ignoring the 9.5% ABV, the statement is balance. Inky black with five types of dark, roasted malt for complex flavors of coffee, chocolate and brown sugar is balanced with two large hop additions to prevent the dark malt from totally dominating this monster of a beer. It's sweet enough to accompany a rich dessert and packs enough punch to help you wind down.
---