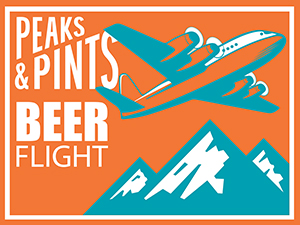 It has been 413 years since Guy Fawkes, an English conspirator against the crown, was arrested and executed for his part in an attempt to blow up the Parliamentary branch called the House of Lords while the young King James was inside it. In 1605, England had just laid to rest one of its most famed monarchs — Queen Elizabeth I, popular, never married, and protestant. Her father, King Henry VIII, established the Anglican Church of England to break with Catholicism — declaring himself head of the newly minted religion. Elizabeth left no heirs, so instead the crown passed to her nephew, James. James was the son of Mary Queen of Scots — an ardent Catholic — but he was firmly protestant. The "Catholic Conspiracy" wanted to unseat the king and replace him with a monarch of their faith. So, Guy Fawkes and crew placed 30 barrels of gunpowder under the House of Lords. A leak in the conspiracy exposed Fawkes and he was apprehended. He was tortured into confessing the names of his fellow conspirators and then executed. Many thought the direct hand of God kept a protestant on the throne. The people of England began to align being Protestant with being a patriot. To show their support, they began the tradition of "Burning the Guy" on Nov. 5, which has become Guy Fawkes Day, also called Bonfire Night, commemorating the failure of the Gunpowder Plot of 1605, and sparking Peaks and Pints' flight, Craft Beer Crosscut 11.5.19: Flight For Guy Fawkes.
Craft Beer Crosscut 11.5.19: Flight For Guy Fawkes
Samuel Smith Organic Strawberry Fruit Beer
5.1% ABV, 16 IBU
One of the oldest operating breweries in the world, Samuel Smith's Old Brewery has been brewing with the same derivative yeast strain in the same stone vats for the last 255 years. They even keep a small team of Shire horses — a breed that traditionally pulled brewery wagons — to deliver beer around its hometown of Tadcaster, England. But for all this tradition, Samuel Smith is remarkably modern. All but one of its beers are vegan and the brewery has an entire line of organic ales, including its Raspberry Fruit Beer. According to Samuel Smith's, it's brewed at All Saints Brewery in Stamford, England using all manually operated equipment. Barley and wheat are combined to make an ale, fermented and aged for an extended period, then taken to Samuel Smith's brewery in Tadcaster, England. It is at this stage where they blend in pure strawberry juice to create a fruit-forward ale with malt and some bittering hops on the back.
Black Raven Gunpowder Plot Nitro
6.9% ABV
This annual release nitro porter celebrates the thwarting of Guy Fawkes and his band of anti-heroes' insidious plot to blow up the House of Lords with barrels of gunpowder Nov. 5, 1605. Black Raven soaked Anchorhead Coffee Roasters beans in top shelf bourbon, and cellared the whole shebang on criminal amounts of cocoa nibs. Chocolate, oak, vanilla, coffee, and caramel toffee blows up the flavors. It's a heavy body and nitro smooth, with a bitter coffee finish.
Samuel Smith Winter Welcome Ale
6% ABV, 32 IBU
Samuel Smith Old Brewery at Tadcaster was founded in 1758 and is Yorkshire's oldest brewery. Samuel Smith is one of the few remaining independent breweries in England, and further is the last to utilize the classic Yorkshire Square system of fermentation solely in stone squares. The rich Samuel Smith strain of yeast at The Old Brewery dates from the early 1900s. Hops are hand-weighed by the master hop blender, and the brewing water is drawn from the original well, sunk over 250 years ago. Samuel Smith's Winter Welcome Ale is a limited edition sporting big, malty caramel drop with sweet toffee with just a touch of banana and cloves balanced against whole-dried Fuggle and Golding hops leading to a dry, bitter finish.
Fuller's London Pride
4.7% ABV, 35 IBU
Fuller, Smith & Turner is a pub company based in Chiswick, West London, founded in 1845 and having been a family-run regional brewery until January 2019, when the brewing division was sold to Asahi. Now known as Fuller's Griffin Brewery, Georgina "George" Young, who started at Fuller's in 1999, was the first female head brewer in Fuller's 172-year history until she left this past spring to take the head brewing job at Bath Ales' brands, based at Hare Brewery. Anyhoo, Brewed entirely with English barley, English hop varieties Northdown, Challenger, Goldings, and Target plus Fuller's house ale yeast, London Pride is an easy-drinking ale — a classic English bitter (pale ale, yo) with sweet toffee, gentle pear and earthy hops filling the nose. On the tongue, biscuit and toffee flavors slowly give way to toasted bread in the back, while a light wash of hops adds delicate earthiness.
Fuller's ESB
5.5% ABV, 40 IBU
Twice named World Champion Beer, Fuller's ESB is one of the most decorated ales of its time, is slightly stronger than the brewery's London Pride. Judicious use of caramel malts result in a reddish-brown color and toffee malt flavor. The aroma is biscuit and toffee coming from a fluffy cream-colored head. There is a bit of grassy hop bitterness in the background, allowing for the full malt flavor to shine. Add to this a solid mouthfeel and medium carbonation, and it's easy to see why this beer wins awards.
---