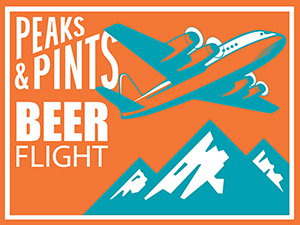 Skookum Brewery's story could not be more emblematic of Washington's craft beer explosion. The Arlington brewery started as a homebrew operation in a 1918 dairy bar repurposed to be a home, grew gradually, won medals and now brews in a giant building, using locally-sourced ingredients, churning out what seems like three different IPAs a week, and is the darling (with a bold growl) of most serious craft beer drinkers. It was 2007 when Ron and Jackie Walcher opened the brewery down a dirt road near Arlington. Today, Skookum head brewer Hollis Wood and his small team churn out "big bold strong" craft beers in a giant facility with a popular taproom down the street from the Arlington Airport — managed by an Angel, a big, bearded lovable man named "Angel." Skookum Brewery with its delicious and heralded Mammoth Jack IIPA, Murder of Crows stout and Amber's Hot friend amber ale lives, breathes and brews locally. It brews beers that are locally sourced, with more than 90 percent of their barley grown and malted in state, on equipment predominately purchased locally including several pieces made in Washington state. Today, Peaks and Pints presents a five-beer flight of the Arlington brewery's goods we call Craft Beer Crosscut 11.13.18: A Flight of Skookum Brewery.
Craft Beer Crosscut 11.13.18: A Flight of Skookum Brewery
Skookum Amber's Hot Friend
5.1% ABV, 28 IBU
So your best friend and his girlfriend have a friend in town, and she doesn't want to be the third wheel. As blind dates tend to go, this could turn out to be a match made in heaven or a stage in hookup hell. Let's hope the date's as good as Amber's Hot Friend, an amber ale with a voluptuous malt body, smells like a little chocolate, a little pine, and loads of brown sugar and nuts and tastes of caramel and mild citrus plus enough hops to keep her feisty.
Skookum Murder of Crows
9% ABV, 70 IBU
Murder of Crows is Skookum's roasty and complex imperial stout brewed with a plethora of specialty malts and finished on old crow whiskey oak cubes. It's an interesting moderately strong mix of familiar yet novel imperial stout aspects. Flavor is a light, cola black syrup malt with a smooth "wet" roast, a little bitter chocolate, subtle smoky char and wood. The aftertaste, though, has a slightly fruity and fumy black malt flavor. Yes, it's big and bold (70 IBUs!), but never too abrasive. Sip after sip it becomes more silky.
Skookum Brimley's Batter
9.3% ABV
Chicago Tribune beer writer Josh Noel penned the term "pastry stout" after noticing a barrage of cake and cookie-inspired stouts — gingerbread, German chocolate cake, milkshakes, etc. What qualifies? Stouts made with any number of baking ingredients, such as cinnamon, coconut, chiles, cacao nibs. Skookum's down for the pounds. It's Brimley's Batter pastry stout is brewed with cocoa powder and conditioned on whole vanilla and cocoa nibs. It's the definition of chocolate stout.
Skookum Cherry Pie Clouds
7% ABV
Skookum serves a cherry IPA brewed with oats and lactose, finished on sweet and tart cherry purée, whole vanilla and toasted cinnamon sticks. Citra, Mosaic and a touch of Simcoe hops prove it's an IPA, but bright, full cherry flavor, with a cinnamon like spice lingering in the background. Floats the idea of a cherry pie. Aroma is proof enough that they nailed the cherry pie specifics with this brew: cherry, vanilla and cinnamon all blend well.
Skookum (Fire Emoji) IPA
6.4% ABV
On Snapchat, the fire emoji next to a contact indicates a snapstreak: a number of consecutive days of snapping back and forth to this person. After sipping Skookum's (Fire Emoji) IPA you'll be drinking it back and forth. Skookum dumps an insane amount of Galaxy, Enigma, Citra, Mosaic and Amarillo hops for flavors and aromas of passionfruit, mango, massive citrus and juicy dank pine.
---