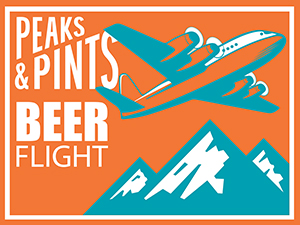 Healthy, active, stubborn, funny, Tacoman 12-year-old Ella has an ailing heart. After weeks and a steady line of shoulder shrugs by medical professionals, an echocardiogram revealed she had severe heart failure, dilated cardiomyopathy. She had been dying due to a lack of blood flow to her internal organs, which all showed signs of damage. Mary Bridge and Seattle Children's Hospital summoned their best, holding her Ella's hand through procedures and surgeries many adults couldn't handle. Recently, Ella underwent a third heart surgery. Her parents have partnered with the non-profit Children's Organ Transplant Association, or COTA — experts at raising tax deductible funds to help pay for, well, life. COTA doesn't take a portion of the donations; all donations go directly to the families they support to cover transplant related expenses. Ella lives close to Parkway Tavern Manager Sean Jackson who summoned Rainier Growlers and Peaks and Pints to host a simultaneous fundraiser at 6 p.m. tonight. Peaks and Pints will tap a Double Mountain keg, Parkway will pour Georgetown Brewing and 7 Seas will drive to South Hill Puyallup to tap a keg at Rainier Growlers. One hundred percent of the money will go toward Ella's medical expense bills via COTA. In conjunction, Peaks and Pints will pour an all-day flight, Craft Beer Crosscut 10.30.19: Flight of Hearts, with a percentage going to Ella.
Craft Beer Crosscut 10.30.19: Flight of Hearts
Hoof Hearted Fruit On the Bottom
6% ABV
Trevor Williams and Jarrod Bichon opened Hoof Hearted Brewing in Marengo, northwest a bit from Columbus in the middle of nowhere. The wine salesman and welder, respectively, met at Ohio State University in 1995 and basically drank craft beer across the nation. Their Fruit On the Bottom, brewed in collaboration with Stillwater Artisanal, is a sour IPA brewed with strawberry, banana, vanilla, and milk sugar. Strawberries and crème dominate the nose with mellow fruitiness, light acidity and floral grassy sour hop. The flavor is big fruitiness that's bright, lightly tart with lingering strawberries, lactose and gentle fruity twang.
Pelican Queen of Hearts
6.5% ABV, 30 IBU
Pelican Brewing's Saison du Pélican is exceptional on its own; when aged in Ransom Distillery gin barrel, it takes on a whole other dimension of flavor. The fruity and spicy aroma of the farmhouse Belgian yeast, herbaceous Goldings hops and the well rounded malt character of Saison du Pélican pairs exquisitely with the huge botanical infusions imparted by Ransom Distillery's Old Tom gin barrels. The name? It has been mentioned that the distillers only bottle the "heart of the hearts" (best portion of distillate), which is why the Oregon coast brewery dubbed its barrel-aged saison, "The Queen of Hearts."
Urban Family Briar Heart
6.5% ABV
Urban Family Brewing's Briar Heart is a blend of raspberries and boysenberries fermented on the Seattle brewery's sour house mixed-culture with Brettanomyces, Lactobacillus, and Saccharomyces. It pours a beautiful cherry, ruby red with a thin frost head. Tart grapes and mixed berry dominate the aroma. The flavor is a close match with high acidity is high and wonderful tartness.
Three Magnets The Pine Hearts Back To Sustain
5.8% ABV
Three Magnets Brewing teamed up with buddies Joe, Derek and Dean of Olympia bluegrass band, The Pine Hearts, to brew a saison named after their album, Back To Sustain. They created a little bit of Americana by infusing a classic saison style ale with a hearty dose of pinene terpenes (derived from pine, not weed) and hopped with the pine sap and tropical character of Simcoe hops. Bonus track: the beer features all Washington-grown malts from Linc Malt in Spokane.
Upright Hearts' Beat
6.8% ABV
Upright Brewing owner and Brewmaster Alex Ganum opened his brewery in the basement of Portland's Leftbank building in 2009. Since then, Upright has made a name for itself brewing Belgian-style saisons, sours and fruit beers, as well as pushing outside the boundaries of what a standard Pacific Northwest beer tastes like. Ganum's Hearts' Beat is a wine barrel-fermented sour cherry beer made with Oregon Brooks cherries that are bolder and darker, akin to Bing cherries. The cherry boldness shares the profile with soft esters and light oak spiciness, while the acids are a balance of acetic and lactic, a nod to the beers of Flanders.
---