Have A Heart Night
October 30, 2019 @ 6:00 pm

-

11:00 pm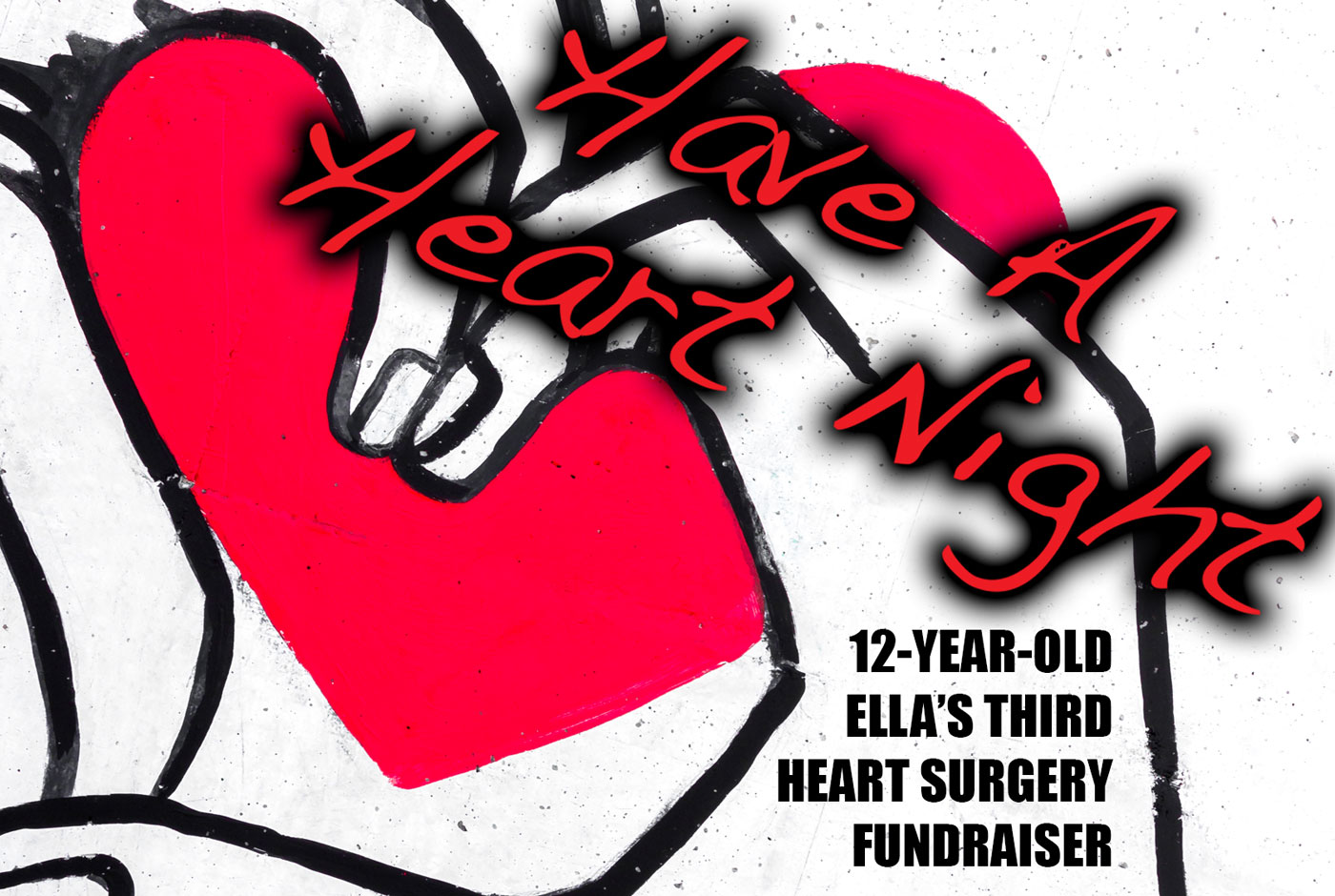 Have A Heart Night
"Hey buddy. You have a second?" Parkway Tavern Manager Sean Jackson asked, motioning me over to one of the high-top tables by the Peaks and Pints coolers.
Jackson eyes were glossy, which usually means he's holding a Cantillon or some other crazy delicious lambic.
Not this time.
"I need your help," he choked out. "One of the baby girls in the neighborhood is in dire straits. I want to help raise money for her medical bills. You in?"
"Yup," I replied really not needing any more explanation.
Jackson painted the tragic picture. Healthy, active, stubborn, funny 12-year-old Ella was doing summer — volunteer camp counselor for Metro Parks, swimming, babysitting, and hanging with sister, Olivia, enjoying The Office, Billy Joel and their dogs. Mid-August she suddenly vomited. No symptoms; a diet change didn't improve the situation. In fact, it became worse. Her family history put her heart in the spotlight. After weeks and a steady line of shoulder shrugs by medical professionals, an echocardiogram revealed she had severe heart failure, dilated cardiomyopathy. She had been dying for weeks due to a lack of blood flow to her internal organs, which all showed signs of damage.
Mary Bridge and Seattle Children's Hospital summoned their best, holding her Ella's hand through procedures and surgeries many adults couldn't handle. A second — yes second, grueling open-heart surgery attaching another left ventricular assist device — happened a month ago in which Ella's heart stopped for several minutes. The device allows her to function again, even work math problems in a hospital school.
Today, Ella is waiting for her third surgery to receive a healthier hearty. Her parents have partnered with the non-profit Children's Organ Transplant Association, or COTA — experts at raising tax deductible funds to help pay for, well, life. COTA doesn't take a portion of the donations; all donations go directly to the families they support to cover transplant related expenses.
The two blubbering beer dorks agreed to host simultaneous fundraisers, partnering with craft breweries that have bigger hearts than their mash tuns.
"Do you think Ben over at Rainier Growlers will want to help?" Jackson asked.
"F@#% yeah," we said in unison
Indeed, Ben Chase is in, joining the Parkway Tavern and Peaks & Pints at 6 p.m. Wednesday, Oct. 30. The Parkway will tap a treasure from Georgetown Brewing, Rainier Growlers will pour 7 Seas Brewing, and Peaks & Pints will have Double Mountain Brewery flowing from our Western red cedar tap log. One hundred percent of the money will go toward Ella's medical expense bills via COTA.