Peaks and Pints Rocky Horror Pastry Stout
October 31, 2019 @ 6:00 pm

-

11:30 pm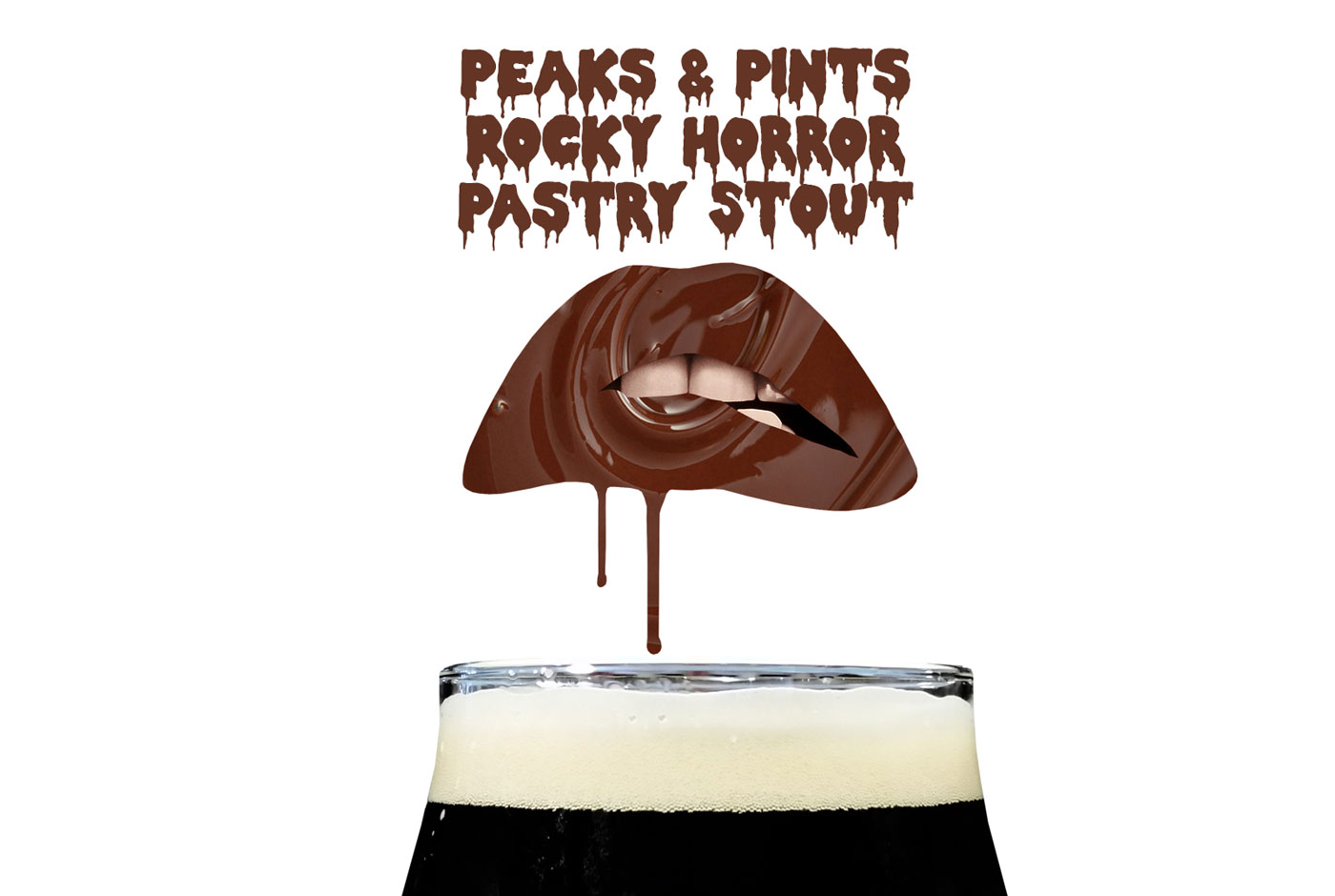 Peaks and Pints Rocky Horror Pastry Stout
It this was a standardized test the question would be, "The Rocky Horror Picture Show is to movies as (blank) is to craft beer." The answer? Pastry stouts. Peaks and Pints will prove it so when we present our Halloween party, "Rocky Horror Pastry Stout," beginning at 6 p.m. Thursday, Oct. 31.
Peaks and Pints will screen the subtitle version of The Rocky Horror Picture Show with the soundtrack on our 130-inch screen All Hallows' Eve with many pastry stouts on tap. Enjoy delicious pastry stouts while watching the characters get into wacky kerfuffles and break out into song and dance. Indulge in The Bruery's Coconut Macaroons Imperial Stout as you watch young Brad and Janet deal with a flat tire in the middle of nowhere and stop at a creepy castle for a phone. Sip on a Modern Times' Monsters Park Blackberry Cobbler as you witness the creepy castle's party for the creation of super-hunk, Rocky Horror, by the evil transvestite scientist, Dr. Furter. You'll see Dr. Furter and his gang of humanoid aliens from planet Transsexual wreak havoc on the couple as you gulp down Great Divide's S'mores Yeti. The rest is better experienced rather than read.
The Rocky Horror Picture Show is more than just a movie just as pastry stouts are more than just imperial stouts. The film has become a community and a safe space for viewers to congregate and participate in the singing, dancing, acting, and dressing up in elaborate costumes. It is an opportunity to see oneself in a film; it provides a place for self-expression. Pastry stouts — decadent, sticky, high-alcohol, highly sweet, adjunct-heavy imperial stouts — are a delicious canvas for brewers to express themselves with lactose, molasses, vanilla, cinnamon, candied ginger and gingerbread cookies, just to name a few ingredients. The cavity-forward stouts allow brewers to glam up their beers, centered around fun, around ostentatiousness, madness and good times for all. The Rocky Horror Picture Show and pastry stouts deserve to be picked apart one delicious piece at a time.
WARNING: Peaks and Pints Rocky Horror Pastry Stout is meant to be fun. We encourage costumes. If you choose to come as Brad, you might be called an asshole. Also, please don't throw anything. Cheers!
PEAKS AND PINTS ROCKY HORROR PASTRY STOUT, 6 p.m. Thursday, Oct. 31, Peaks and Pints, 3816 N. 26th St., Basecamp Proctor, Tacoma, no cover