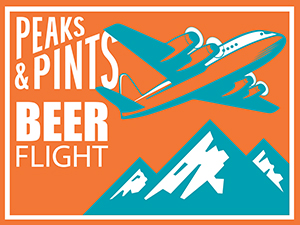 In November 2017, Kim Sturdavant, brewmaster at San Francisco's Social Kitchen and Brewery, had an idea that worked so well, the brut IPA has become one of the hottest new IPA varieties. Sturdavant used a special enzyme in the fermentation process to create a hyper-dry, Champagne-like finish. Brut IPAs are also lighter in color than other IPAs and tend to be effervescent and sparkling. They're loaded with hop character, but have almost no bitterness, which makes them very refreshing. How is such a thing possible? In a nutshell, brewers use enzymes, which are proteins that convert the barley into sugars, which yeast feed on to make alcohol. Typically, the enzymes leave behind residual sugars that give beer its sweetness. Sometimes brewers add additional enzymes to reduce the residual sugar further. But nobody had added those enzymes to an IPA before. Brut IPAs often employ late-kettle hopping schedules similar to those of their hazy counterparts, but come across with more bitterness and crystal clarity, with high carbonation and alcoholic zip pouring in direct opposition to the sweet, fruit-juice finish of the hazy. Today, more and more brewers are adding them to create a brut IPA, including five in Peaks and Pints' beer flight, Craft Beer Crosscut 10.12.18: A Flight of Brut IPAs.
Brothers Cascadia I Am Brut
5.5% ABV
Of all the lines in Guardians of the Galaxy the simple "I am Groot" was undeniably the most memorable, closely followed by "I am Groot" and "I am Groot." The use of "Brut" in Brothers Cascadia Brewing is not only a play off "I Am Groot," but also refers to the fact that the brut IPA has left no sugar behind in the fermentation process. But make no mistake; this beer is not bitter like a run-of-the-mill West Coast IPA. While Brothers Cascadia has designed it to contain no residual sugar, all of the hop additions are done in a manner to reduce bitterness, accentuate flavor, and the hop additions themselves add some perceived sweetness on their own. Lemon Drop, El Dorado and Mosaic let this extra dry IPA sing with citrus aroma but don't weight it down. This bubbly IPA is very light bodied and has a nice high level of carbonation to complement its drink ability. It's crisp and dry with a light citrus finish.
Two Beers Stop Trying To Make Brut Happen
8.5% ABV, 23 IBU
Do you have champagne taste on a beer budget? Then sip Stop Trying to Make Brut Happen, a brut IPA from Two Beers Brewing that drinks like a glass of bubbly. Brewed with Equanot, Idaho7 and Palisade hops, this brut IPA pours pale in color with brilliant clarity. It's bright on the palate with strong tropical hop aromatics. Hoppy, tropical and floral, Stop Trying To Make Brut Happen drinks with a clean, Champagne-like dryness.
Bellevue Brut IPA
6.9% ABV, 26 IBU
Brut IPAs are the beer market's correction against the all-flavor, no-bitter, Orange Julius-style of IPA. They're super dry, with fine carbonation, and craft brewers can't entirely decide if they want them to be bitter on the palate or just hop-aromatic. Bellevue Brewing's version is neither, but rather smooth with notes of strawberry and melons plus dry, white wine notes. It's effervescent with a clean finish.
Task Force Brutal Blackberry
7% ABV, 26 IBU
A good brut IPA is a curious thing. It bursts with the hop aromatics of a heavy IPA but beneath those brash flavors is a delicate, almost dainty body. It drinks like a glass of dry champagne. Task Force Brewing out of Lakewood, Washington takes its brut IPA and drops a blackberry in the Champagne glass. After dropping in Nelson Sauvin, Belma and Hallertau Blanc hops, Task Force adds a bunch of blackberry juice. It's dry and with a clean finish, but hits the nose with berry sweetness.
Bainbridge Island Triple Brut IPA
9.9% ABV, 100+ IBU
Bainbridge Island Brewing celebrates its sixth anniversary with triple the brut IPA fun. An "extra big, extra hoppy, extra extreme version of our Sandbox Series – Eh Tu, Bainbridge? Brut IPA," this triple brut IPA was brewed with Azacca, Cascade, HBC682, Idaho 7, Meridian and Mosaic hops for a light and crisp, yet dangerously easy to drink triple with a luscious mouthfeel and not overly sweet or bitter.
---