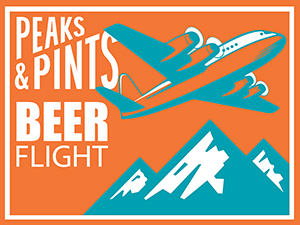 It's National Apricot Day. Let's just get right to the point and tease up an apricot flame war: Apricot beer is better that the Robada apricot, which is better than the Blenheim apricot. Yes, yes, the Blenheim has an unquestionable pedigree. It's been around for more than 100 years in California and was responsible for making the Santa Clara Valley an apricot goldmine at a time when everyone else was tapping the citrus boom in Southern California. And, the Robada — although developed by science and not nature and has no romance, nostalgia, or automatic feel-good locavoristic satisfaction — nudges out the Blenheim with its consistently sweet and potent characteristics. But, apricot beer is better than both because when people gather to toast with apricot beer, they form a community, which, in turn, can be good for one's health. Apricot beer can be as subtle, layered, and structured as fine wine. Whether mature beer receives added whole apricots as a second source of fermentable sugar or apricot juice added during various phases of the brewing process, apricot beers are delicious and have taken over Peaks and Pints' beer flight on the fruit's namesake day. Celebrate National Apricot Day the right way with Craft Beer Crosscut 1.9.20: Flight of Apricot.
Craft Beer Crosscut 1.9.20: Flight of Apricot
Stillwater Action Bronson's 7000
4.5% ABV
Action Bronson's nightly Viceland food show, The Untitled Action Bronson Show, follows a loose and freewheeling format. The rapper holds court in a large kitchen overlooking a sunny patio attached to Vice's office in Brooklyn as guests — including former electronic musician/DJ turned Stillwater Artisanal brewer Brian Strumke — mill about enjoying the vibe and participating in segments that seem hastily planned out if not outright improvised. It was only a matter of time before Action Bronson ended up at Stillwater brewing a delicately dry hopped sour ale brewed with barley, wheat and muscat grapes. It's fresh, floral and funky with notes of apricot, grapefruit and fresh grass.
Dirty Couch Herdsman Apricot Sour Farmhouse
4.6% ABV
Frank Swiderski, Rob Nelson and Jon Cargille opened Dirty Couch Brewing in 2017 with head brewer Sean Lindorfer continuing to brew impressive sour beers in Seattle's Ballard neighborhood. DCB, as people refer to this brewery when they don't want to utter the oddly off-putting official name, excels at assertively sour beers, including their Herdsman Apricot Sour Farmhouse. This sour farmhouse ale saw all the grains with an overnight sour mash, and finished in old Resolute barrels with apricots for sour as hell puckering and a ton of fruit character.
Samuel Smith Organic Apricot Fruit Beer
5.1% ABV
One of the oldest operating breweries in the world, Samuel Smith's Old Brewery has been brewing with the same derivative yeast strain in the same stone vats for the last 255 years. They even keep a small team of Shire horses — a breed that traditionally pulled brewery wagons — to deliver beer around its hometown of Tadcaster. But for all this tradition, Samuel Smith is remarkably modern. All but one of its beers are vegan and the brewery has an entire line of organic ales, including its Apricot Fruit Beer. According to Samuel Smith's, it's brewed at the All Saints Brewery in Stamford, England using all manually operated equipment. Barley and wheat are combined to make an ale, fermented and aged for an extended period, then taken to Samuel Smith's brewery in Tadcaster, England. It is at this stage where they blend in pure fruit juice to create a fruit-forward ale with malt and some bittering hops on the back.
Urban Family Heart of Stone
5.5% ABV
Heart of Stone is Urban Family's ever-evolving love affair with the ancient pairing of stone fruit and sour beer. In this new version the brewery drops the plum and replaces it with a higher ratio of peach. This fruit forward offering starts with bright apricot and peach flavors and finishes with just the right balance of acidity to keep your mouth watering while staying infinitely drinkable.
Crux Apricot Golden
7% ABV, 20 IBU
A summer vibe continues at Peaks & Pints with Crux Fermentation Project's Apricot Golden, a tad tart Belgian strong golden ale with an underlying sweetness thanks to a serving of Northwest-grown apricots. The Bend, Oregon brewery kept a regional focus in brewing this beer. The malt was sourced from Skagit Valley Malting out of Washington. The hops are from Goschie Farms in Independence, Oregon. And the 100 pounds of apricots came from a Thomas Orchards in Kimberly, Oregon. There's spicy Belgian saison-like estery character in the aroma, along with apricot skins and a touch of juicy ripe fruit. The flavor is more fruit-­forward, with a strong impression of ripe, whole apricots, skins and all, not unlike biting into the freshly-picked fruit.
---