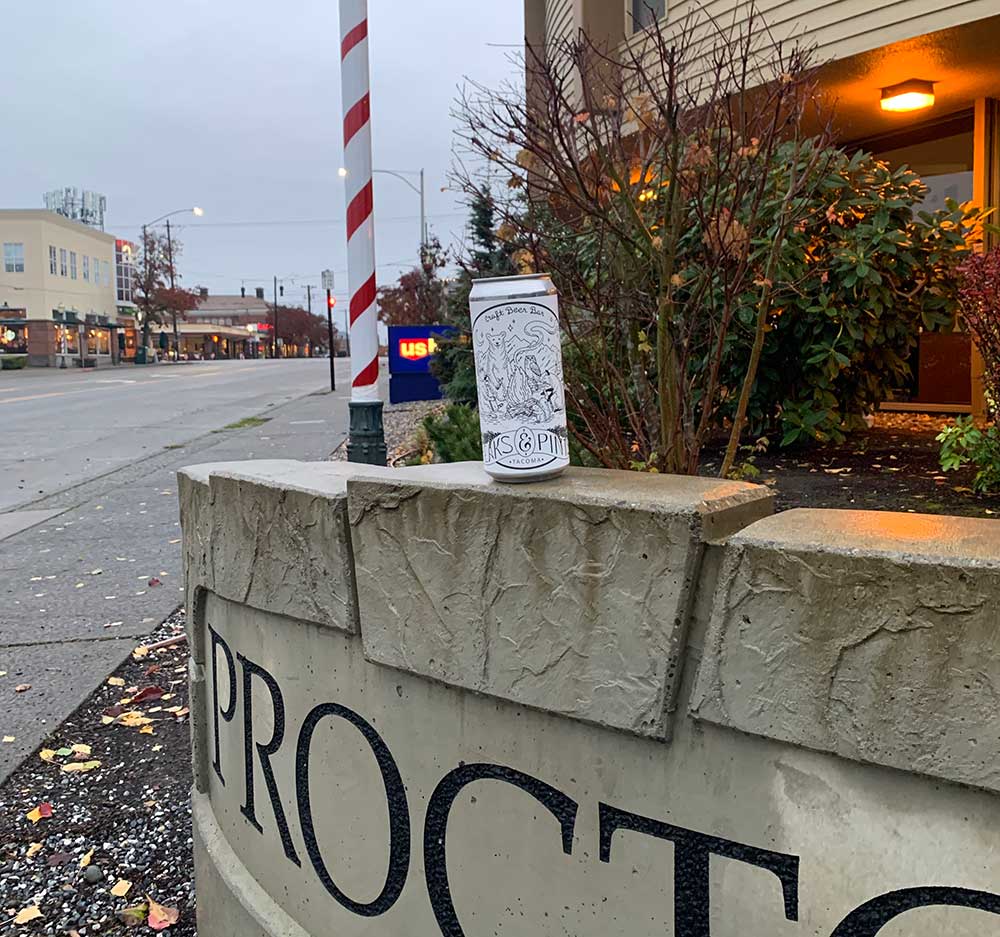 Campfire Crowler Proctor: Restaurant Rally and Founders KBS Espresso fills
GOOD MORNING QUIZ: WEDNESDAY NOVEMBER 18 2020
Give yourself one point for each that applies:
>>> You know it's going to be cloudy with periods of rain with a high of 49 in the South Sound today.
>>> You guessed the Peaks & Pints Campfire Crowler pictured above is full of Founders Brewing KBS Espresso Bourbon Barrel Stout.
>>> You're aware today is the second to the last day for the Pierce County Restaurant Rally, and the promotion that offers 30 percent discounts is only good for take-out meals today at more than 300 Pierce County restaurants, including Peaks & Pints.
>>> You've seen the online art exhibit exploring authentic Hilltop neighborhood stories, "Hilltop Stories, Visual and Audio Reflections," virtually at the Tacoma Public Library's Handforth Gallery.
>>> You heard the cider industry will gather virtually from February 3-5 for the 11th annual CiderCon.
>>> You know Deschutes Brewery will release The Abyss 2020 in 12-ounce bottles.
RESULTS
4 points or fewer? You live in Weed, California, right?
5 points or greater? You are welcome at Peaks & Pints. We're open 11 a.m. to 8 p.m. in the heart of Tacoma's Proctor District. Cheers!
---