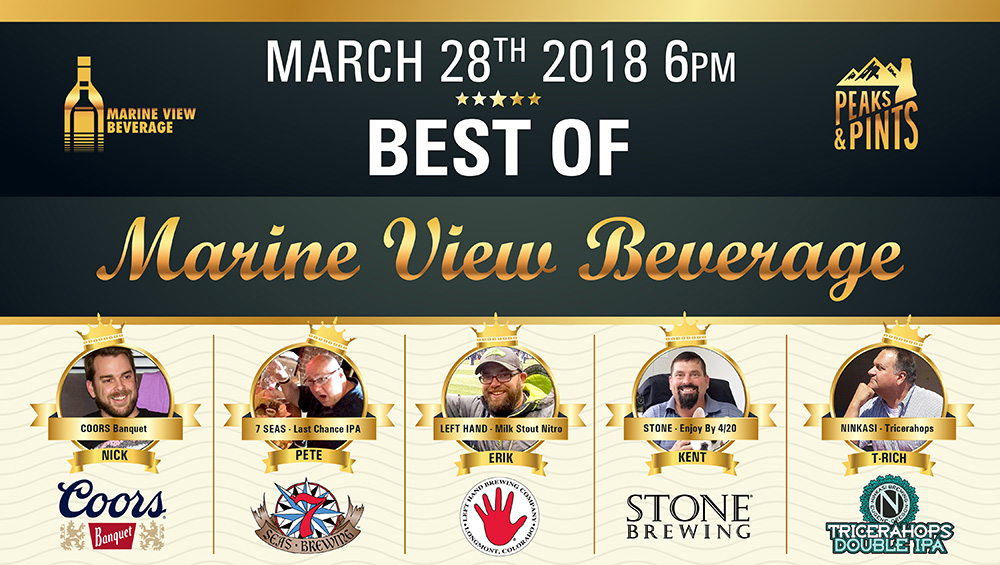 We all have our own Mount Rushmore of comedy: the TV shows, movies, stand-ups and humor writers that rule Funny Land in our minds like Odin rules Asgard, only without Loki. For Peaks and Pints, that pantheon will always include Marine View Beverage: a prominent beverage distributor serving seven Western Washington counties. Since 2002, owners Fred Bevegni, Mike "BJ" Bjerke and Lance Kahn (who passed Feb. 1, 2017), have grown Marine View Beverage to include distribution in seven Western Washington counties from three distribution facilities and employing over 300 personnel, including six gentlemen who often tour as MVB's Flying Barleywines.
It's safe to say when Kahn, Bevegni and Bjerke merged Jennings Distributing, Western Beer and Black Hills Distributing to create Marine View Beverage they didn't have an inkling that Director of Craft and Imports Pete Giste, Craft Brand Manager Kent Wetzler, Key Account Specialist and Events Coordinator Terry Richardson, On-Premise District Manager Erik Dahlin, Key Account Manager/Craft Brand Manager Jeff Lee and Sales Executive Nick Walsh would have their beer bursting through the hundreds of nostrils in a fit of laughter. Every "Brewers' Night" involving Marine View Beverage beers always ends in humorous hysterics thanks to these six gents. No other distribution company can match Marine View's team companionship/support/arm punching.
Sadly, MVB's Flying Barleywines have disbanded, a result of Columbia Distributing purchasing Marine View Beverage. Even though these funny six gentlemen have, for the most part, secured others jobs, their days of group shows are numbered.
"In the world of things," says Wetzler, "we're moving on."
Not before one last show at 6 p.m. Wednesday, March 28 at Peaks and Pints bottle shop, taproom and restaurant in Tacoma's Proctor District.
"Outstanding!" exclaims Wetzler.
"We're each bringing a keg of our favorite Marine View Beverage portfolio beer to have on tap at the Peaks and Pints party," explains Walsh with an ear-to-ear grin knowing he will finally have Coors Banquet on draft at the Proctor District bottle shop.
"That being said, strictly speaking, the rest of us will be bringing craft beer to the party, and it will be spot on," adds Wetzler.
Giste, with his new position as 7 Seas Brewing's sales manager, will bring a keg of 7 Seas Last Chance Lone Hop IPA. "Brewed with El Dorado hops, expect tropical, fruity and bright hop tones with a crisp finish."
"Let's just hope Pete doesn't drink a ton of Last Chance," says Dahlin. No one needs to see 'Illegal Pete' again."
Dahlin will bring a keg of his favorite Left Hand Brewing Milk Stout Nitro. "It's the quintessential milk stout," describes Dahlin. "It will hit first with bread that seems to have been charred to a crisp in a toaster, followed by peanuts, dark roast coffee and sweet cream appear soon after, and in that order. The mouthfeel, influenced by nitrogen as well as flaked oats and barley, is thick and smooth as whipped cream."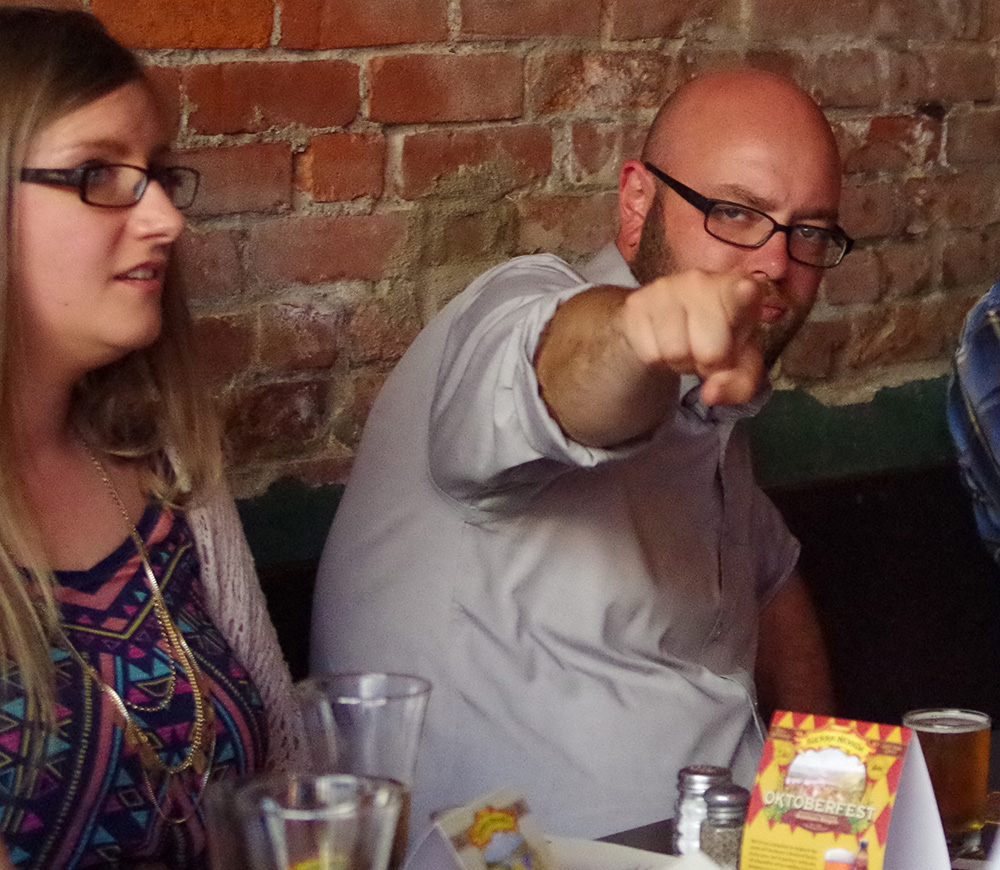 "Whipped cream," laughs Walsh. "That was our name for you when you jumped into that silent disco dance thing that one time."
"You know I was good," replies Dahlin. "I'm like that weird actor that nobody knows his name, but kills it."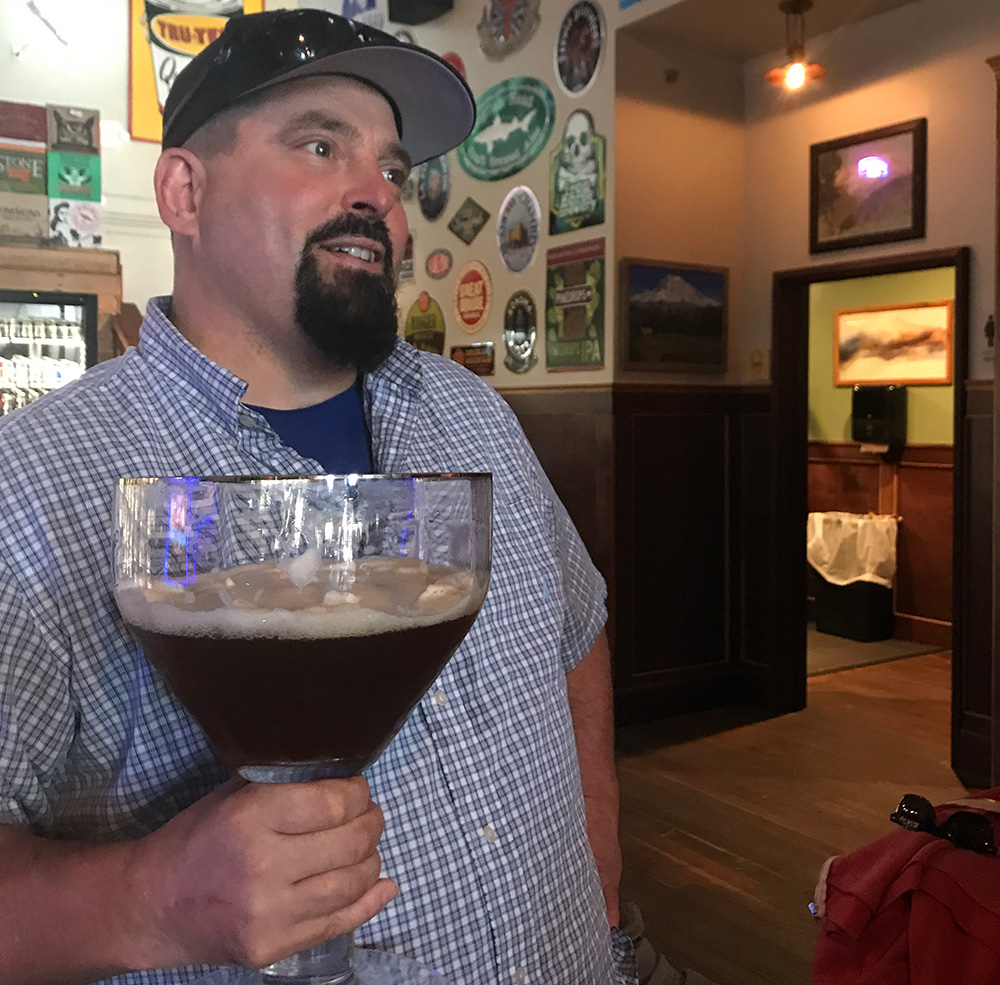 "That being said, strictly speaking, I'm looking forward to my keg of Stone Enjoy By 4/20," adds Wetzler. "This intense double IPA with more than 10 different hops, employing hop-bursting and dry-hopping techniques to amp up the peach and tropical fruit notes and overall hop factor will be spot on."
"Spot on like that time you didn't know you spent $1,000 on wine at HD Bistro," laughs Richardson, who has been named T-Rich by his fellow MVB Flying Barleywines companions.
T-Rich will tap his favorite Ninkasi Tricerahops Double IPA loaded with sweet caramel that balances a blend of Chinook, Cascade, Summit, Centennial and Palisade floral, fruity and earthy hops. "It's hop-forward, full-bodied and strong," says T-Rich, "yet the balance with the malt lends enough depth and a spicy complexity to make it very interesting. Resinous, citrusy, woody, and powerfully bitter, the hop flavors slowly unfold and last well into the aftertaste."
"Well … speaking of 'very interesting' — remember your Judas Priest karaoke performance that ended with you spiking the microphone into ten pieces?" laughs Lee. "It will always be Terryoake to me."
Lee, who can add Sierra Nevada Beer Camp #208 to his resume, chose the Chico, California's famed Pale Ale as his beer of choice for March 28. "Dude, it's legit," he proclaims.
"In the world of things, Mr. Lee, you done it all," adds Wetzler. "We could spend the entire three hours at Peaks and Pints recounting your crazy antics. Outstanding!"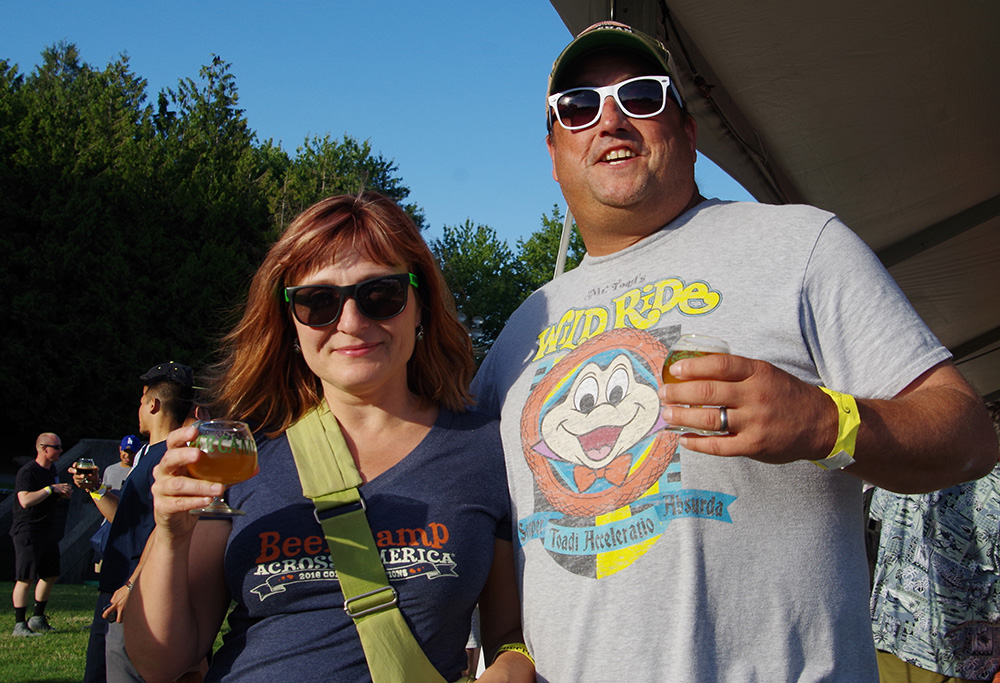 Crazy antics, indeed. It's hard to predict what will happen when the MVB's Flying Barleywines gather Wednesday night at Peaks.
"If it's anything like our performance at the Punk In Drublic Festival this past summer then we need to make sure we sign on the dotted line at our new jobs today," adds Walsh.
"Outstanding!" laughs Wetzler.
BEST OF MARINE VIEW BEVERAGE, 6 p.m. Wednesday, March 28, Peaks and Pints, 3816 N. 26th St., Basecamp Proctor, Tacoma, no cover
---