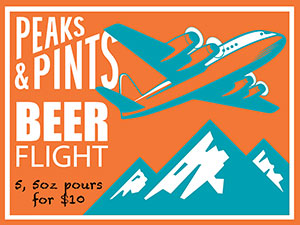 Mandarina Bavaria is often cited as a next generation German varietal being bred to compete with the novel hop varieties being grown in the Pacific Northwest. Mandarina Bavaria is one of three "special flavor hops" that were developed by the Hop Research Institute at Hüll, in Germany's Bavaria region. In addition to the sweet lady Mandarina, the other two hops are Hallertau Blanc and Huell Melon. Daughter of Cascade and an undisclosed male from the Institute's breeding program, Mandarina was released to the brewing masses in 2012. It's extremely limited and in high demand for all kind of beer styles. Mandarina Bavaria is suitable for the use in top- and bottom-fermenting beer. The unique character can be individually adjusted to existing beer flavor profile. Mandarina Bavaria-brewed beers demonstrate high quality of bitterness and most notably an upgrade of flavor profile. Mandarina Bavaria has a pleasantly fruity aroma revealing a strong tangerine note with slightly sweet aroma impressions. The special aroma notes of Mandarina Bavaria can be carried over from hops to finished beer when dry-hopping technique is applied. True to its name, this hop has a nice round sweet mandarin and tangerine flavor that comes across almost as candied orange that while present, is much more subtle than the citrus displayed by other types of hops. Enjoy Mandarina's hoppy, fruity, fresh, mandarin and citrus flavors in our beer flight Craft Beer Crosscut 3.26.18: A Flight of Mandarina Bavaria.
Deschutes Pacific Wonderland Lager
5.5% ABV, 40 IBU
Deschutes Brewery always believed the best way to respect tradition is to brew the unexpected. So when the Bend, Oregon, brewery set out to create a sessionable lager befitting of the Pacific Northwest, their sense of exploration led them to the dry-hopped Pacific Wonderland Lager. Citrusy Mandarina Bavaria hops, as well as other German hops Hallertau Herkules and Hallertau Mittelfruh, combine with the crisp, bright character of a traditional lager to deliver a beer with hints at lemon verbena, candied pear, damp fern leaves, chaff, green tea leaves and bitter gourd on the nose and quite sprightly on the palate. Very light and ceding up a sour, lemon citrus flavor that retards the tongue a little and draws instantly on the saliva glands. Powdery, dry, gritty malt builds and lingers long between sips. Moderately bitter and herbal back-end drops off to a crisp, clean finish.
Firestone Walker Easy Jack
4.5% ABV, 47 IBU
Firestone Walker Brewmaster Matt Brynildson traveled to Germany and spent several days in the Hallertau region, the birthplace of hops dating back more than 1,000 years. There, he hung out at small family hop farms and worked with the farmers to secure an ample supply of Mandarina Bavaria and Hull Melon — two backbone hops for Easy Jack. This kickback beer spotlights those spicy, leafy hops; plus a dose of oats smoothes out the sip.
PALATE CLEANSER: Seattle Cider Company Dry Cider
6.5% ABV
Seattle Cider Company, the city's first post-Prohibition cider producer, delivers delicious artisan products. With zero percent residual sugar, its Dry is a very dry cider in a classical style. The dryness doesn't equate to a lack of flavor, however, as it still has a refined apple nature underlined by notes of stone fruits and a light tickle of lilac on the nose. It's a cider that can stand alongside one of our roast beef sandwiches without losing the flavor battle.
New Belgium Citradelic Tangerine IPA
6% ABV, 50 IBU
New Belgium's Citradelic's namesake hop and tangerine peel combine to jam with visions of additional hops such as citrusy Mandarina Bavaria, tropical Azacca, and fruity Galaxy for a colorful explosion that's grounded by just a touch of malty sweetness. It smells terrifically juicy, like freshly squeezed tangerines misting into the air. Thankfully, the flavor follows through on the promise of the aroma, revealing an extremely fruity IPA, with juicy flavor dancing across the palate on every sip. Citradelic is nothing short of delicious
Stone Buzzer Beater Double IPA
9.4% ABV, 65 IBU
Stone Buzzer Beater Double IPA
9.4% ABV, 65 IBU
Stone Brewing's Buzzer Beater Double IPA has a roster of five hops added to the dry hop: Mandarina Bavaria and Mosaic provide the juicy orange flavors; Motueka, Citra and Helga assist the dank and piney aroma. Yes, hops are king, but the significant malt sweetness is present as well. This well-balanced DIPA isn't overly resinous but instead delivers juicy citrus with piney overtones. Stone, once again, shows its absolute mastery of lupilin science.
---