6-Pack of Things To Do: Oct. 27-Nov. 1 2023
Walking the line between sanity and madness — or pretending to do so — helps give Halloween its juice. Here is this week's 6-Pack of Things to Do in the greater Tacoma Area.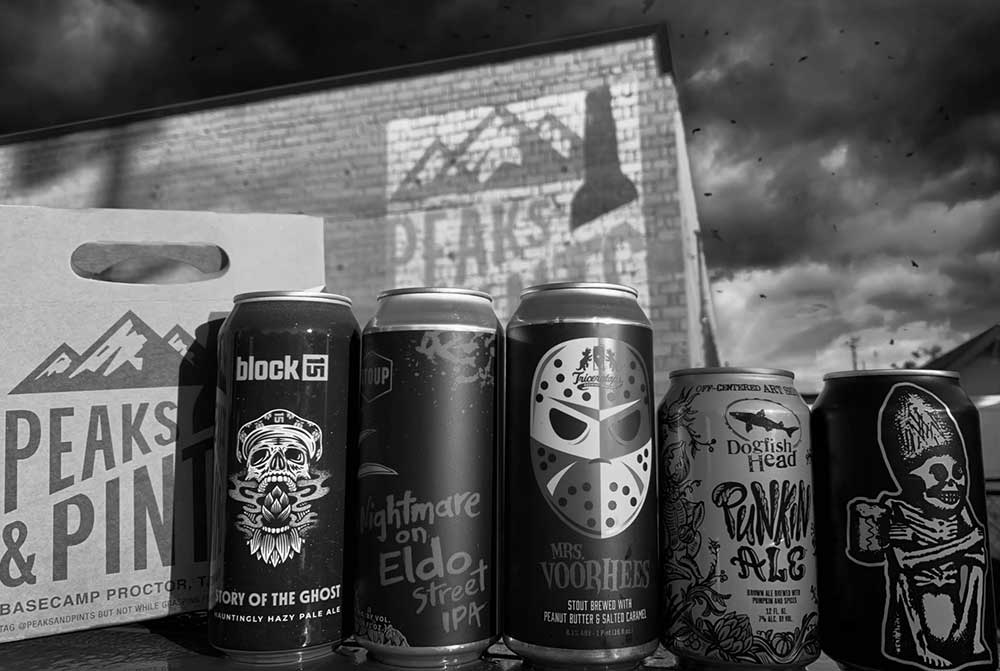 FRIDAY, OCT. 27 — BEER FLIGHT: Peaks & Pints did get to see Death — nattily attired in his customary black robe, jazzed up with spiky shoulder pads and heavy Frankenstein boots — skulking around the Proctor District. Sure, Death was headed to a Halloween music themed costume party, and Madonna, two Grouchos and Sid Vicious were waiting for Death in a Mini Cooper parked by the curb, but we figured, hey, maybe it was just a busy day. If you have some time before your Halloween parties tonight, stop by Peaks & Pints for an in-house flight of scary beers — a flight we call Peaks and Pints Beer Flight: Friday Frights. If you don't have time to sit by our fireplace and enjoy the fright flight, then take the beers to your parties. Boo! 11 a.m. to midnight, Peaks & Pints, 3816 N. 26th St., Basecamp Proctor, Tacoma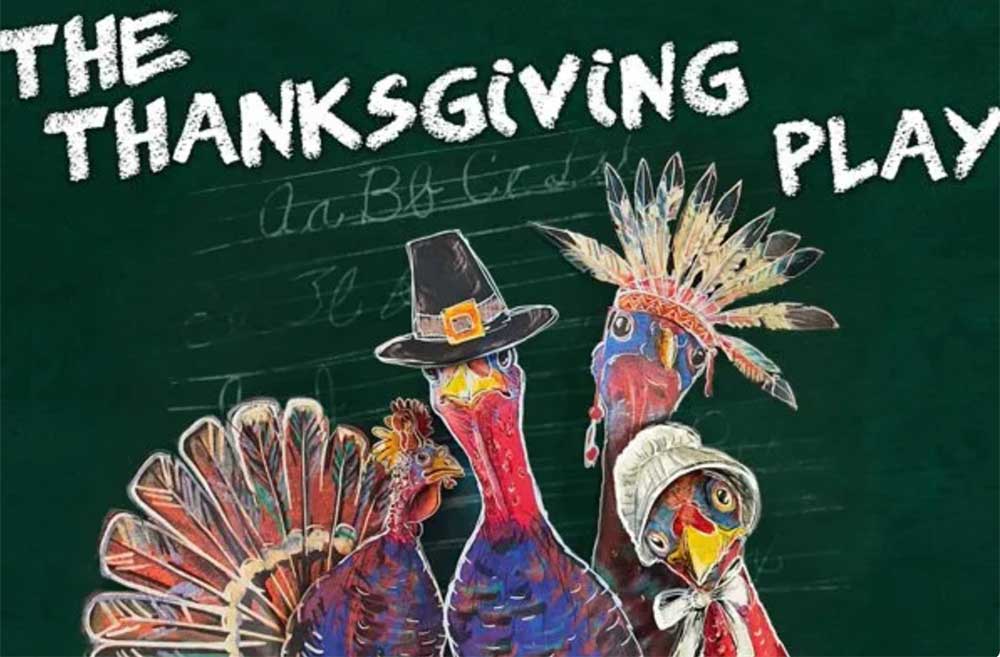 THROUGH NOV. 5 — THE THANKSGIVING PLAY: MacArthur Genius Larissa FastHorse's shocking satire flips the bird on one of America's most prolific myths. When a troupe of well-meaning theater artists attempt to put on a culturally sensitive Thanksgiving school pageant, things get messy. Hilarious and poignant, Tacoma Arts Live's Regional Theater presents The Thanksgiving Play, a delicious play skewers everything right, wrong, and politically correct in America by exploring themes of privilege, historical accuracy of navigating these complexities. The Thanksgiving Play made its Broadway debut at the Hayes Theater in 2023, making Larissa FastHorse the first female Native American playwright to have a play produced on Broadway. FastHorse wrote the play in response to the difficulties she faced in finding Native American actors for her previous works. 7:30 p.m. Friday, Oct. 27 and Saturday, Oct. 28, 3 p.m. Sunday, Oct. 29, Tacoma Armory Roosevelt Room, 1001 S. Yakima Ave., Tacoma, $39 at Tacoma Arts Live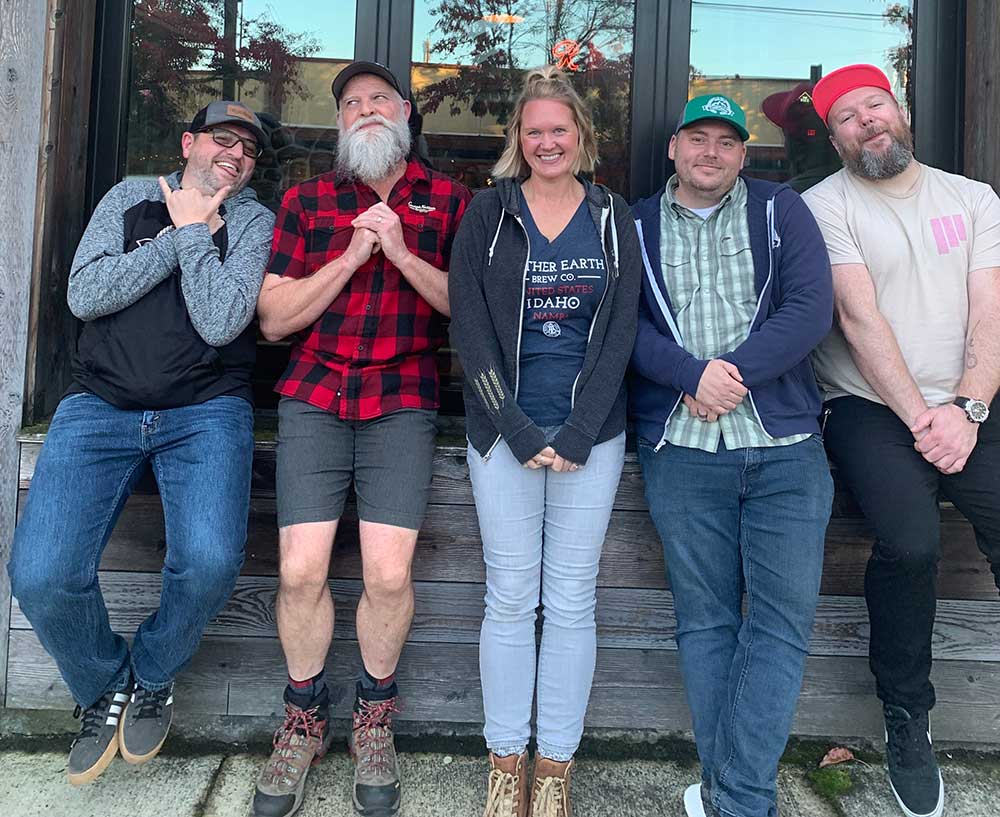 ALL WEEK – GRIT & GRAIN PODCAST: Electricity introduced AJ Wiltrout to Andy Gaine; beer kept them together. In February 2018, the electrician industry duo opened CaskCades beer bar and game room in downtown Puyallup pouring all styles while pinball machines supplied the soundtrack. The duo will be the first to claim it has been a roller-coaster ride but their community, families, staff, brewery nights, collaborations, and, well, the beer keeps them buckled in. The beer industry's love for Wiltrout, Gaine and Caskcades remains steady. Tune-in to Grit & Grain Podcast Episode 68 to hear them discuss how they built CaskCades, re-tell the story of their cursed Midnight Sun barleywine, their thoughts on the industry, and their huge success partnering with Puyallup-Sumer Chamber of Commerce to host the annual Brewallup beer festival at the Western Washington fairgrounds. Grit & Grain records at 4:30 p.m. every Wednesday inside Peaks & Pints.

SATURDAY, OCT. 28 — TACOMA DISTILLERY FESTIVAL: Friends of Tacoma Arts Live presents the third annual Tacoma Distillery Festival, a showcase of craft liquor tastings at the historic Tacoma Armory. Northwest distilleries will share sample tastings, while The Bottle Shop offers full bottles for purchase. Local vendors will provide treats and wares for additional purchase. Each full-priced ticket includes six tasting tokens and a commemorative souvenir shot glass. Guests are encouraged to come in costume to participate in a costume contest with prizes. 2-6 p.m., historic Tacoma Armory, 1001 S. Yakima Ave., Tacoma, $45 in advance, $55 at the door, $10 for designated drivers
TUESDAY, OCT. 31 — PROCTOR ADULT TREATS: Halloween is pretty much the best. What's not to love about a holiday that encourages you to eat excessive amounts of sugar while pretending to be someone else? Peaks and Pints Proctor Adult Treats will feature prime viewing of Proctor Treats children's trick-or-treat 4-6 p.m. parade while drinking Halloween-themed beers from our Western red cedar tap log. Arrive in costume, watch all the adorable costumes parade by our giant windows while enjoying our in-house Halloween beer flight or pints of potions thank brew very much, then fill up Peaks & Pints Campfire Crowlers full of boo beer and chilling cider on the way out the door. 4-10 p.m. Tuesday, Oct. 31, 3816 N. 26th St., Basecamp Proctor, Tacoma, no cover
WEDNESDAY, NOV. 1 — PEAKS & PINTS ANNIVERSARY: Join Peaks & Pints as we celebrate our seventh anniversary with the release of their new house beer, Bale Breaker Trailbreaker IPA, the release of their new house dry cider, 2 Towns Ciderhouse Riverbreaker, and music by The Barleywine Revue bluegrass band. Peaks & Pints will tap a few other Bale Breaker and 2 Towns delights, as well as many treasures from our cellar, beginning at 6 p.m. There isn't an admission fee for this event. Come celebrate seven years with Peaks & Pints. 6 p.m., 3816 N. 26th St., Basecamp Proctor, Tacoma, no cover
LINK: Receive the Peaks & Pints 6-Pack of Things To Do via newsletter
---
Category:
6-Pack of Things To Do
,
Beer Line Blog
,
Craft Beer
,
Events and Festivals
,
Grit and Grain Podcast
,
News and Updates
,
Newsletter
,
Peaks and Pints Lodge Meetings
,
Proctor District
,
South Sound
,
Tacoma events
,
Taps Takeovers