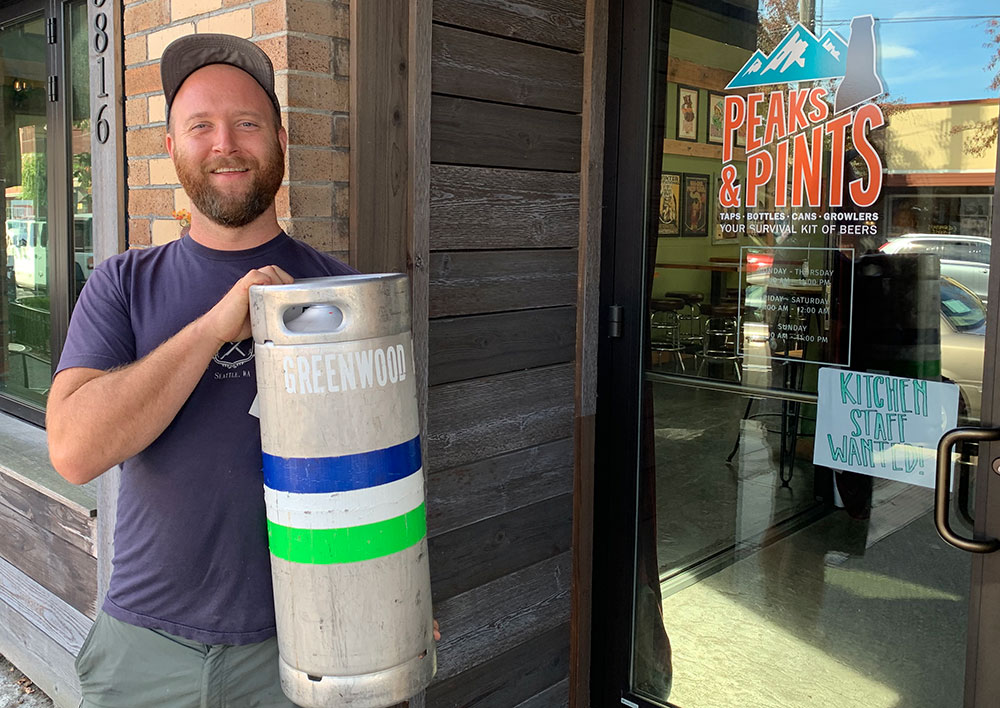 Washington Cider Week 2021: Greenwood Gone Wild
Peaks & Pints Apple Press: Cider News, Reviews, and Interviews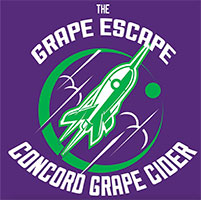 Sweet, easy-drinking, and naturally gluten-free, ciders are so hip right now. In an era where "gluten" is seen as only slightly less sinister than Satan himself, their sales have skyrocketed, making it one of the fastest growing segments of alcoholic drinks in the country. American craft cider has been enjoying something of a Renaissance these days — a market once dominated by UK imports like Magners and Strongbow now has plenty of stateside competition. It was only a matter of time before someone dreamed up Washington Cider Week, which is now in its 11th year. Today is day six of the WCW and we have events, recommendations and an interview lined up. Cheers!
Press Play
>>> Incline Cider releases their new "The Grape Escape" Concord Grape Cider today. 2-9 p.m., 2115 S. C St., Tacoma, 253.327.1923
>>> Peaks & Pints presents an all-day, to-go flight of Winsome Ciderworks ciders out of Woodinville. Click here for more details. 11 a.m. to 10 p.m. Tuesday, Sept. 14, 3816 N. 26th St., Basecamp Proctor, Tacoma, 253.328.5621, no cover
Cider(ific)
REPUBLIC OF CIDER HIBISCUS ROSE JULEP: Made with hibiscus from Taiwan and Mexico, hint of rose, and touch of fresh squeezed citrus and agave, this cider is fresh and floral, well balanced with good acid and lightly sweetened with the agave. It's a slightly carbonated alternative to an off dry rosé, 6.4%. Hibiscus Rose Julep cans are in the Peaks & Pints cooler.
5-ounce Interview
In 2015, home fruit fermenters Marshall Petryni and brothers Andy and Ryan Short opened Greenwood Cider Co. in Seattle's Greenwood neighborhood. It went from hobby to 600 gallons a month quick. Petryni and crew make their ciders with wild and foraged fruits picked from around Seattle, as well as deep within the surrounding forests — including apples picked from local farms, small homesteads, and abandoned orchards. Greenwood presses and produces everything in Seattle, with one foot in modern practices and the other in traditional cidermaking. We caught up with Petryni for a quick chat over 5-ounces of his Black Currant Asian Pear.
PEAKS & PINTS: Do you have mentors in the industry? If so, what have you learned from them?
MARSHALL PAETRYNI: Sarah Silverman formerly from Schilling Cider House taught us that subtly doesn't sell among many other valuable things. Reverend Nat taught us how to make cider on a budget because he shared a lot of that information freely online.
PEAKS & PINTS: Why did you choose to make cider the hard way by foraging apples and other fruit and herbs?
MARSHALL PAETRYNI: We make cider the hard way by foraging lots of fruits, et cetera because a) we were broke musicians starting a cider company and, b) so much food goes to waste and cider is a great way to use up lots of fruit, herbs, et cetera.
PEAKS & PINTS: Speaking of your funk band The Fabulous Party Boys … What do you drink on stage while drumming?
MARSHALL PAETRYNI: Typically, I drink cheap domestic beer because it doesn't have a lot of alcohol and is somewhat hydrating, but honestly whatever someone hands us.
[Greenwood Cider, 1445 Elliott Ave. W., Seattle, 360.393.9716]
---