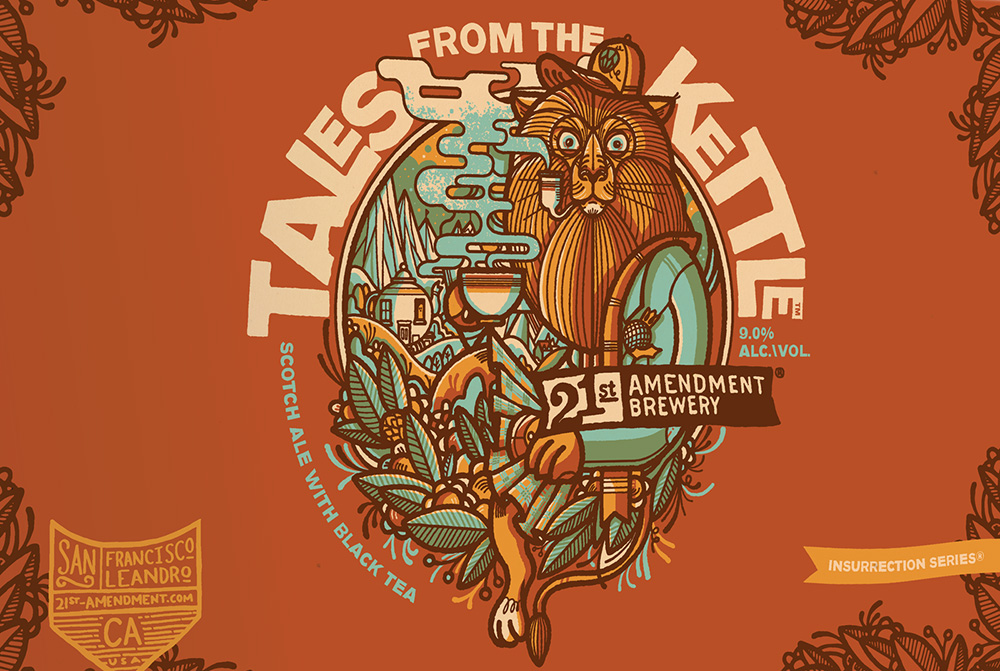 MORNING FOAM FOR SATURDAY, DEC. 23 2017: A seven-taster flight of craft beer news, from the fluffy head all the way to the money shot. …
The Washington Beer Commission has announced a new hashtag instagram campaign for #Happynewbeer joining last year's promo tag #drinkWAbeer. There will be a contest for the top three photos posted with these hashtags that share their adventures with Washington beer on Instagram and stating: "Why I celebrate the holidays with Washington Beer… ". On Jan. 7, the WBC will pick three finalists; the organization's Instagram followers will pick the winner. The winner receives a pair of tickets to Belgianfest – Saturday, Jan. 27. The first thing you need to do is follow the Washington Beer Commission on Instagram at https://www.instagram.com/washingtonbeer/.
One way in which 21st Amendment Brewery get its employees involved in brewing is with its annual Tales From The Kettle series. This series enlists the entire staff of 21A into an employee homebrew competition and the winning team this year has a beer, Not Your Cup of Tea, a Scottish-style ale brewed with black tea that sits in Peaks and Pints' cooler in 12-ounce cans.
Double Mountain Brewery & Taproom has a new winter IPA in addition to their Fa La La La La seasonal, the new beer is A Zone IPA, a collaboration for Mt. Hood Meadows 50th anniversary. A Zone is currently available in bottles and draft at the downtown Hood River Taproom and SE Portland Taproom in the Woodstock neighborhood.
Under a provision that originally slipped into the Senate version of the bill, small breweries will see their tax rate cut in half, from $7 to $3.50 per barrel for the first 60,000 barrels. The excise tax is based on a per-barrel production, which will be greatly beneficial because it reduces overall cost of goods.
Stone beer is being regularly shipped to China via its cold, expedited supply chain. The beer's temperatures are tracked throughout the entire shipping process, ultimately arriving at bars and restaurants equally committed to freshness.
Hopsteiner — the hop growing, trading, breeding and processing firm from Yakima, Washington — released intriguing holiday baking and cooking recipes using beer.
In future moments of despair, when you're perhaps lacking the confidence you need as you're marching into a difficult situation, you should channel Norman. …
---