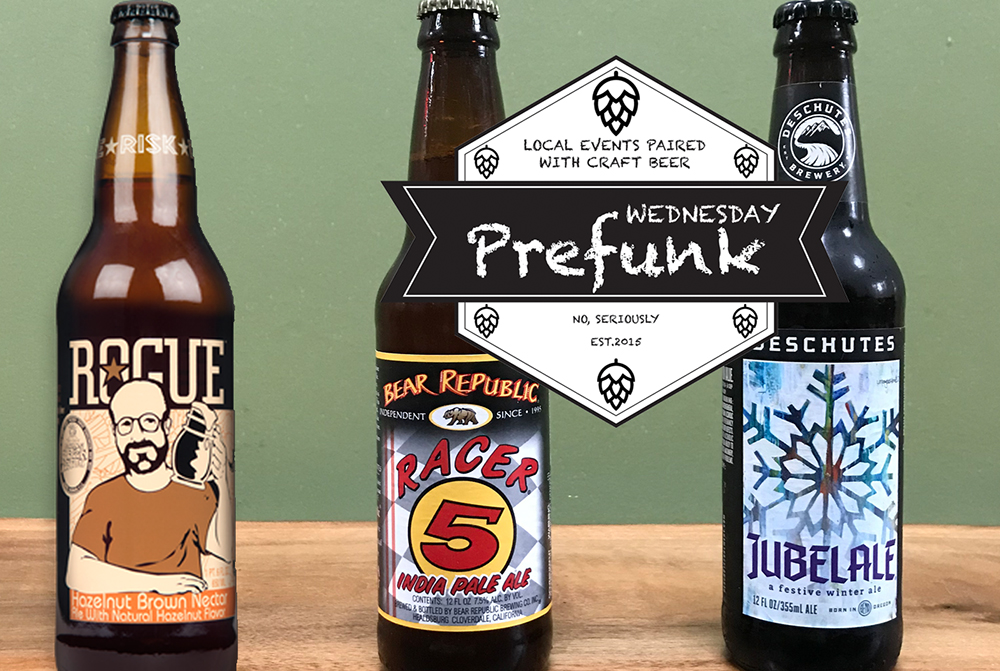 TACOMA PREFUNK WEDNESDAY, OCT. 18 2017: Rogue Hazelnut Brown Nectar, Racer 5 and Jubelpalooza
PREFUNK: Rogue Ales Hazelnut Brown Nectar has hit Peaks and Pints' Western red cedar tap log. It's smooth and malty with an aroma of hazelnut. There's a delicate, authentic aftertaste of hazelnut, and the creamy flavor makes this feel like the perfect beer companion to a rainy day and a novel.
11 A.M. BENEFIT FOR MENDOCINO COUNTY DISASTER RELIEF: The Red Hot is tapping a keg of Bear Republic Racer 5 IPA. For $8, you'll receive a beer to enjoy, and your entire $8 will be donated to The Mendocino County Community Foundation Fire Disaster Fund, to aid those needing assistance from the Valley Complex Fire in Northern California. Additional monetary donations will be accepted.
6 P.M. JUBELPALOOZA: Feel that nip in the air? You know what that means, right? It's the Parkway Tavern's annual Jubelpalooza, beginning at 6 p.m. Skate on over to the Tacoma tavern, wrap your scarf around a snowman and head inside to warm your hands — and your tummy with this year's Deschutes Brewery's Jubelale: A Festive Winter Ale — a robust ale with notes of cocoa, dried fruit and toffee — as well as Jubelales of year's past and many other delicious Deschutes brews. Bonus: this annual event benefits the Children's Museum of Tacoma.
Save
---