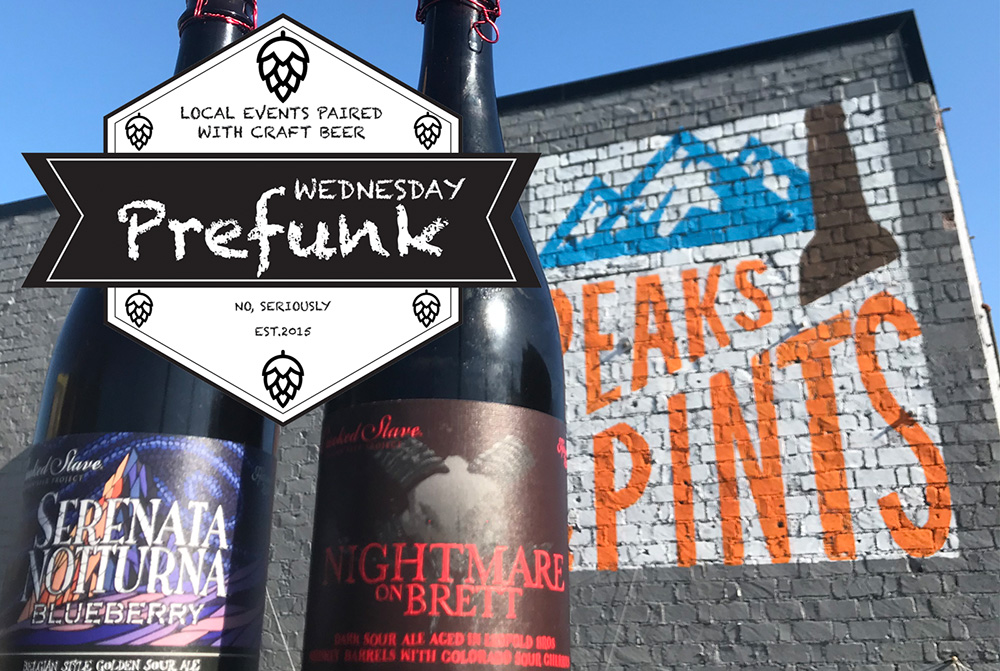 TACOMA PREFUNK WEDNESDAY, MAY 2 2018: Crooked Stave and Pops on the Lawn
PREFUNK: Crooked Stave is a play on the word "stave" — one of many strong wooden slats, collectively bound together by metal hoops to shape a wooden barrel. The Denver, Colorado brewery's name is a commitment to how closely it works with each barrel, and embodies the love it puts into each beer. Wooden barrels are the focal point of the brewery and the beers it brews — specialty Brettanomyces-only, wild, sour and barrel-aged beers. Peaks and Pints carries Crooked Stave beers, including Serenata Notturna Blueberry — a barrel-aged golden ale with blueberries — and Nightmare on Brett, a demonic dark sour initially aged in large oak foeders with a mixed culture of wild yeast and bacteria, then transferred to bourbon and whiskey barrels for dark fruit aromas and flavors, underlying cacao notes meld and an acidic tart berry finish.
4 P.M. POPS ON THE LAWN: No, this isn't your dad wearing parachute-scale "My Other Shirt is a Millennium Falcon" T-shirt spread out on a blanket listening to Moby Grape, but rather the University of Puget Sound's annual free outdoor concert featuring the university's Wind Ensemble with student conductors performing at the Karlen Quad.
7 P.M. TOMB RAIDER: As Lara Croft in Roar Uthaug's Tomb Raider, Alicia Vikander becomes a first-rate action hero whose eyes have the ability to effectively express quiet confidence or raw fear. As you watch the flick at the Blue Mouse Theatre tonight you'll think this Tomb Raider is better than the one Angelina Jolie starred in, though Jolie's first did have a sequence in which her Lara trains in Croft Manor's tomb-simulation chamber and then executes many flawless backflips while battling a giant robot. Uthaug's film, like the recent reboot of the video-game series, gives us a grittier Lara Croft, one stripped of the advantages of her wealth and all bruised up from the rigors of her adventure. So: no T. rexes, no robots.
---