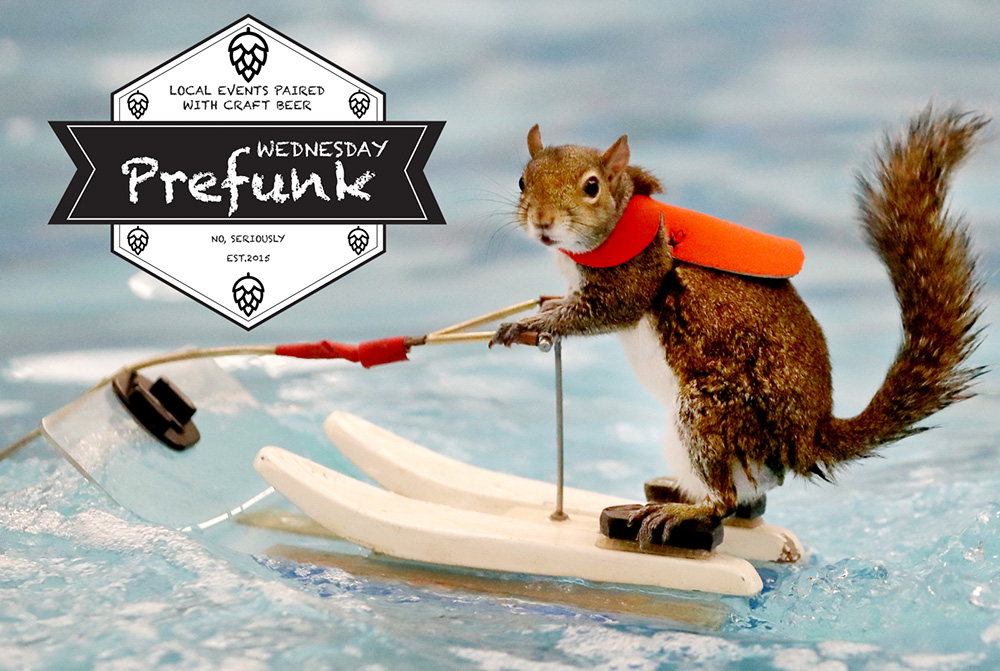 TACOMA PREFUNK WEDNESDAY, JAN. 24 2018: Midnight Sun Arctic Devil Barleywine and Sportsmen's Show
PREFUNK: Consider Midnight Sun Brewing's 13.5 percent Bourbon Barley-Aged Arctic Devil Barleywine. Yes, the one on Men's Journal's list of the "12 Best Barleywines in the World." Indeed, the one named No. 8 Best English Barleywine on BeerAdvocate. Seriously, the cognac-drenched candied apricots, caramelized brown sugar, dark fruits cellared for rich flavors, soft vanilla notes and malty booze. This stellar barleywine sits in Peaks and Pints' cooler ready for you and your friend next to our fireplace.
NOON TO 8P.M. WASHINGTON SPORTSMEN'S SHOW: It's winter, and you're hankerin' for some good old-fashioned outdoor fun, but all you can do is sit by the fireplace and watch Aunt Tilly do the mendin'. Never fear, the Washington Sportsmen's Show is here, with all the fish catching, bowhunting, and turkey calling seminars you can cram in to five days. Worried that your flies look like small curious animals? Check out a fly tying demonstration. Worried your kids will destroy exhibits with their new Jedi moves? Drop them off at the kids trout pond. It all goes down at the Washington State Fair Events Center.
6 P.M. CREATIVE COMMUNITY CONVERSATIONS: Calling all Tacoma artists, makers, creatives who participate in making Tacoma the rich, diverse, and innovative community! The Office of Arts & Cultural Vitality and the Tacoma Arts Commission want your brains. The two organizations strive to advance and sustain a fertile foundation for arts, culture, and innovation to emerge, grow and thrive. However, they want to shape the future together to continue nurturing an authentic and vibrant community reflective of the voices and talents throughout our city. Drop by SKY Creative: A Music, Marketing & Multi-Media Organization and add your two cents on how to make Tacoma's arts scene better.
---