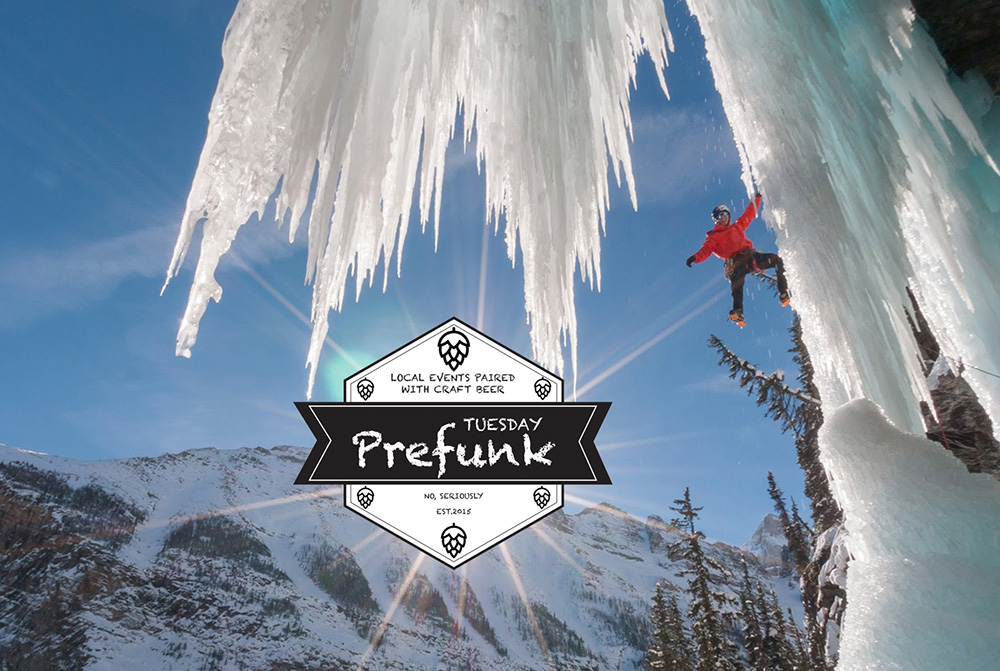 TACOMA PREFUNK TUESDAY, NOV. 28 2017: Avery The Czar and Banff Mountain Film Festival
PREFUNK: Sadly, Avery Brewing Co. has stopped brewing and bottling The Beast, Samael's Ale, Mephistopheles, The Kaiser, The Czar, Salvation and Dugana. The decision means that Avery's three acclaimed trinity series — the Demons of Ale, the Dictators and the Holy Trinity — have come to an end as well. Peaks and Pints feels fortunate to have tapped the 2015 version of The Czar. This powerful beer hits the nose with honey, toffee and a wallop of alcohol. It greets the tongue with malt candy sweetness, followed by rich caramel and honey notes that keep the assertive hops in check.
1:30 AND 6:45 P.M. BUGS: Head Chef Ben Reade and Lead Researcher Josh Evans from Nordic Food Lab are on a mission to investigate the next big trend in food: edible insects. Filmmaker Andreas Johnsen follows the duo on a globetrotting tour as they put their own haute-cuisine spin on local insect delicacies (bee larva ceviche, anyone?) in the pursuit of food diversity and deliciousness in the documentary, Bugs, screening at The Grand Cinema. It's almost Temple of Doom stuff; the kind of thing Steven Spielberg loved to make Kate Capshaw scream at.
6:45 P.M. BANFF MOUNTAIN FILM FESTIVAL: Adventure. For some, it is an irrepressible welling in the chest that will never go away no matter how many lakes canoed, rock faces climbed, horizons paddled after, peaks scaled or miles of trail hiked. For others, adventure is something to marvel at — a celebration of man's achievements. Most folks tend to admire the adventurers of the world, whether they are adventurers of the mind, the spirit or of the physical world. The Banff Mountain Film Festival World Tour lands at the Rialto Theater for the second night in a row. Banff showcases the best adventure films in North America year after year. Climbing, biking, skiing, snowboarding — it's all up on the big screen, looming high and making you feel bad for sitting on your duff almost all year long. If you need inspiration to get out more often (as if this little tidbit isn't enough), these gorgeous images should do the trick.
---